Women's Executive Leadership Scholarships in Asia
---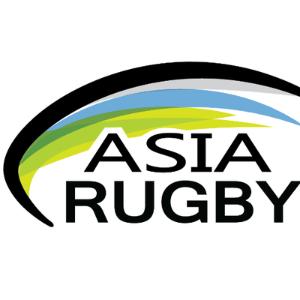 World Rugby has announced the recipients of the Women's Executive Leadership Scholarships in Asia, with women from Laos, Sri Lanka, Hong Kong and Indonesia receiving their scholarships in 2020, after Asia Rugby deferred the scholarships in 2019.
Who received the World Rugby Executive Leadership Scholarships in Asia?
The four World Rugby Executive Leadership Scholarship recipients in Asia are:
Doris Chow (Hong Kong): Chairwoman of the Hong Kong Women's Rugby Committee
Viengsamai Souksavanh (Laos): Lao Rugby Federation Operations Director
Rasika Warakagoda (Sri Lanka): Council member of Sri Lanka Rugby
Karina Soerjanatamiharja (Indonesia): Head of Women's Rugby Indonesia, First Deputy Chair of Women's Advisory Committee at Asia Rugby and Asia Rugby Women's Rugby Development Award 2019 winner.
According to the World Rugby website, "The scholarship programme aligns with World Rugby's transformational governance reform, which has resulted in women comprising more than a third of the international federation's 52-strong Council.
Photo Credit: Asia Rugby

In 2018, the two Asian female recipients were:
Ada Milby (Philippines): Member of World Rugby Council and the Asia Rugby Executive Committee, Secretary-General of the Philippine Rugby Football Union and former captain of Philippines in sevens and 15s.
Samantha Feausi (Hong Kong): Head of Women's Rugby Development for Hong Kong Rugby Union and former Hong Kong captain in sevens and 15s.
Asia Rugby President Qais Al-Dhalai said via Asia Rugby "One of Asia Rugby's principles is "Equality". We have been working to promote this principle within our community and in particular Women's roles in all aspects of the Game. Furthermore, Women Advisory Committee is the biggest Committee in terms of members amongst Asia Rugby committees which emphasize the vital role women play in our continent.
Our goal is for women to be an integral part of the game, not just in terms of playing but as leaders, match officials, coaches, educators, medical staff, mentors and fans."
What is the Women's Executive Leadership Scholarship?
As we reported in February of this year, the purpose behind the scholarship programme is to support talented women to further develop their Rugby Leadership potential. The value of each scholarship is up to £10,000 and can be used "to cover travel, accommodation, course or conference fees and any other costs associated with the individual scholarship activity plan."
World Rugby Chairman Sir Bill Beaumont said: "We would like to congratulate the four Women's Executive Leadership Scholarship recipients from the Asia Rugby region. The scholarship programme has demonstrated proven success in accelerating the normalisation of women in key leadership roles on and off the field-aligned to our mission to grow Women's Rugby and Women in Rugby."
New Women Coaching Rugby Toolkit released
World Rugby has also launched its "new online toolkit to aid leaders in the sport in recruiting, developing and retaining women coaches across all levels of the game."
The toolkit, available on women.rugby and provides a clear pathway, tactics and strategies that can be implemented to increase the number of women in coaching worldwide.
There are four core areas:
Planning: Developing a plan to increase the quantity and quality of female rugby coaches through workforce audits, mapping out future state, gap analysis and monitoring and evaluation
Recruitment: Understanding motivations and complex value systems, promoting coaching to women and open, transparent requirement processes
Development: Providing and promoting support networks, education and review of organisational culture that values women in the workforce
Retention: Support, connection and recognition strategies to engage and excite women
Find out more Asian rugby news
---
Trending Now