2022/23 UAE Rugby Union Season Kicks Off
Posted On September 29, 2022
---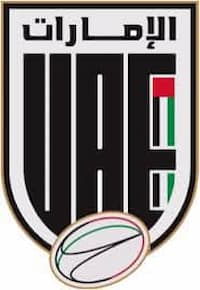 The rugby union season in the United Arab Emirates and Gulf region kicks off this weekend as the Premiership, Division 1 & 2 leagues all see the first matches of the season being played.
The full season will get underway for the first time in two years due to COVID-19.
Opening Round Matches – 2022/23 UAE Rugby Season
Premiership Fixtures
Supposedly the top flight rugby within the Gulf Region, there are only five clubs registered in the Premiership, with Yalla Rugby reporting that Dubai Hurricanes have withdrawn from Premiership rugby.
The club has been a regular in premiership since its creation but has opted to play their season in Division 1 and 2 this season, due to a lack of player numbers.
Bahrain is the non-UAE team within the league while Doha which has been in the league previously is reportedly not involved according to Dubai Exiles: "There was a strong rumour that Doha would also be making a return to the West Asia Premiership this season, but it seems apparent that the FIFA Football World Cup, being held in Qatar this November and December has maxed out travel capacity – hopefully Doha will be back in the mix next season."
The opening matches are:
Exiles vs Bahrain
Tigers vs Dragons
Division 1 Fixtures – 2022/23 UAE Rugby Season
Division 1 has the biggest number of teams involved – 10 different which means it might be the one to watch this season.
Tigers vs Dragons
Exiles vs Wanderers
Barrelhouse vs Amblers
Sharks vs Pumas
Harlequins vs Hurricanes
Division 2 Fixtures
Yalla Rugby also provides a great guide on existing rugby clubs if you are looking to join a club in the UAE.
Editors Note – as is the problem with far too many Unions in the region, UAE Rugby's official website has had no updates since 2021 – this is the nation in which the current Asia Rugby current President resides in, and it is also the HQ for Asia Rugby which does not reflect well on the sport. 
Asian Rugby Tournaments and Leagues 2022
---
Trending Now