Dylan Hartley appointed as Dubai Sharks Director of Rugby
---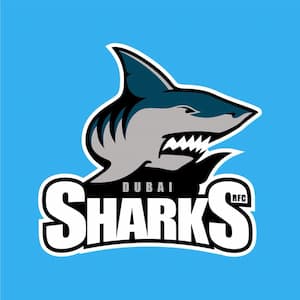 Former England captain, Dylan Hartley, has been appointed Director of Rugby for the Dubai Sharks in the UAE. He joins a growing number of former international players in coaching and management roles across Asia.
Dylan Hartley is a former grand slam winner with England in 2016 and he earned 97 caps. This week he was unveiled as the United Arab Emirates club's Director of Rugby before club sponsors and members it was reported by Yalla Rugby.
The Sharks finished sixth in the second-tier of the Gulf League last season, but the club has grown over the years to include senior men, women, and mini-and-youth team levels.
Hartley will move to Dubai with his family, as he also begins a role in business development for the equipment rental company – Access Hire Middle East – which also sponsors the Sharks Rugby club.
Hartley told Yalla Rugby: "My time as a professional rugby player had to end. That chapter of my life has closed, but I'm ready to start a new chapter and I want to experience something new with my family. The main motivation for me to start the next chapter of my life here in Dubai is being out of my comfort zone.
If you get out of your comfort zone, good things can happen."
Hartley also told the National News: "Sharks are developing. We are aware of that, and we are realistic in terms of our ambition. I think every club should have ambition. I wouldn't join an organisation unless we had ambition. We want to win. We want to do things and achieve, but there is a process to that.
"Long-term, if we think about playing Premiership rugby (in the Gulf) and competing there, that could be a realistic long-term goal for us. In terms of the short-term and where we focus now, it is on our youth. We have a great youth set-up, with 350 kids growing to 400.
The UAE Premiership is the top tier league of UAE rugby and has five local UAE rugby clubs participating.
---
Trending Now