2022 PRFU Luzon Rugby Cup Champions Crowned
---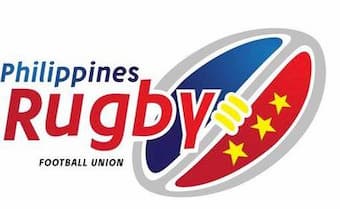 The Alabang Eagles RFC Women and the Clark Jets Men both clinched the overall Premiership titles to be crowned champions at the 3rd and final leg of the 2022 PRFU Luzon Rugby Cup.
The final leg took place on June 25, 2022, at the Ayala Vermosa Sports Hub in Imus, Cavite, and in the Women's Prem Division, the Eagles RFC women won both matches against the SKF Makati Mavericks, while the Clark Jets did enough to claim the Men's Prem Division.
"Overall, the Premiership Division was a success as it provided opportunities to showcase the talents and skills of our top players in the island of Luzon in a very competitive division. It also gave opportunities for PRFU's High-Performance Program (HPP) to identify players for inclusion in the National Pool.
We look forward to having these players selected in the Philippine Volcanoes teams set to compete in the Asian Sevens Series later this year", shared Acee San Juan of Philippine Rugby.
The first Women's Premiership match between the Eagles RFC and the SKF Makati Mavericks saw the match finish 17 – 5 for the champion Eagles RFC. The second match of the Women's Premiership Division was also tightly fought which saw the Eagles win 10 – 0 over their rivals.
The Eagles RFC notched up a combined score of 27 points compared to 5 points for the Mavericks to win the 3rd leg. Eagles RFC centre, Dixie Yu, was awarded the MVP for her outstanding tackle breaks, line breaks, and offloads plus her solid defence.
In the Men's Premiership,  Clark Jets finished with 2 wins and 1 loss to accumulate a total of 11 points to claim the top spot in the 2022 PRFU Luzon Rugby Cup.
The men from the north scored a total of 69 points throughout the day, winning 31 – 19 against Eagles RFC but they lost to the SKF Makati Mavericks, 7 – 8. The Jets bounced back and came away with a 31 – 14 win against the Manila Nomads which was enough to claim the title, as they secured two runner-up finishes in legs 1 and 2 plus the top finish in the 3rd leg.
Clark Jets Centre, Tui Tainielu, was awarded the MVP for his outstanding playmaking and leadership on the field.
Press release supplied by the PRFU.
Asian Rugby News 2022
---
Trending Now