Andy Vilk Appointed As HKCR Women's 7s Head Coach
Posted On August 15, 2023
---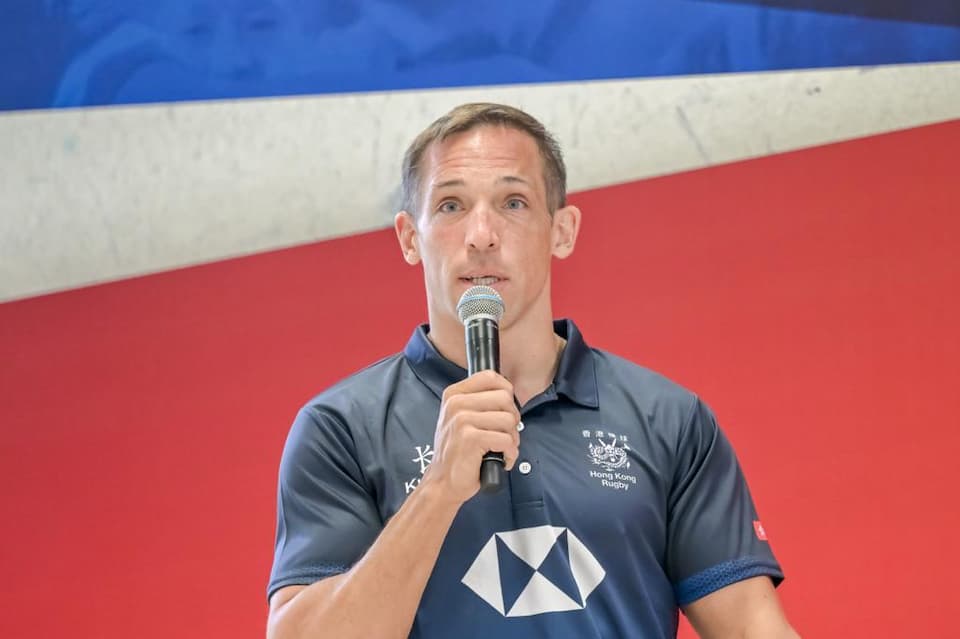 HKCR has announced the appointment of former England Sevens player and experienced Coach Andy Vilk as their new Women's Sevens Head Coach, just before the busy season starts with Asian Rugby Sevens Series, Asian Games, and 2024 Olympic Qualifiers all on the horizon.
Vilk previously played for England Sevens across 32 World Rugby 7s tournaments from 2005-2012 and even captained the side in Hong Kong. He also represented Sale Sharks and Northampton Saints in the English Premiership.
On Tuesday 15th August 2023, at a ceremony to unveil the new coach, Andy said: "Im excited to get stuck into things and the preparation for such a busy period of the season." On his initial impressions of the team and their potential, he added, "I think the potential is huge and I have enjoyed watching from a distance. I want to understand a team before imposing anything to make sure things work".
He added that the team's cultural side will be important for him to understand and decide on how the team plans and faces challenges.
As a coach, Vilk arrives from Italy after being their Assistant High Performance & Development Coach and was a consultant to the Italy Men's 7s team – he spent over a decade with the Italy Rugby Federation.
Marzio Innocenti, President of Federazione Italiana Rugby said of Vilk, "Andy has been living and coaching in Italy for fifteen years. He has contributed tremendously to the progress of Rugby Sevens in Italy and his legacy to the Game is undisputed. Hong Kong is undoubtedly the incubator of international sevens through an amalgam of first-rate organisation and chance. We wish him many successes in his new role in Hong Kong."
Head Coach Paul John has been filling in as the HKCR Women's Coach since the departure of Iain Monaghan to Canada, but with Vilk now on board, John will revert to his role as Head Coach with both Andrew and Men's Coach Jevon Groves reporting into him.
Robbie McRobbie, CEO of Hong Kong China Rugby said, "We are delighted to have an individual of the calibre of Andy join our Sevens programme. He brings a wealth of experience from his time with England and Italy, and we look forward to seeing him join Paul and Jevon at the HKSI. It's an exciting time with the Asian Games just around the corner, and we have high hopes of medals for both our women's and men's teams in Hangzhou."
Paul John added, "Our women's team is a team that has been tested in international matches. The Women's team finished 4th in the Asia Sevens Series in 2022 and secured qualification to the Challenger Series in Cape Town in late April 2023, right after participating in the Hong Kong Sevens in the same month. I firmly believe that Andy will bring along invaluable high-performance experience to the team and train more local talents to enrich our talent pool in Hong Kong."
Sevens Season 2023-2024
HKCR will be competing in the Asia Rugby Sevens Series 2023, the rugby 7s at the Asian Games held in Hangzhou 24-26 September 2023, as well as 2024 Olympic Qualifiers which will be hosted from November 18-19, 2023, at Mikuni World Stadium in Kitakyushu Fukuoka prefecture.
All photos – Hong Kong China Rugby
Sevens Rugby News
---
Trending Now