Japan & HKCR Women's Sevens Teams In Canada For Season Preparations
---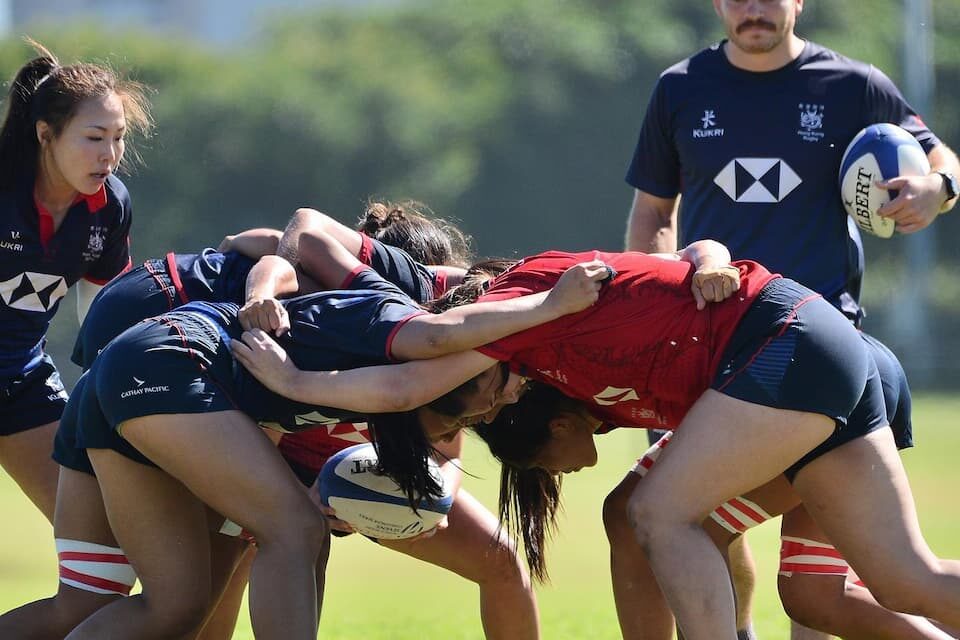 Both Japan and Hong Kong China Rugby (HKCR) have sent Women's Sevens rugby squads to Canada, where they will take part in practice matches with Australia and Canada from July 28-30th (Shawnigan Lake) and August 5-6 (Langford) to prepare for the busy upcoming season.
HKCR and Japan will be competing in the Asia Rugby Sevens Series 2023, the rugby 7s at the Asian Games held in Hangzhou 24-26 September 2023, as well as 2024 Olympic Qualifiers which will be hosted from November 18-19, 2023, at Mikuni World Stadium in Kitakyushu Fukuoka prefecture.
JRFU (Japan Rugby Football Union) added that the touring squad is a Women's Sevens Development Squad (SDS) that will be in Canada from July 22nd to August 8th. The SDS invites players who have the potential to become candidates for the Japan Sevens national team from players who have participated in sevens tournaments. Takashi Suzuki remains the Japan women's 7s Head Coach and he will be leading the team in the new SVNS Series 2023-2024 too.
HKCR said that their women's team have departed for a training camp in Canada with 16 players selected by 7s Director Paul John. The squad is described as "a strategic mix of senior players and young up-and-comers."
Paul John added, "This camp will give the girls a chance to play against top-class sides and another opportunity to challenge themselves against some of the best players in the world. Some of this squad have not played this level of opposition before, so we are really excited to take them and accelerate their development ahead of travelling to Hangzhou in September."
Other Asian Sevens Team Preparations 2023-2024
They also added that the men's team had recently travelled to Fo Shan for a series of friendly warm-up games against the China men's team. Head Coach Jevon Groves said of the matches "China men's were tough opposition so it was a very good chance for us to have a look at our team in a competitive environment and a great way to finish off our training block".
The Kazakhstan Women's 7s team also recently held practice matches in Thailand with the Thai Women's Sevens team.
Malaysia and Singapore Men's 7s have announced practice matches on 29th and 30th July 2023 at Stadium Ragbi, Kompleks Sukan Johor with free entrance for fans. The Malaysians have just announced Nik Safuan Ismade bin Nik Man as the Head coach of the Bungaraya 7s Men.
Sri Lanka Rugby has also been allowed to enter their men's team into the Asian Games under the Olympic banner (NOC/OCA flag) – no word on the women's team.
Rugby News 2023
---
Trending Now