Asia Rugby Results: 20-21 July 2019
---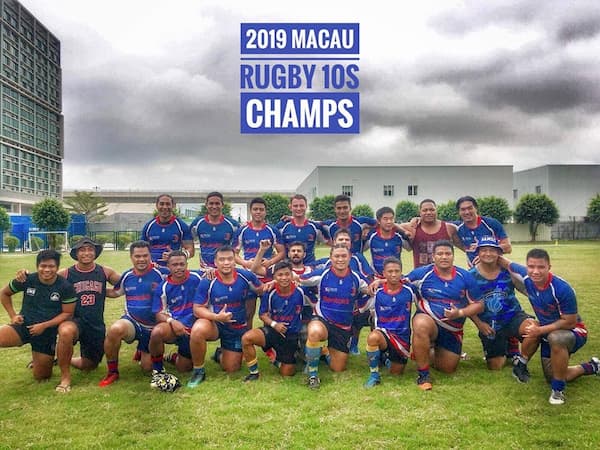 We review all the Asian rugby results from the past weekend of 20-21 July 2019, with action from Japan, Sri Lanka, Macau and India as well as the Internationals from Australia and the Under 20 Trophy in Brazil.
World Rugby Under 20 Trophy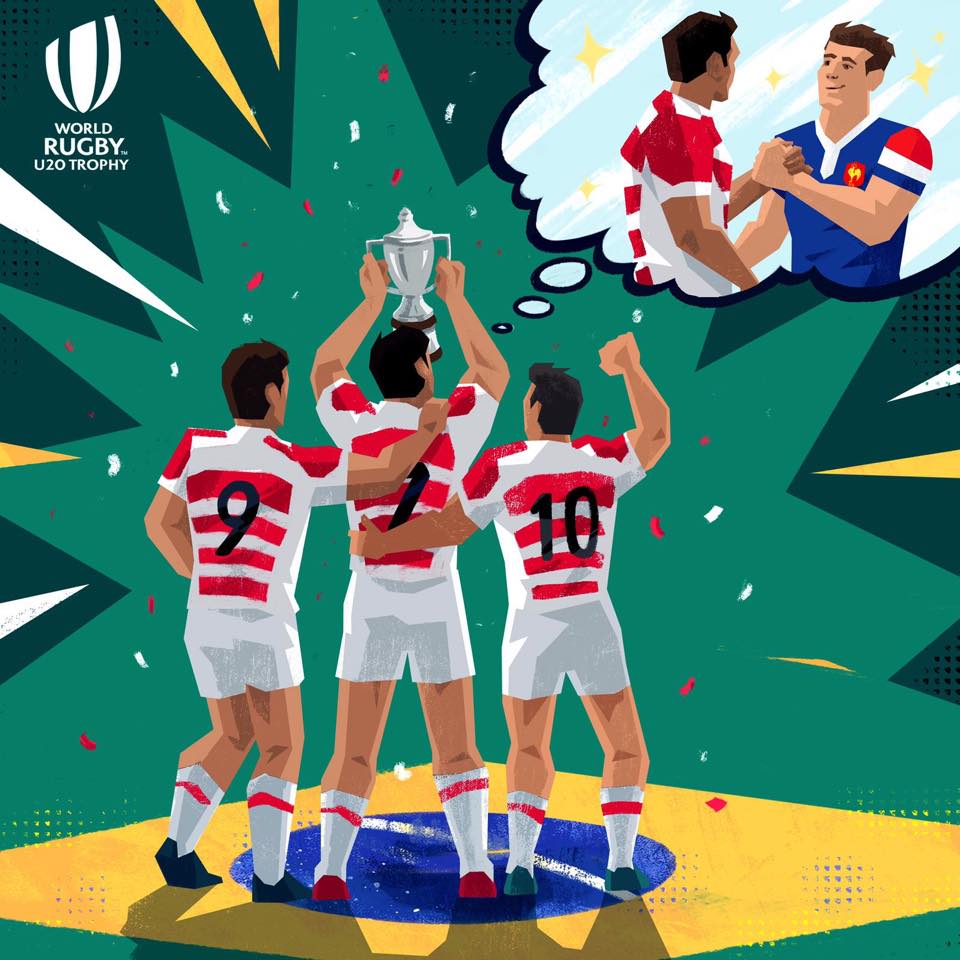 Japan won the Under 20 Trophy in Brazil in a nailbiter against Portugal 35-34, and win promotion to the Under 20 Championship in Italy in 2020. The Baby Blossoms have yoyo'd between the tournaments in past years but with the Japan University team also winning recently, the future at youth level looks strong in Japan.
Hong Kong lost their 7-8th place playoff to Brazil 32-29 and leave the rugby World Rugby Under 20 Trophy tournament winless.
7-8th place playoff: Hong Kong 29-32 Brazil
5-6th playoff: Kenya 13-52 Canada
3-4th playoff: Uruguay 27-29 Tongs
Cup Final: Japan 35-34 Portugal
Japan ladies vs Wallaroos Test #2
Japan ladies lost their second test in Australia 3-46 in Sydney adding to their first test loss 5-34 last week. The Japan national women's XVs team get very few test matches, only the Asia Rugby Women's Championship against generally the same opposition (Hong Kong) and the Women's Rugby World Cup.
The highlights of the second game can be seen here.
Japan Top League Cup Results Round #5
The Japan Top League Cup completed its 5th round over the weekend. The full results, schedules and standing can be seen here Japanese Top League Cup. With these results, the semi-finals are now confirmed for August 4th.
Pool A
Honda 24-19 Hino
Shimizu 10-21 Kurita
Pool B
Kyuden 17-62 Toshiba
Sanix 7-52 Yamaha
Pool C
Coca-Cola 52-12 Kamaishi
Mitsubishi 8-22 Canon
Pool D
Ricoh 82-0 Mazda
Toyota Shuttles 12-52 Kintetsu
Semifinals – Aug 4
Kobe vs Suntory
Toshiba vs Kubota
India Sevens National championship
Haryana were crowned men's champions of the 2019 Société Générale Senior Nationals Rugby Sevens over the weekend, while Bihar claimed the women's title.
Haryana beat the Services 7s team in their final while and defend their title from 2018. Bihar ladies beat Odisha in their Cup final.
Women's Champions: Bihar
Men's Champions: Haryana
Mercantile Sevens: Sri Lanka
The Mercantile Sevens rugby in Sri Lanka was played over 3 days and had a bizarre and unique ending.
Both finalists Access Group A and Mas Holdings had to share the honours of being joint champions of the 49th edition of the 7s tournament. In the Cup final, the score ended 12-12, and even with extra time as well as sudden death, they could not be separated. The final went to penalty kicks but both sides were still inseparable after 6 kicks from 3 different angles and so the cup was shared!
For full results read the report on The Papare.
Cup Final: Access Group A and Mas Holdings (joint champions)
Plate Final: John Keells Holdings 19-17 Dialog Axiata A
Shield Final: 3DH International 31 12 George Stuart
Bowl Final: Brandix Intimates 33-14 Access Group B
Macau Tens Rugby 2019
The Macau Tens rugby tournament 2019 was won by Hong Kong Pacific Toa over the weekend.
Cup Winners: Hong Kong Pacific Toa
---
Trending Now