Rugby club spotlight: Old Bangkok Bangers
---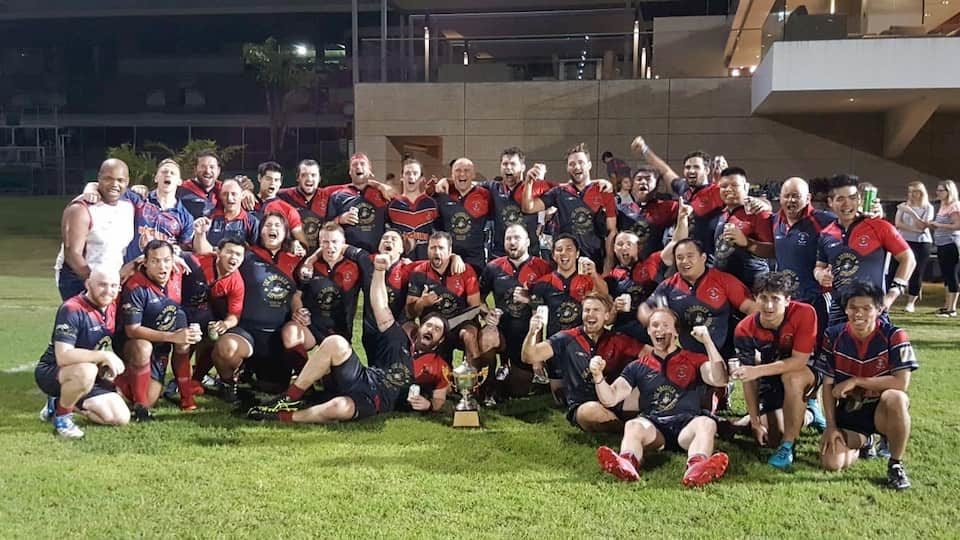 Bangkok, Thailand, has a vibrant rugby scene and a number of rugby clubs for players to choose from. Within the expat community, there are two main clubs that compete for players, each other and for bragging rights. This time in our Rugby Club Spotlight we review the Old Bangkok Bangers!
Club Name: Old Bangkok Bangers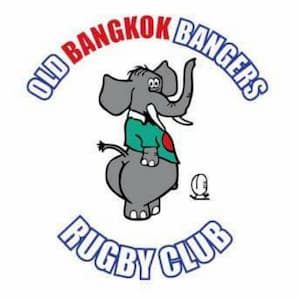 Club Motto: Fun, Friendship, Fraternity 
City: Bangkok
Country: Thailand
Year Founded: 2001
Honours: (titles won, championships etc):
Colts
2018 Soi 33 Cup Winners
2018 RSBC 10s Cup Runner Up
2018 RSBC 15s Champions
2018 Cambodia Tens Bowl Winners
Old Boys
2014 and 2015 Vinarco old Boys 10's Champions

2019 Phuket 10s Runner Up
Bangkok Belles
2018 and 2019 Phuket 10s Champions
Who are the Old Bangkok Bangers?
Tell us a little about how the club formed:
The Old Bangkok Bangers Rugby Club was founded in 2001 at the Wall Street Bar & Grill Soi 33, Sukhumvit. Wall Street had opened some three months earlier to show Super 12 rugby live, previously unavailable in Bangkok. It was after a post-game analysis when some like-minded Australasian expatriates tossed the notion around of forming an over 35s rugby club in Thailand.
Describe what formats of rugby your clubs support (Mens, Womens, Touch, Youth, 15s, 7s etc):
Men's, Women's, Vets (over 35s), Ancients (over 50s), Touch, 15s, 10s and 7s
Do you host any tournaments or what leagues do your teams participate in?
RBSC (Royal Bangkok Sporting Club) 15s, 10s
TRU (Thai Rugby Union) 15s, 10s, 7s
What rugby development programs are you involved in?
N/A
Finally, tell us why you love your club and why/how players can get involved?
A great question to ask is why. The answer to why I love the Old Bangkok Bangers is no easy one-liner to be fair but I will certainly do my best to be concise.
For me, the love affair started all the way back in 2006 when I arrived in Bangkok from Vietnam where I had been the proud Captain of the Saigon Geckos. I arrived and wanted to play for the British Club but found that training times, location and to be fair lack of much of a welcome left me a little stranded.
I met someone who suggested the Old Bangkok Bangers who at the time were a couple of years into their infancy as an Old Boys Social Club. Well not quite being 35 yet, I thought I would go for a run anyway on a Sunday afternoon at Bangkok Patana School from just after 4 pm where we still contact train today! From my first moments with the Bangers, and under the keen Irish eye of Tom Kerr, I was hooked as after a great session on the pitch we headed for an even better session in the local restaurant-bar.
With the arrival of an even more youthful Andy Ramming, Tom took the great step of declaring that we now had an Open Men's Team which I was lucky enough to captain for the next few years.
More men joined, both young and old, and we magically blended fit with smart and created a great team who began to enjoy success.
Our Club Motto has always been Fun, Friendship and Fraternity and I am delighted to still see this as our driving force today.
We recently added our ladies team, the Banger Belles, to join our Colts, Old Boys and Ancients Teams and they are currently one of the strongest Ladies Teams in the region.
Going back to why I love our club, I can't move far away from our Club Ethos which has always been fully inclusive: where people who have never played rugby before are welcomed and encouraged to develop and play to the best of their ability, alongside more seasoned players who may have played at a good level in their home nations.
We are multinational and are always looking for new nationalities to join in the fun. If you are living in Bangkok or moving to our great city, why not drop in and give us a try. I did 13 years ago and have never looked back!
Contact Old Bangkok Bangers
The questions were answered by Adam J Taylor ("Omo") from the Bangkok Bangers.
You can read about other Asian social rugby club profiles here. If your rugby club is interested in getting profiled, get in touch!
---
Trending Now