Asia Rugby Sevens Trophy 2023 – Complete Guide
Posted On November 2, 2023
---
The Asia Rugby Sevens Trophy will be played in Doha, Qatar, from 3-4 November 2023 with a large number of women's and men's national teams involved and promotion to the Asia Rugby Sevens Series 2024 on the line.
Asia Rugby said in the week leading up to the tournament, "With 22 teams from 17 countries with a total of 264 men and women participating, it is the biggest 7s event of the year and promises to be an event not to be missed."
In total, there are 15 Men's & 7 Women's sevens rugby teams who will compete at the Onazia Training Pitch in Doha.
Unfortunately, just 48 hours out from the tournament we still don't have key relevant information for the Asia Rugby tournament format and pools, which means little can be offered in terms of promoting the event. It appears as if the women are in two pools, while the men have a knockout round, first up.
ARST 2023 Permutations
In terms of the permutations, the winners of the men's and women's divisions of the Asia Rugby Sevens Trophy  2023 will be promoted to the Asia Rugby Sevens Series 2024 (ARSS).
The regional governing boy confirmed this: "This trophy serves as a qualification tournament for the 2024 Asia Rugby Seven Series, providing an opportunity for one men's and one women's team to advance to the prestigious Asia Top Sevens event."
There never has been a clear guide provided on what teams can participate in the Trophy Series but we assume any team not in the ARSS can, if they can afford it. There is no real permutation for the bottom-ranked team of the ARST.
Asia Rugby Sevens Trophy 2023 Match Officials
Asia Rugby confirmed the following ARST 2023 match official appointments:
ARST 2023 Referees
Tetsuya Hirakawa – JRFU
Hibiki Ikeda – JRFU
Koki Yamauchi – JRFU
James Fairbourn – UAERF
Lee Chui Yan – HKCR
Brayden John Hudson – QRF
Fareez Ashraf Bin Mahzan – MRU
Sourojit Ghosh – RI
Palak Poddar (F) – RI
Lin Wei Ming – CTRFU
James Grant Perry – SRU
JP Clemens – UAERF
ARST 2023 Referee Manager
Coach of Match Officials
Taku Otsuki – JRFU
Anil Jayasinghe – AR
Peter Hudson – QRF
Citing Commissioners
Norman Drake – AR
Watkin Emyr – AR
Judicial Officer 
Jagath Aruna Jayasekera – AR
Asia Rugby Sevens Trophy 2023 Schedule


Women's Teams – Asia Rugby Sevens Trophy 2023
The 2023 edition will feature teams from the host nation Qatar as well as Guam, Uzbekistan, Iran, India, Mongolia, and the UAE.
Group G
Group H
Qatar
UAE
Uzbekistan
Iran
Qatar 7s Women's Rugby
Yasmine Dehbi will captain the Qater women at ARST 2023.
UAE Women –  ARST 2023
UAE Rugby Board member Fawzia Mohammed Faridoun said
, "We aspire to achieve positive results in the Asia Rugby Sevens Trophy, with a distinguished, committed group of talented players. We have confidence in their ability to deliver exceptional performance in the tournament."
The UAE National team coach is Apollo Perelini, and he is assisted by coaches Philadelphia Orlando, Yousuf Shaker, and Nezar Mehran in administrative roles.
Faridoun added, "Women's rugby in the UAE has witnessed significant development across all age groups. The under-18 and under-20 girls' teams won the Asia Sevens titles last year. The under-18 team also retained their title for the second consecutive year."
Alex Cook will captain the UAE women at ARST 2023.
The UAE women's team secured a bronze medal in the 2022 ARST tournament in Jakarta.
UAE women's team clinched the West Asia Sevens title in Doha in 2021.
They won silver at the Arab Championship in February 2023.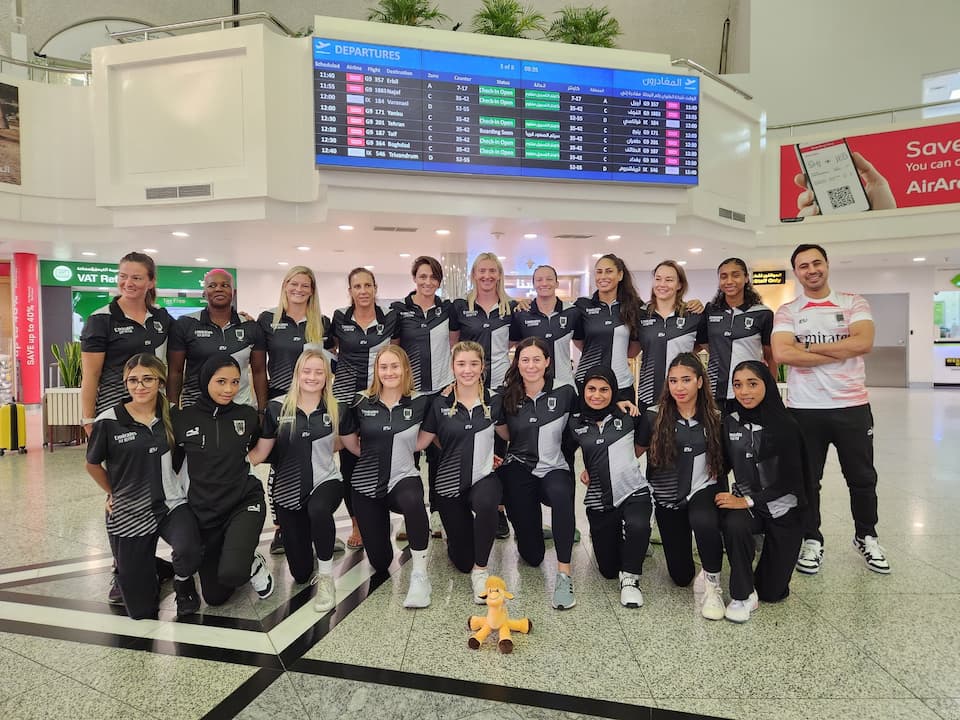 Guam Women's 7s Rugby
Olivia Elliot is the Guam women's captain in Qatar for the ARST 2023.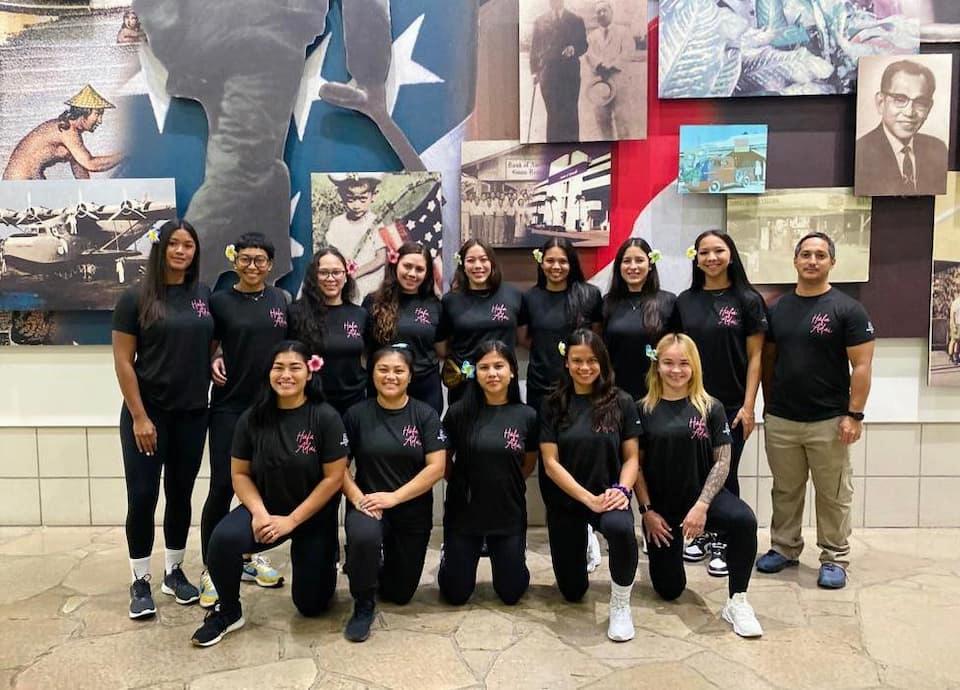 Uzbekistan Women 7s Rugby
The Uzbekistan women's team was confirmed on the union's Facebook here. Yuliya Ignatenko will captain her team.
Iran 7s Women's Rugby
Zohreh Eyni also returns as captain of the Iran women for the Asia Rugby Sevens Trophy 2023.
India 7s Rugby Women
Vahbiz Bharucha returns to captain the Indian women in Qatar for the ARST 2023.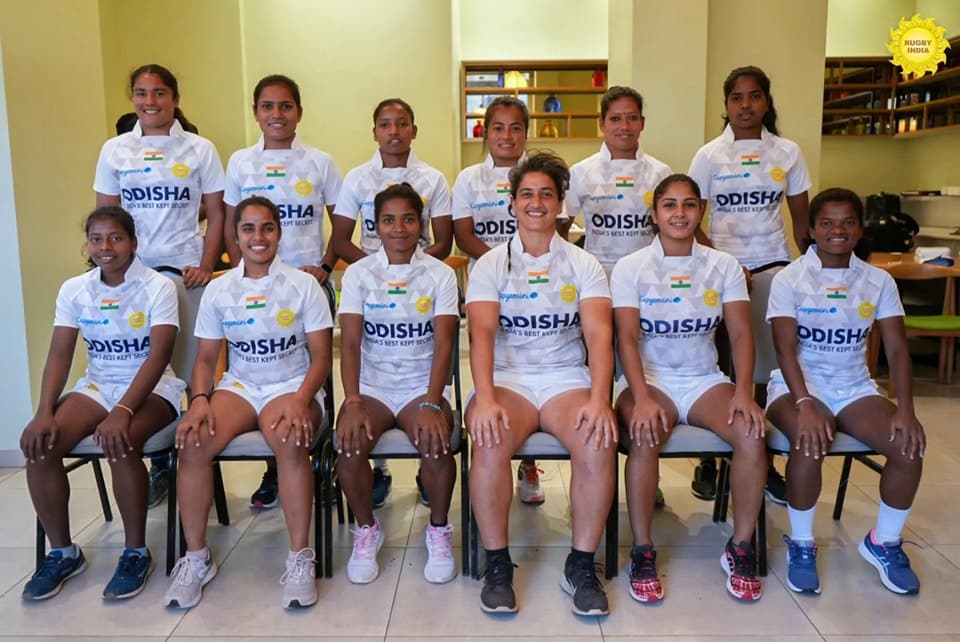 Mongolia Women's 7s rugby – ARST 2023
Dejidmaa Uuganbayar is the Mongolian women's 7s captain.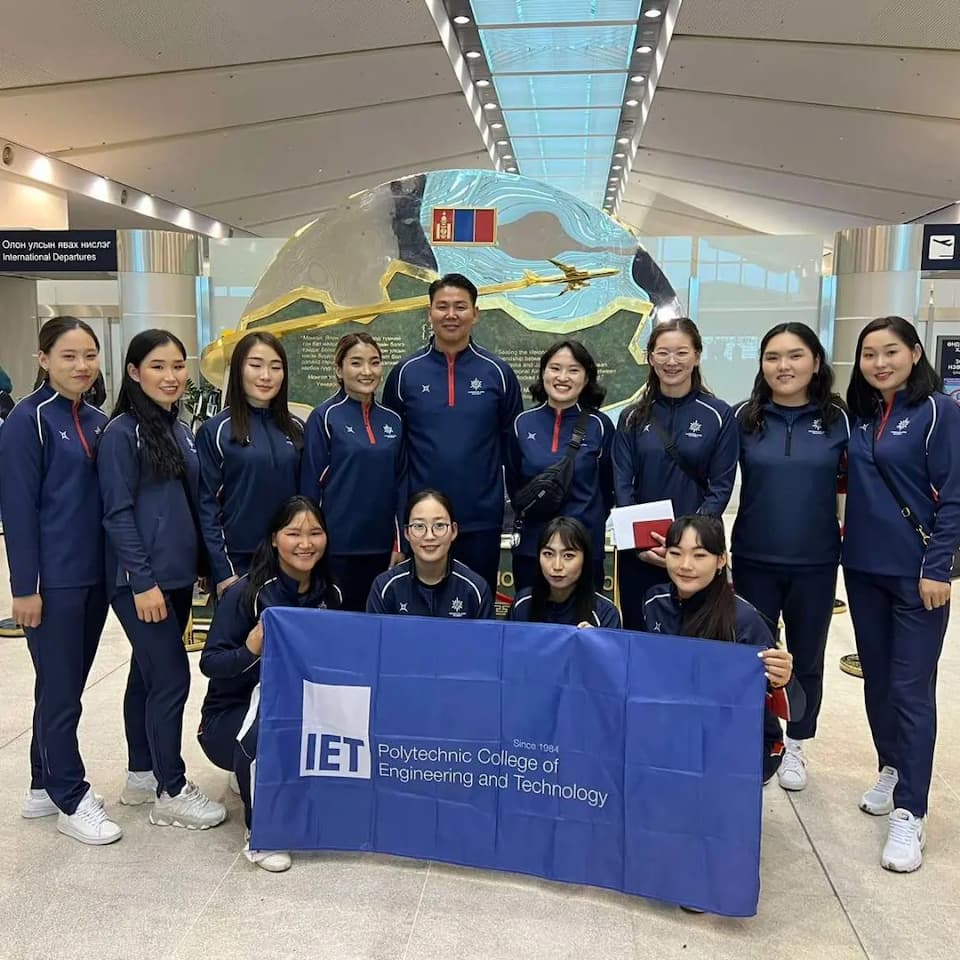 Men's Teams – Asia Rugby Sevens Trophy 2023
Group A Knockout
Qazaqstan
Kyrgyzstan
Mongolia
Uzbekistan
Pakistan
Nepal
Group B Knockout
Qatar
Thailand
Saudi Arabia
India
Bahrain
Iran
Jordan
Iran
It looks as if Afghanistan bypasses the first round of knockouts albeit the format is not clear at all and there is no explainer as of yet from Asia Rugby.
Qatar Men's Sevens Rugby – ARST 2023
The Qatari men will be captained by Francis Hughes for this "home tournament" of the Asia Rugby Sevens Trophy 2023, while Warren Abrahams is the head coach.
Squad selection: Amine Sihma, Badre Bakaddouri, Farhan Farook, Frank Hughes (Captain), Guillermo Villegas-Bardo, Hamza Saied, Ismaail El Hatmi, Lee Millar, Paulo Schwartz, Peter Kariuku, Sharath Amit, Sharith Amit, Taahir Adams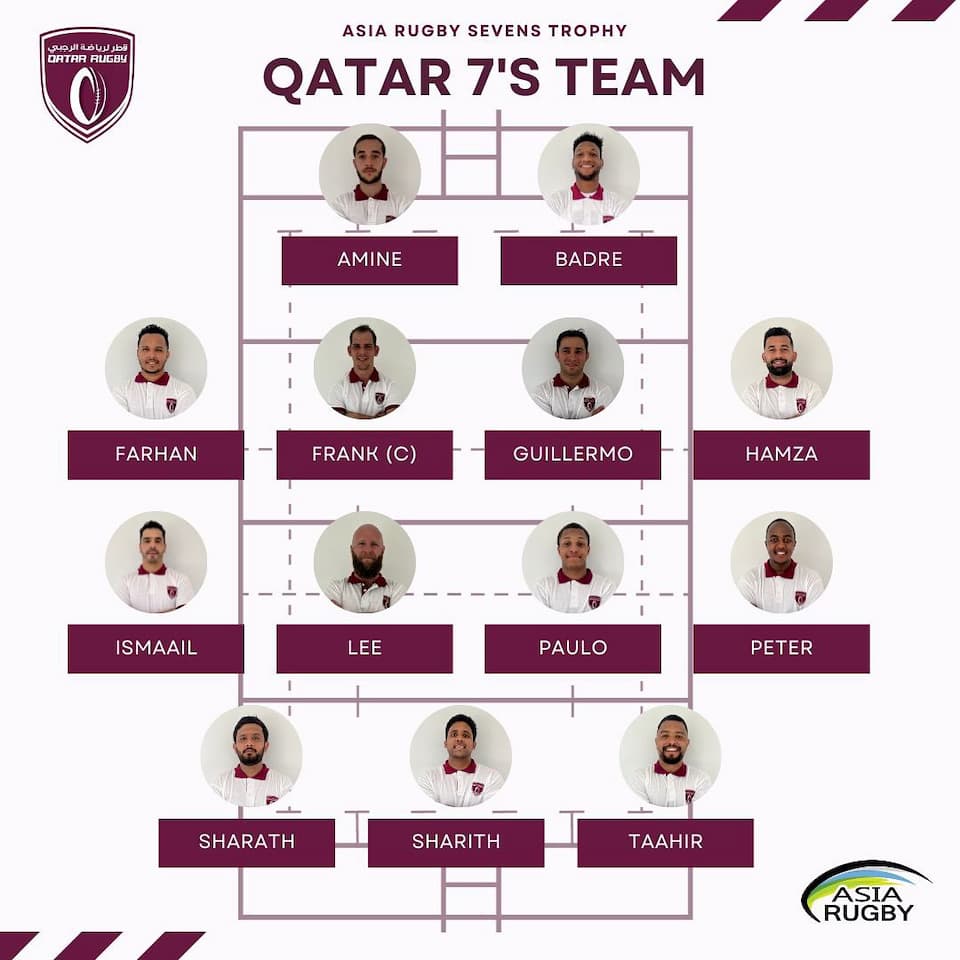 Pakistan Men's Sevens
Pakistan Rugby Union
announced the appointment of South African Roelof Kotze as the Men's National 7s team Head Coach ahead of the upcoming Asia Rugby Sevens Trophy.
Roelof was involved for over 11 years with the Sharks Academy in Durban as Rugby program manager and Head Coach. He has also been the head coach for the UAE National side.
He has appointed Ali Shahid as the captain for the tournament.
Thailand Men's Sevens
The Thai men have been in camp in Singapore where they played several local club sides to prepare for Doha and the Asia Rugby Sevens Trophy 2023 tournament. Janda Sarut has been selected as the team captain.
Nepal Rugby 7s – ARST 2023
The Nepal 7s men's team is coached by Sean Wijesinghe.
Squad Selection: Nabin Giri, Calvin Joshi, Sabin Mahat (captain), Bikram Puri, Pujan Phewali, Yadu Adhikari, Nabin Bahadur Magar, Ramit Bahadur Mal, Mashes Sunar, Kapil Sapkota, Suraj Rana, Manoj Magar.
Afghanistan Men 7s Rugby
The Afghan 7s rugby national team is captained by Omar Slaimankhel.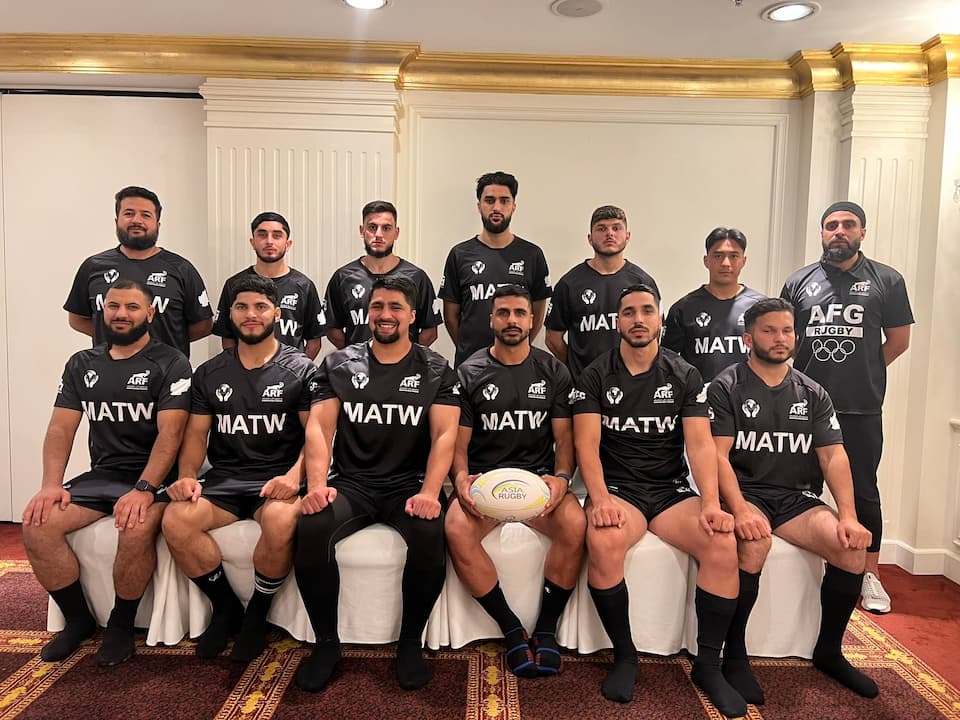 Uzbekistan Men's 7s Rugby –  ARST 2023
The Uzbekistan men's team was confirmed on the union's Facebook here. Ilya Sokolov is the tournament captain.
Saudi Arabia Men's 7s Rugby
Alfageeh Fawaz was announced as the Saudi men's team captain.
India Men's 7s Rugby 2023
The Indian men's captain is Prince Khatri.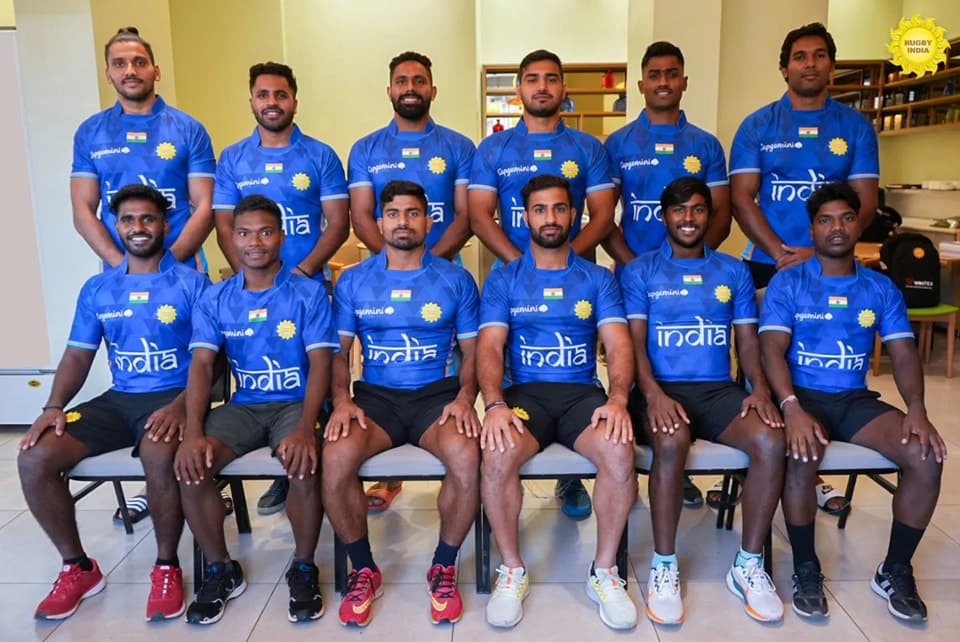 Bahrain Men's Sevens Rugby
Deina Morete is the Bahrain 7s rugby men's captain for ARST 2023.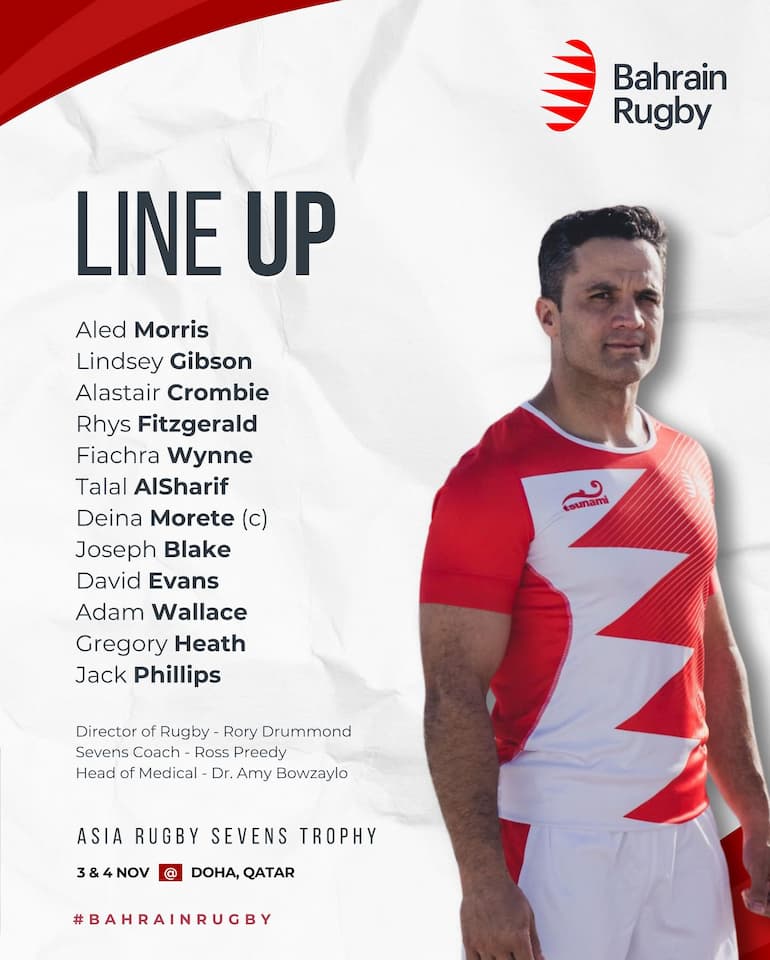 Kyrgysztan Men's 7s Rugby – ARST 2023
Erlan Tashmamatov will captain the Kyrgyzstan men in Qatar.


Iran Men's Sevens Rugby
The captain of the Iran men's 7s rugby at ARST is Gholamreza Shahhosseini.
Jordan Sevens Rugby Men 2023
Hammaouqa Raed is the Jordan Men's 7s rugby captain for ARST 2023.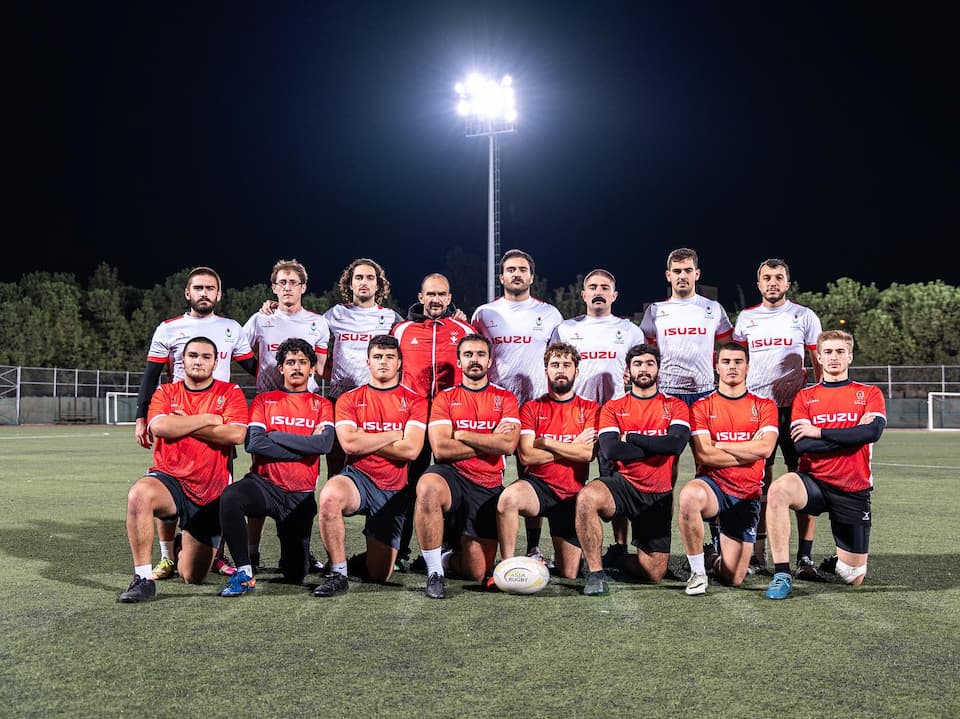 Iraq Men's 7s Rugby – ARST 2023
Iraq's men's 7s captain is Sadegh Hossin.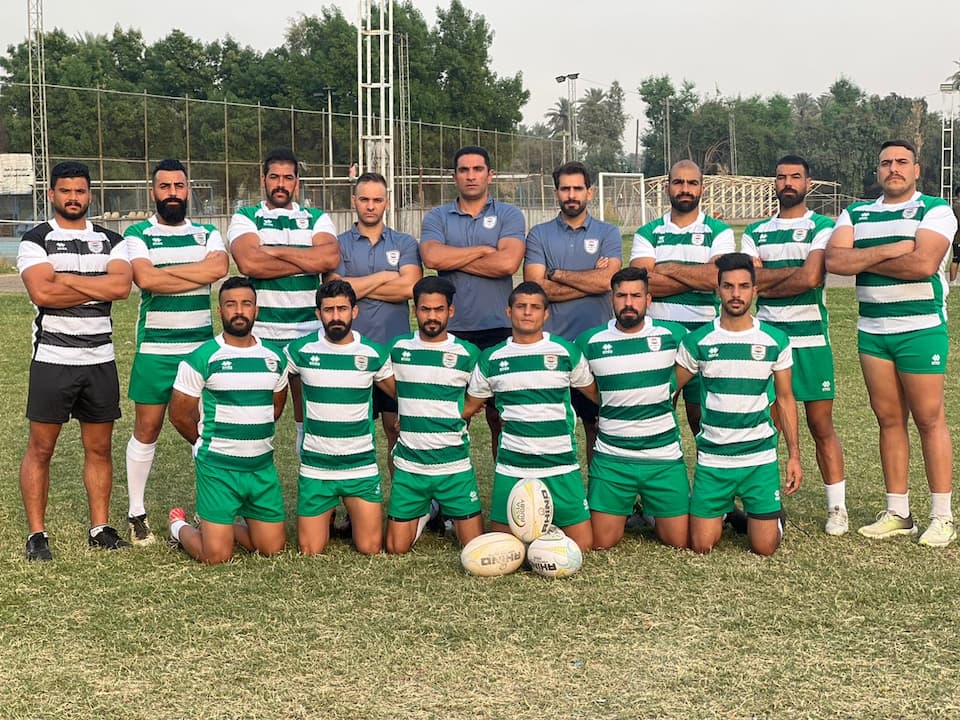 Qazaqstan Rugby 7s Men
The Kazakh men's 7s captain in Doha is Magomedrassul Magomedov.
Mongolia Men's 7s Rugby
Enkhbat Gansaikhan will captain the Mongolian men.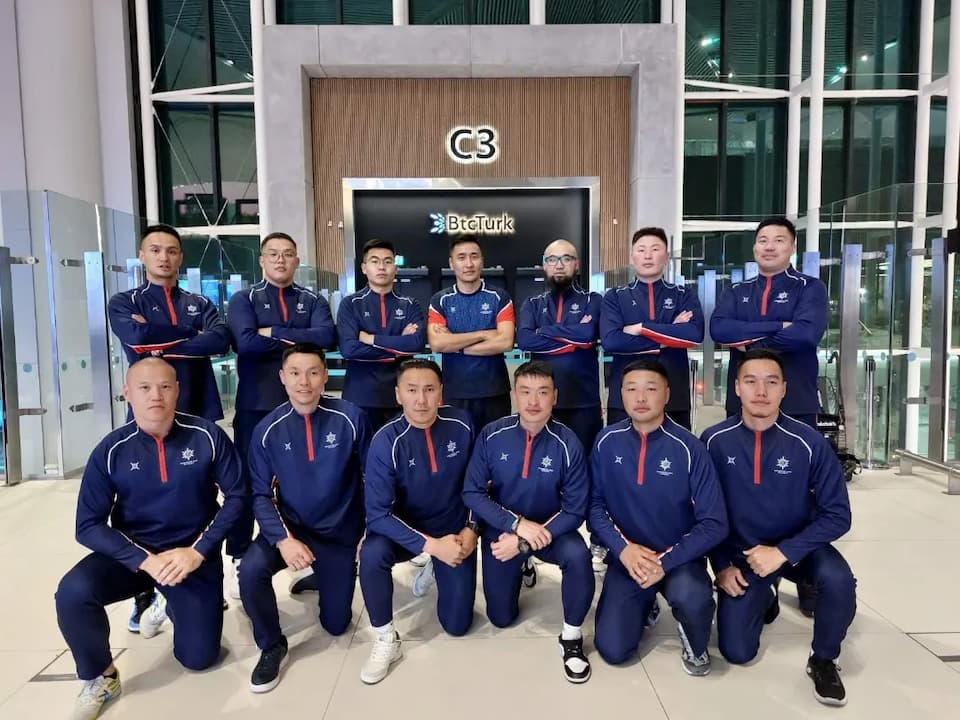 How To Watch The Asia Rugby Sevens Trophy 2023
There will be a live stream provided by Asia Rugby on their socials such as YouTube.
International Rugby 7s Tournaments
---
Trending Now