Asian Rugby Sevens Teams Confirmed For 2024 Challenger Series – Other Key Takeaways from the ARSS 2023
Posted On October 18, 2023
---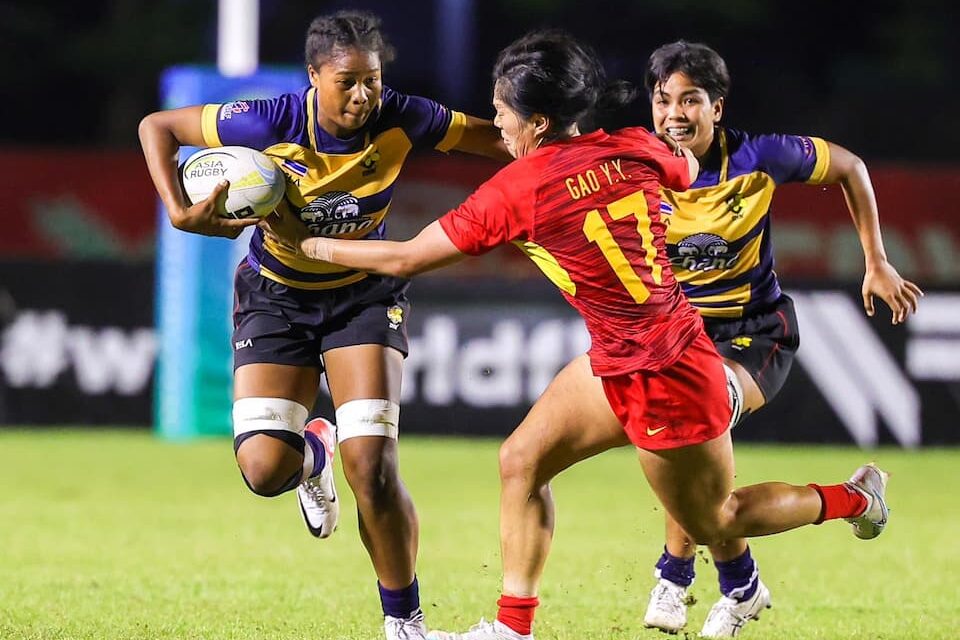 With the conclusion of the ARSS 2023 in Bangkok over the weekend of 14-15 October, the Asian women's and men's sevens rugby teams for the Challenger Series have been confirmed. The final leg of the Asia Rugby Sevens Series was won by the Hong Kong China Rugby men and the Japanese women.
We are still awaiting confirmation from Asia Rugby (AR) the seeding for the Olympic Sevens Qualifiers (which are impacted by the results in Bangkok), as well as confirmation of team relegation to the Trophy Series 2024.
Having attended so many Asian rugby events over the years which left much to be desired and having just returned from the Rugby World Cup in France, it was very satisfying to see such a well-run tournament in Bangkok, so much credit should go to TRU and Aisa Rugby.
The Series final standings have been updated below-following confirmation from AR.
Challenger Series 2024 – Asian Qualified Teams
In total, 3 women's teams and 2 men's teams have qualified from the region for the next edition of the Challenger Series which offers teams a possible pathway into the new HSBC SVNS Series.
World Rugby still has to confirm the exact format, dates and venues for the Challenger Series but it has been indicated it will be played across 2-3 legs with possible venues including in Asia, South America and Europe.
Madrid (31 May- 2 June) will host the relegation play-off competition where teams ranked ninth to 12th of the SVNS Series will join the top four teams from the World Rugby Sevens Challenger Series – the top four placed teams of this play-off will secure their place on next year's SVNS.
Womens Teams – Qualified
Japan women are already in the Series for 2023-2024 so could not qualify for the Challenger Series.
World Rugby HSBC Sevens Challenger 2024 Dates And Venues Announced
The successful three women's teams are: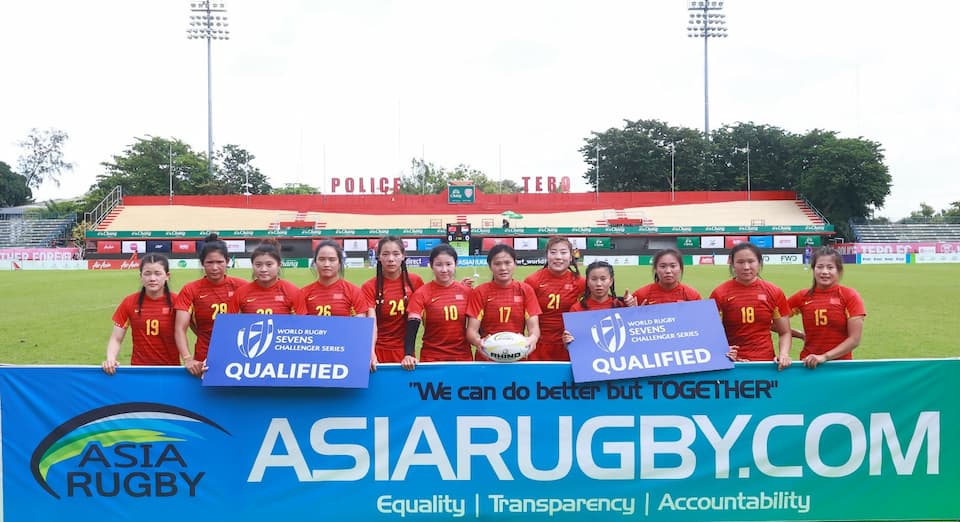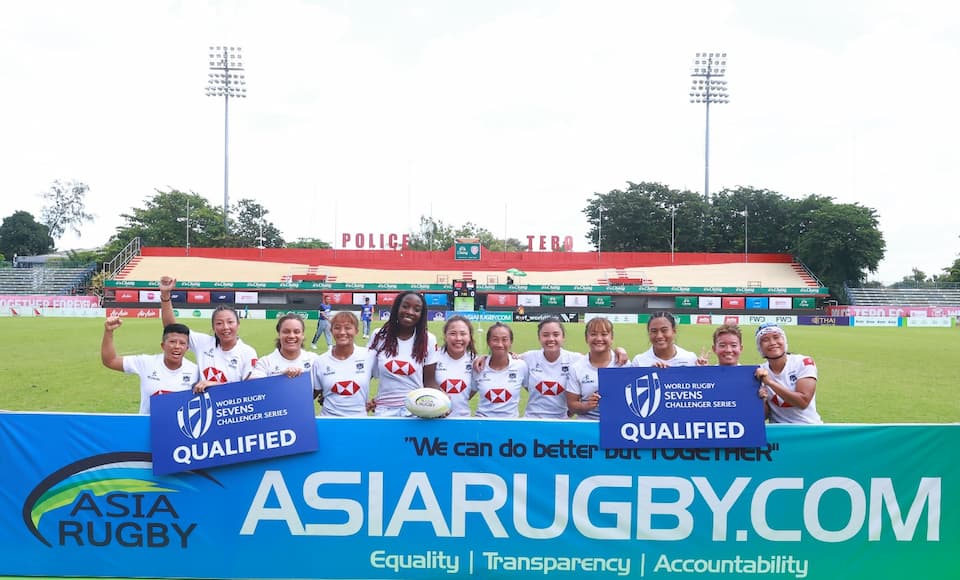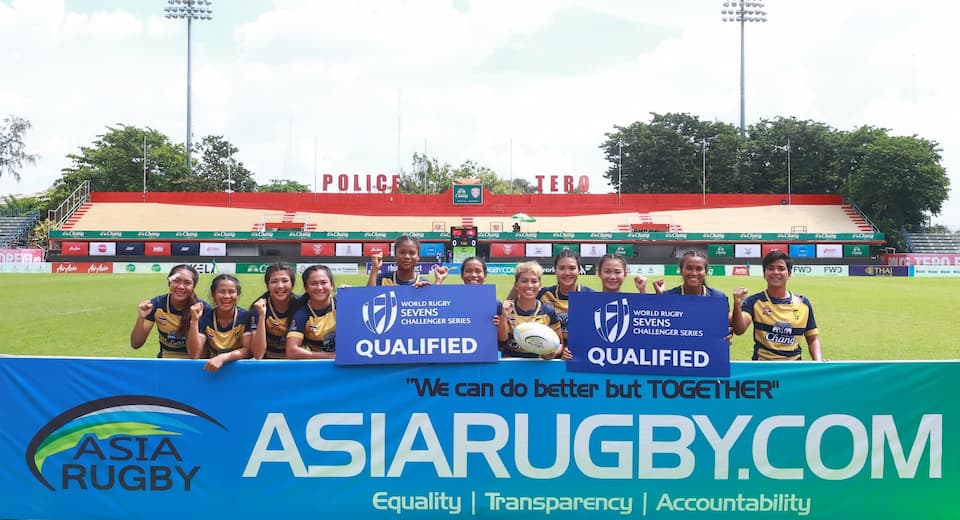 Men's Teams – Qualified
HKCR men will have another crack at the top-tier of Sevens rugby while Japan will aim to return to the Series after being relegated in 2023.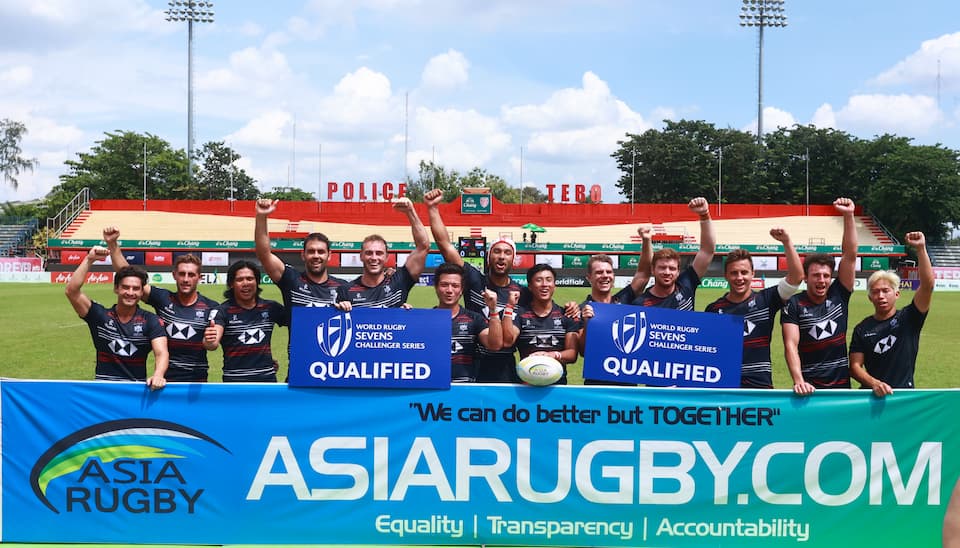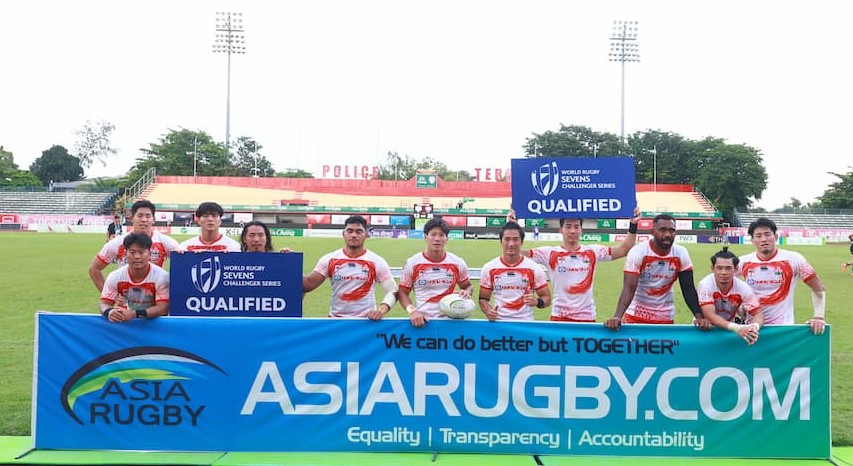 ARSS 2023 – Key Takeaways
You can read our full preview of the Bangkok tournament here and the full results of the women and men can be found on Asia Rugby.
Women's ARSS 2023
Final Standings Bangkok ARSS 2023 Leg #2:
Japan
Hong Kong China
China
Thailand
Kazakhstan
Malaysia (8th in Leg #1)
Singapore (6th in Leg #1)
Philippines (7th in Leg #1)
2023 Asia Rugby Series Final Standings
Japan
China
Hong Kong China
Thailand
Kazakhstan
Singapore
Malaysia
Philippines (Our understanding is they will be relegated to ARTS 2024)
Based on these results, we think Japan won the ARSS 2023 Series followed by China and Hong Kong China, but we have seen no official announcements from Asia Rugby.
The bottom-placed team from the Series should also be relegated to the Trophy Series which the governing body will need to confirm as it looks like a race between Singapore, Malaysia and the Philippines.
Japan effectively won the Series title when HKCR surprised and beat the Chinese in the semifinal and the HKCR also secured their first final berth in the Series for a few years.
The Thailand Rugby Union also announced a new coach for their women's team before it got underway – their third in a year. Tom Biggs was unveiled as their new coach – he was a former China men's rugby 7s coach and professional rugby player. Biggs with the China men's coaching team when Ollie Phillips and Dan Norton were involved in 2022. Biggs replaces Paul Delport (who despite his appointment in 2023, didn't last long with the team it appears).
Men's ARSS 2023
Final Standings Bangkok ARSS 2023 Leg #2:
Hong Kong China
Japan
Malaysia
UAE
China
Philippines (8th in Leg#1)
Singapore (6th in Leg#1)
South Korea
2023 Asia Rugby Series Final Standings
Japan
Hong Kong China
UAE
China
Malaysia
South Korea
Singapore
Philippines (Our understanding is they will be relegated to ARTS 2024)
Due to the head-to-head rules for the two-leg Series in 2023, Japan should be the Series champions as they and HKCR both won a gold and a silver but Japan beat their rivals 2-1 overall. Again there seems to be some ambiguity over the relation as Sri Lanka Rugby are currently banned with the issue not resolved and Malaysia took their place this season.
If a team is due to be relegated to the Trophy Series in 2024, it looks like it will be between Singapore and the Philippines.
Malaysia finished a record-high 3rd in Bangkok beating UAE, but the UAE men in the bronze match were down to only 8 players due to a suspension and injuries.
South Korea was very poor in Thailand but sent a below-strength team due to the dates conflicting with a rugby tournament in South Korea – so they effectively gave up their chance to compete for a Challenger Series spot.
You can also read our review of the weekend written in collaboration with HKCR.
Thai Rugby Pull Off A Rassie On Referee Issues
On the eve of the tournament in Bangkok, the Thai Rugby Union (TRU) accepted an apology from Asia Rugby for what they felt was sub-par officiating at the recent Asian Games. The TRU publically listed their grievances with some of the decisions at recent tournaments.
Asia Rugby doubled down and put a statement out that they fully support their match officials for the Asia Rugby Sevens Series 2023 finale in Thailand.
Asia Rugby President, Qais Al Dhalai said via the AR official media channels, "Referees play an integral role in the success of our competitions. Asia Rugby is proud of the professionalism that our match officials have displayed in recent years and we, as the regional governing body, are committed to supporting our referees to excel further and in that way raising the game overall."
The TRU had lodged a very public and formal complaint about what they felt were unfair calls made by the match officials and the TRU president also threatened to resign in what became a very political spat between the Union and AR – the president since decided to stay on and the apology from AR seems to have settled the dispute.
Asian Rugby Competition News 2023
---
Trending Now