Asia Rugby throws its support behind Pichot
---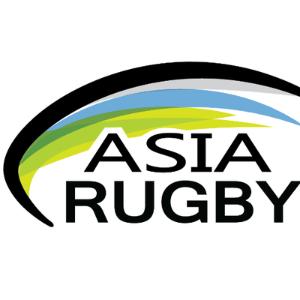 Asia Rugby, the governing body for rugby on the continent, has announced its member Unions have unanimously voted for Agustín Pichot in the upcoming World Rugby Chairman elections which will take place on May 12th 2020.
Asia Rugby votes for Pichot
In a post online, Asia Rugby President, Mr Qais Abdulla Al Dhalai announced on the 25th April 2020, after the votes to determine Asia's support for the next World Rugby Chairman had been counted, that of the 28 voting Asian member unions, 24 voted for Agustin Pichot, 2 voted for Bill Beaumont (current World Rugby Chairman) with 2 abstentions.
Asia Rugby's weighting to the global voting only accounts for 2 of the 51 total votes to be cast.
Mr Al Dhalai also added "My guiding principles of Equality, Transparency and Accountability were laid to Qais Al Dhalaibare when Asia Rugby allowed its individual Unions voice their own preferences, unlike other regional associations whose Executive Committees usually made the determination on behalf of member unions.
It is indeed unfortunate that a sport which aspires to be a global game to allows Asia's 28 Unions to count for only 2 votes of the total of 51 votes on the World Rugby governance and voting system. This must change, and must change now if Rugby is to truly become a global sport".
Pichot seems to be gaining moment from the developing rugby regions, of which Asia is one. He has talked of a number of progressive changes and the will to disrupt what seems are a traditional and aged old boys club structure at the top of World Rugby. None of the nominations for the roles of Chairman, Vice-Chairman or for the Executive Committee was female and none were from Asia.
The Asia Rugby President also said of the support for change, "I believe that Pichot has the vision to build to sustainable competition pathway that will enable greater playing performance from Asia and all regions including emerging unions"
Asia Rugby Member Voting Nations
Although AR did not say which 28 members voted, we assume the following are the eligible voting World Rugby and Asia Rugby Member nations.
Full Members – World Rugby
China
Chinese Taipei
Guam
Hong Kong
India
Indonesia
Japan
Korea
Kazakhstan
Malaysia
Pakistan
Philippines
Singapore
Sri Lanka
Thailand
UAE
Uzbekistan
Associate Members – World Rugby
Brunei
Iran
Kyrgyzstan
Laos
Lebanon
Mongolia
Asia Rugby Full Members – Asia Rugby
Bangladesh
Jordan
Nepal
Qatar
Syria
World Rugby Leadership votes 2020
Since the nominations were announced, World Rugby accepted the Fiji Rugby Union's decision to stand down Fiji Rugby Union Chairman Ratu Vilikesa Bulewa Francis Kean from the World Rugby Council due to a number of allegations.
The Fiji Rugby Union confirmed that their seat on the World Rugby Council will be filled by union CEO John O'Connor.
Asian rugby news
---
Trending Now