West Asia Rugby Premiership 2019-2020
---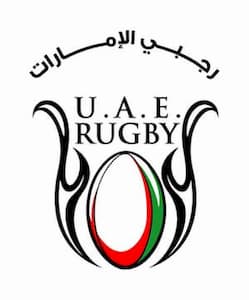 The 2019/20 Gulf Rugby Leagues concluded prematurely in April due to the COVID-19 pandemic with the winners of all the leagues announced. Now Yalla Rugby has provided a numbers breakdown of the West Asia Championship statistics.
2019/20 Gulf Rugby League – West Asia Championship
Yalla Rugby has a provided great infographic showing the West Asia Premiership season by the numbers and given us permission to share the information.
The remaining league games of the season were declared as 0-0 draws and no final was played with Bahrain RFC recognised as the league champions.
Based on the data presented, Bahrain RFC averaged 40.3 points per game, had the highest try conversion rate (76.8%) and the second-highest win rate percentage in the league.
Its actually an impressive collection of data and it would be great to see more leagues collect and present statistics like this, even at a national level from Asia Rugby.
The data per team is broken down into:
Average points scored per match
Average points conceded per match
Try conversion rates
How the points were scored
Match win ratio
West Asia Championship Final standings 2019-2020
Bahrain RFC
Dubai Exiles RFC
Dubai Hurricanes RFC
Abu Dhabi Harlequins
Jebel Ali Dragons RFC
Dubai Tigers RFC
Dubai Knights Eagles Rugby
Gulf Rugby Management
For the last two seasons, Gulf Rugby Management, a subdivision of Emirates Group, ran and managed the rugby union leagues. At the end of this current season, GRM confirmed they would no longer be managing the leagues moving forward.
It is speculated that some rugby clubs competing in the leagues were not happy with the running of the leagues and it is possible GRM lost interest as rugby was not their main focus. The various leagues were run from the Sevens Stadium, where the Dubai Rugby Sevens is hosted each year as part of the HSBC World Series.
A big focus of the GRM was increasing the attendance to the Sevens Stadium via other sports such as football, cricket, rugby, netball and various other sports. Some rugby clubs would argue the clubs' needs and the leagues were not given their full attention as a result.
Currently, other parties are looking at submitting proposals to take over the Gulf Rugby Union league management. There are ongoing discussions with the UAE Rugby Federation to resolve this.
What is Yalla Rugby?
Yalla Rugby provides content and guides to playing rugby in the UAE and Middle East region. According to their website "Yalla Rugby brings you all the information that you need to play and follow local rugby throughout the United Arab Emirates and West of Asia."
Read more about Asian rugby
---