Asian Games Hosts announced for 2030 & 2034
Posted On December 20, 2020
---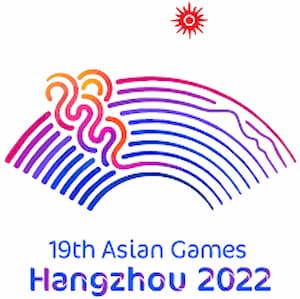 The Asian Games host nations for the events in 2030 and 2034 have been confirmed as Doha, Qatar and Riyadh, Saudi Arabia respectively. Rugby Sevens have been played at the Asian Games since 1998.
Rugby Sevens at Asian Games
In the most recent Asian Games, held in Jakarta–Palembang, Indonesia in 2018 and Hong Kong Men were the surprise winners, beating Japan in the final 14-0 to take the gold medal, while South Korea beat Sri Lanka to claim bronze with a 36-14 win.
In the Women's 7s, Japan clinched gold in 2018, beating China 7-5, while Kazakhstan beat Thailand 29-7 to win bronze.
Neither Saudi Arabia nor Qatar has placed well at the previous games in rugby. There are a number of Asian teams that have participated at the Asian Games in rugby sevens over the years.  The list below are all the previous participants in rugby at the Asia Games.
Women's Rugby Sevens: Asia Games
China
Hong Kong
India
Indonesia
Japan
Kazakhstan
Laos
Malaysia
Singapore
South Korea
Thailand
Uzbekistan
Men's Rugby Sevens: Asia Games
Afghanistan
China
Chinese Taipei
Hong Kong
India
Indonesia
Japan
Kazakhstan
Lebanon
Malaysia
Mongolia
Pakistan
Philippines
Qatar
Saudi Arabia
South Korea
Sri Lanka
Thailand
United Arab Emirates
Asian Games 2022
Hangzhou will be the third Chinese city to host the Asian Games in 2022.
The 2022 Asian Games will also include athletes from Oceania for the first time to compete in sports which qualify for the 2024 Summer Olympics through Asia, including volleyball, beach volleyball, basketball, football and fencing. Rugby Sevens was not mentioned.
Upcoming Asian Games
2022: Hangzhou, China (10-25 September)
2026: Aichi-Nagoya, Japan (19 September – 4 October)
2030: Doha, Qatar
2034: Riyadh, Saudi Arabia
World rugby news
---
Trending Now