Rugby World Cup 2021 Pools Confirmed
Posted On November 20, 2020
---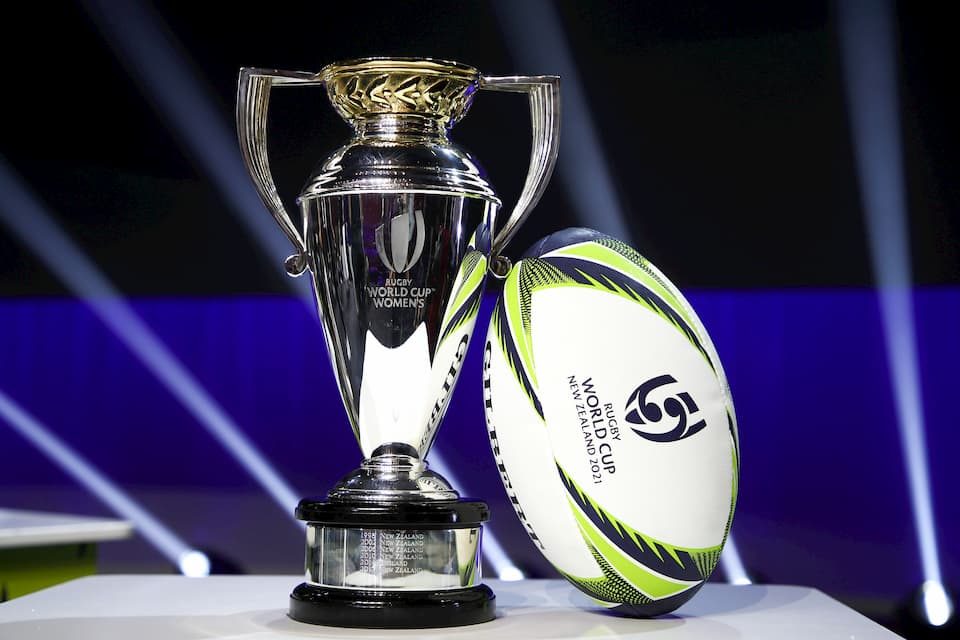 The draw for the Rugby World Cup 2021 pools for the tournament in New Zealand took place today, attended by 400 guests, in SkyCity Theatre, Auckland.
Women's Rugby 2021
The women's Rugby World Cup will take place for the first time in the southern hemisphere and will run from 18 September – 16 October 2021.
World Rugby Chairman Sir Bill Beaumont said "New Zealand 2021 will be one of the great Rugby World Cups. It will be a celebration of the host nation, of world-class rugby and women in rugby and it will play a huge role in inspiring more women, girls and boys to get into rugby.
2021 will be a golden year for women in rugby with the Olympics and collectively we are ready to convert that opportunity into impactful and sustainable momentum for the women's game and the growth of the sport as a whole."
Rugby World Cup 2021 Pools
The 12 teams were drawn into three pools of for teams. The Rugby World Cup 2021 Draw saw New Zealand Prime Minister Jacinda Ardern, together with Rugby World Cup winners Melodie Robinson, Dr Farah Palmer and Dan Carter, draw the balls for the ninth edition of the showcase event.
Prime Minister Jacinda Ardern, said: "After all this World Cup is an opportunity. An opportunity to grow the game here but also internationally an opportunity to showcase our elite athletes and provide inspiration for girls, and boys. An opportunity to break down gender discrimination in sport. And finally an opportunity to extend the manaakitanga that New Zealand is famous for. We are committed to a spectacular Rugby World Cup 2021 and we can't wait to welcome all 12 teams to Aotearoa New Zealand."
Pool A saw hosts and defending champions, New Zealand, drew their cross-Tasman rivals, Australia, as well as Wales, and a team to be confirmed from the yet-to-be played final qualification tournament.
Pool B sees Canada take on their North America rivals, USA, while two teams are still to be confirmed from Europe 1 and Asia 1 qualifying. The Asian nation could be one of Japan, Hong Kong or Kazakhstan with the Asian qualification being delayed throughout 2020 due to the COVID-19 pandemic.
Pool C has another huge rivalry, with Six Nations rivals England (Rugby World Cup 2017 runners-up) and France in the same pool as well as South Africa and Fiji.
Pool A RWC 2021
New Zealand
Australia
Wales
Final Qualification Tournament Winner
Pool B RWC 2021
Canada
USA
Europe 1
Asia 1
Pool C RWC 2021
England
France
South Africa
Fiji
Black Ferns captain Eloise Blackwell, said: "Sitting there next to Fiao'o Fa'amausili, a legend of the game, and it was pretty nerve-racking watching those balls being picked out. It's interesting how the pools have come out; we've got an Australasian pool, a North American pool and a European pool. Across the pools, there are some quality teams."
How the RWC 2021 draw worked
The national rugby teams were randomly drawn from each of 3 bands, starting with Band 4 (Asia 1, Fiji, Final Qualification winner), then Band 3 (Wales, Europe 1, South Africa), then Band 2 (France, Australia, USA) and finally Band 1 (New Zealand, England, Canada).
The first drawn in each band was placed in Pool A, the second in Pool B and the third in Pool C.
RWC 2021 match schedule
The Rugby World Cup 2021 has previously confirmed the dates for the pool games and knockout stages for the RWC. The first pool games kick off 1-month before the final takes place.
Round 1 Pool matches: 18 September 2021, Waitakere Stadium and Northland Events centre
Round 2 Pool matches: 23 September 2021, Waitakere Stadium and Northland Events centre
Round 3 Pool matches: 28 September 2021, Waitakere Stadium and Northland Events centre
Quarter-finals: 3 October 2021, Waitakere Stadium and Northland Events centre
Semi-finals: 9 October 2021, Eden Park (Auckland)
Bronze match + Final: 16 October 2021, Eden Park (Auckland)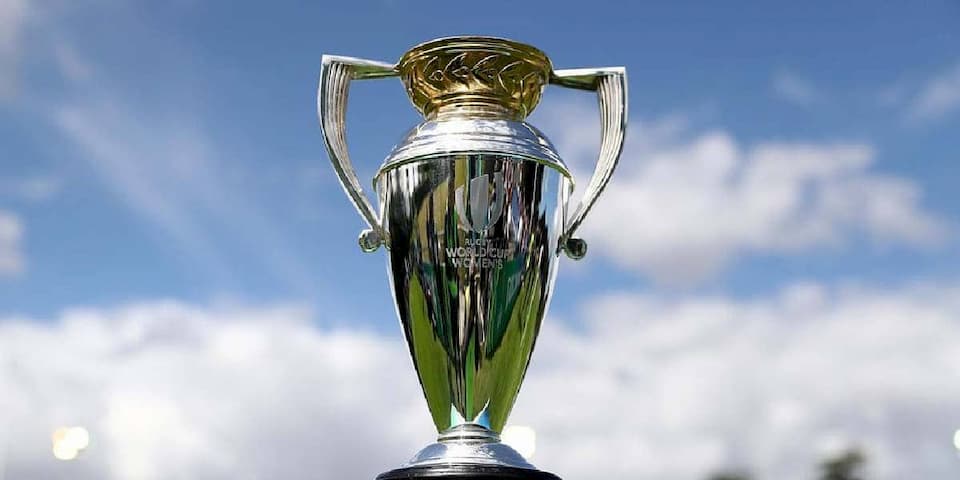 See it, be it, play it – RWC 2021
Beaumont, who was unable to attend the RWC 2021 draw because of ongoing travel restrictions as a consequence of the pandemic, believes that New Zealand 2021, backed by the country's Prime Minister Jacinda Ardern, will raise the bar on and off the field.
He said, "At the heart of the tournament will be a programme of activities and forums that will further the role of women in rugby from leadership seminars to coaching internships with the participating teams and a national programme of activities. There is lots of good work happening."
The growth we've experienced in women's rugby is proof of the 'see it, be it, play it' mantra, which is at the heart of our ambitious 2017-25 Women in Rugby plan to inspire participation and audience engagement across all age groups.
New Zealand 2021, coupled with the enormous stage that the Olympics provides, will champion that mantra in a golden year for women in rugby and a year of celebration for our sport."
Rugby World Cup News
---
Trending Now