Best rugby tournaments in Asia in August
---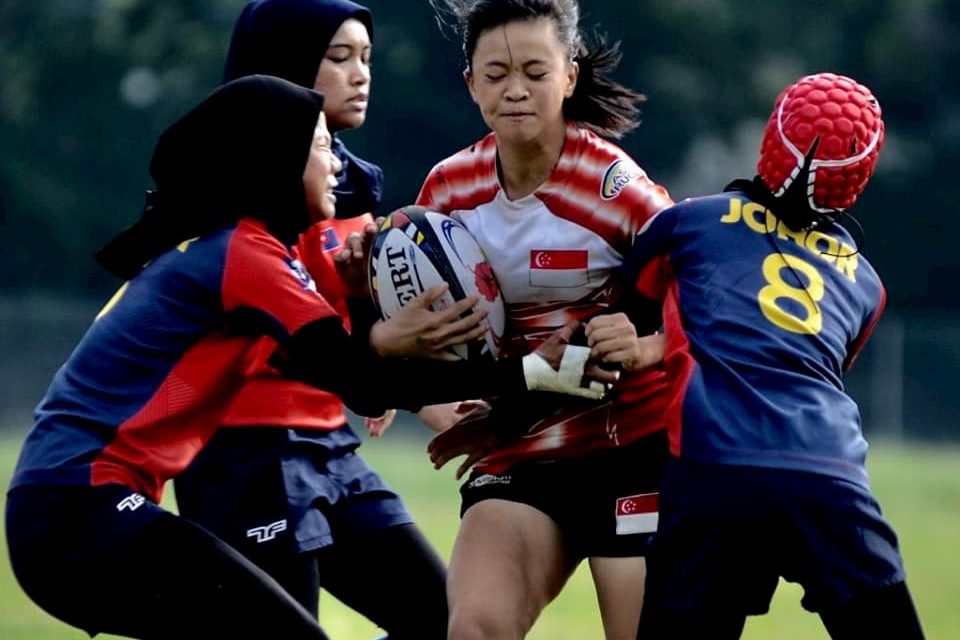 August is jam-packed with rugby in Asia, in particular, the national team 7s Asia Rugby Series at open and age-grade levels commence. However, there is still some key 15s rugby, social rugby tournaments and touch rugby events taking place to keep everyone active and entertained.
Of course, the exciting build-up to the Rugby World Cup continues as the tournament starts in September! This is our review of all the ket rugby tournaments in Asia in August 2019.
(Feature photo credit – KRS Ladies 7s)
XVs Rugby in Asia
Pacific Nations Cup 2019
The Japan national men's team continue their run at the World Rugby Pacific Nations Cup, after impressively beating Fiji 34-21 at home in their opening game. It was their first win over Fiji at home in 25 years.
The other teams competing for the Pacific Nations Cup are Tonga, Samoa, Canada and the USA.
Game #2: Japan v Tonga
Date: 3 August 2019
Venue: Hanazono Rugby Stadium, Japan
Game #3: United States v Japan
Date: 10 August 2019
Venue: ANZ National Stadium, Suva, Fiji
Singapore Men's Under 19 League
Singapore Rugby launches their Men's U19s 15s Rugby season on the 17th August 2019. 5 club teams competed in 2018 and Oldham RFC is the defending champions. The season ends just before the RWC in September.
Date: Starts on 17th August 2019
Japan Top League Cup Finals 2019
The Japan Top League Cup sees the semi-finals and finals take place this August as the final group games were played in July.
Semifinals: August 4th
Kobe vs Suntory
Toshiba vs Kubota
Finals: August 10th (Teams TBC)
7s rugby in Asia
As we have been highlighting in recent months, the national Asia Rugby Sevens tournaments start in August and will be fiercely contested by all nations.
Asia 7s Trophy 2019
The Asia 7s Trophy is the second division of the sevens nations in Asia, but the winners of the women's and men's Trophy do crucially qualify to play in the main Asia Rugby Sevens Series.
In 2018 Malaysia won the women's tournament while the United Arab Emirates were the men's champions.
Venue: Jakarta, Indonesia
Date: 10-11 August 2019
Asia Rugby Under 18 Boys Sevens
In 2018, 7 countries competed and Malaysia topped the pool as champions. This year, 5 national teams are set to take part: Chinese Taipei (Taiwan), Korea, Malaysia, Hong Kong, China.
Venue: Kunming, China
Date: 17-18 August 2019
Asia Rugby U20s 7s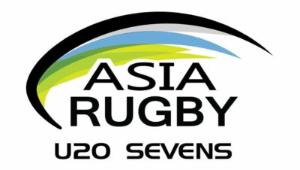 The women's and men's Under 20 sevens tournaments both take place in Laos.
Women's Under 20s
China beat HK in Hong Kong last year and are the defending champions. The teams competing in 2019 are: Hong Kong, Laos PDR, India, Thailand, Singapore
Men's Under 20s
Hong Kong who has won for the past 5 years, including a home win last year. There are 8 U20 men's teams taking part in 2019: Chinese Taipei (Taiwan), Korea, Malaysia, Thailand, Hong Kong, Laos, Singapore, Uzbekistan
Venue: Vientiane, Lao PDR
Date: 24-25 August 2019
Asia Rugby Sevens Series Round 1 – Women and Men
The 1st of the three Asia Rugby Sevens Series starts on the last weekend of August in Korea. The two other rounds will take place China and Dri Lanka in September. The men and women compete at the same venues over the same weekends.
Men's Pool A: Japan, Sri Lanka, China, UAE
Men's Pool B: Hong Kong, Philippines, South Korea, Chinese Taipei

Round #1
Venue: Incheon, South Korea
Date: 31 August – 1 September 2019
Georgiadi Club Rugby Sevens 2019
The Georgiadi Club Rugby Sevens 2019 features a Men's and Women's division and is hosted by the Calcutta Cricket & Football Club (CC&FC).  The venue is prestigious as the Calcutta Football Club was founded in 1872 and is the oldest rugby club in the world outside the UK.
Venue: CC&FC Grounds, Kolkata, India
Date: 3-4th August 2019
Globe 7s Series 2019: Philippines
The Philippines Globe Sevens Series 2019 is used to promote local development rugby talent in the country. In 2018 the Globe Series was played across Rugby festivals including the Palawan 7s, the Kadawayan 7s Festival in Davao, FatBoys 10s in Clark and the Cebu 10s.
Venue: Vermosa Sports Ground, Philippines
Date: 3rd August 2019
Touch Rugby
Touch rugby runs all year long depending on where in Asia you are. Hong Kong and Singapore have two of the strongest presences in touch rugby, but HK seems to rule the roost in August.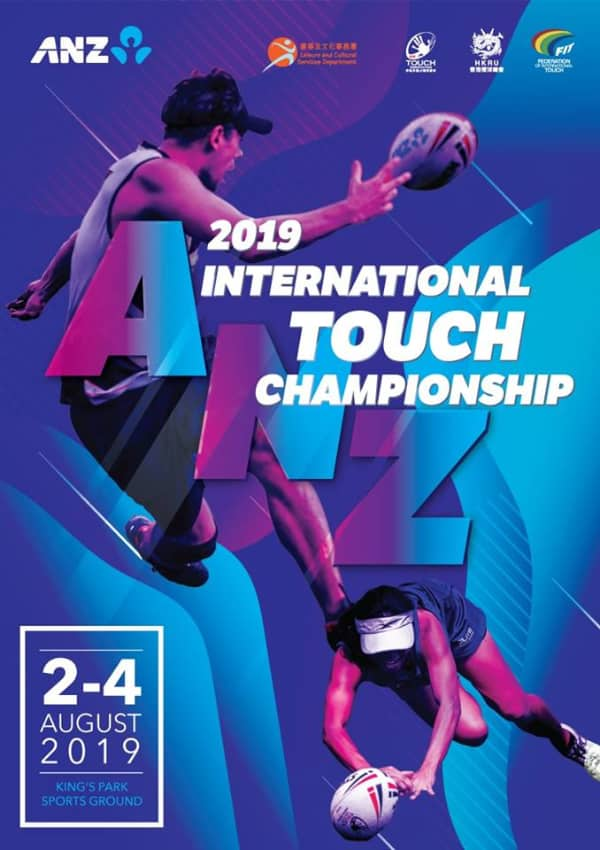 2019 International Touch Championship
The 2019 International Mixed Touch Championship, has confirmed two pools of mixed touch teams (10 teams) and one pool of women's touch (4 teams).  The Touch Rugby tournament is the 14th edition of the touch rugby tournament.
Date: 2nd-4th August 2019
Venue: Kings Park Sports Ground, Hong Kong
Swire Properties Touch Tournament 2019
The popular annual touch rugby tournament in Hong Kong is open to 23 corporate teams is organised by the HK Touch Association.
Date: 31st August 2019
Venue: King's Park Sports Ground, Hong Kong
Social Tens Rugby
Johor Rugby Carnival 2019
This youth-focused tens rugby tournament in Malaysia is running for its tenth edition! The Johor Rugby Carnival 2019 has a number of age-grade categories.
Venue: Educity Stadium, Iskandar Puteri, Malaysia
Date: 24-25 August 2019
Divisions: Boys U12, U14 and U16 and Girls U16 Touch Rugby
Lanna Tens Rugby League
The Inaugural Lanna Tens League starts in August after months of hard work and planning in northern Thailand to grow the game of rugby. Four rugby union teams will take part in 2019's Lanna Tens League and the games will run until early September 2019.
Venue: Games are at Prince Royal's College and Lanna Rugby Club, Chiang Mai
Dates: Saturday 3rd August – 7th September 2019
Did we miss something out? Let us know and we can include your rugby and touch tournaments! Remember to check our RugbyAsia247 rugby calendar for the most up to date rugby listings in Asia.
---
Trending Now