Asian Rugby Results: 27-29 September 2019
Posted On October 1, 2019
---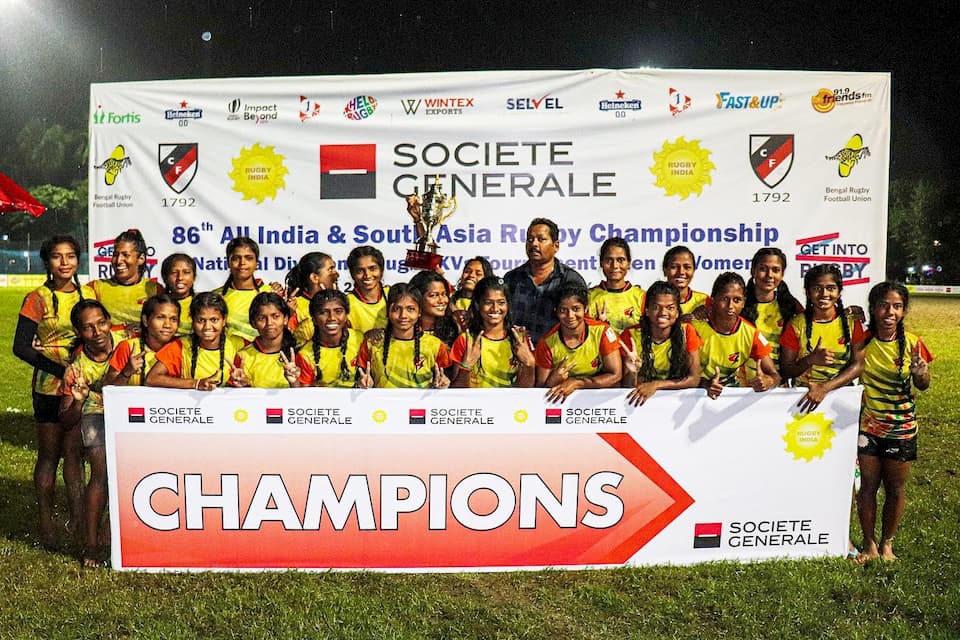 An incredibly congested rugby weekend throughout Asia while the RWC 2019 rumbles on in Japan with huge upset results this past week. We review the Rugby World Cup scores, Hong Kong Premiership, Asia Rugby Sevens, Labuan Rugby Carnival, All India Rugby and more. Here are the Asia Rugby results from 27-29 September 2019.
Rugby World Cup 2019 results
The RWC 2019 in Japan is undeniably the highlight until November and Japan, as the host nation, has many Asian and neutral fans behind them as the sole Asian representation at the World Cup. They upset Ireland this past week which was not the only shock result.
Tuesday 24th September
Wednesday 25th September
Thursday 26th September
Italy 48-7 Canada
England 45-7 USA
Saturday 28th September
Argentina 28-12 Tonga
Japan 19-12 Ireland
South Africa 57-3 Namibia
Sunday 29th September
Georgia 33-7 Uruguay
Australia 25-29 Wales
Asia Rugby Sevens 2019
The final round of the AR Sevens 2019 was played in Sri Lanka, which saw the Japanese teams (Men and Women) take the Series double and were crowned the 2019 champions.
For a more detailed review, see our article here and see all the AR Sevens results here.
Hong Kong Domestic Rugby 2019-2020
The 3rd round of the  HK Women's KPMG rugby 2019-2020 season on the weekend had all 8 teams playing. Gai Wu Falcons continues their winning streak beating the Phoenix of Causeway Bay 22-10, while fellow log leaders Societe Generale Valley Black Ladies put up another big score in their win of 55-0 over Kerry Hotel Kowloon Rugby. Borrelli Walsh USRC Tigers were not to be undone and also notched up a big win 58-5 away at Bloomberg HK Scottish Kukris. Natixis HKFC Ice also managed a solid win and kept Tai Po Dragons scoreless in a 37-0 home win.
You can see the full fixtures and results here.
KPMG Women's Premiership
Bloomberg HK Scottish Kukris 5-58 Borrelli Walsh USRC Tigers
Natixis HKFC Ice 37-0 Tai Po Dragons
Societe Generale Valley Black Ladies 55-0 Kerry Hotel Kowloon Rugby
SCAA CWB Phoenix 10-22 Gai Wu Falcons
Round 4 fixtures: Men's Saxo Markets Challenge Trophy 2019
In the penultimate round of the inaugural Saxo Markets Challenge Trophy 2019, all six men's teams were in action in Hong Kong with some upset results. Natixis HKFC lost their first game of the Challenge to Societe Generale Valley 26-19, while Kerry Hotel Kowloon had a second-half turnaround with 18 unanswered points to take the win 21-7 win over USRC Borrelli Walsh Tigers. Herbert Smith HKU Sandy Bay also notched up a 30-22 victory over Bloomberg HK Scottish.
The results see HKFC and Valley share the top spot as co-leaders on the table with 16 points, HK Scottish in third on 11 points, while Kowloon and Sandy Bay are in tied 4th place on nine points. Tigers are in the last spot.
Kerry Hotel Kowloon 21-7 USRC Borrelli Walsh Tigers
Herbert Smith Freehills HKU Sandy Bay 30-22 Bloomberg HK Scottish
Societe Generale Valley 26-19 Natixis HKFC
See all results here.
All India & South Asia Rugby Tournament 2019
The hugely important rugby festival in India was held over the course of a week, ending on September 28th. In the Men's Division, the Delhi Hurricanes successfully defended their title and are the 2019 champions. Likewise, the Women's champions from last year also defended their crown and the Odisha women's team are the Ladies 2019 Champions.
Delhi Hurricanes beat Bombay Gymkhana 26-6 in the final while Odisha beat Delhi Hurricanes Ladies 5-0 in their final.
We have not seen all the final winners but the results we can confirm are:
Men's Cup Champions: Delhi Hurricanes
Women's Cup Champions: Odisha
Men's Plate Winners: Jungle Crows
You can see more on the Rugby India FB page.
Labuan Rugby Carnival 2019
The Labuan Rugby Carnival 2019 was held in Malaysia with the following results:
Women's 7s 
Veterans 10s 
Cup Champions: Tobarks
Cup Runners-up: KRFC Blackcats Legendz
Girls U16 7s
Champions: Liger Cogra Warriors
Second: Angel Junior
Third: Labuan Women Development
Men's 7s
Cup Champions: Eagles Rugby Club
Cup Runners-up: Sabah OSCA Warriors
Plate Winners: Sibu Swans
Plate Runners-up: Miri Piranhas
Bowl Winners: Wildcats RC
Bowl Runners-up: Blackhawk
Boys U16 7s
Cup Champions: SSTMI Tsunami
Cup Runners-up: KK Rugby Dev
Plate Winners: Labuan Development
Plate Runners-up: MRSM Kota Kinabalu
Bowl Winners: Miri Red Piranhas
Bowl Runners-up: SMK Takis
The full team listings were announced before the tournament. See more photos and all the results here.
Southerners Women's Rugby Tens 2019
The Southerners Women's Rugby Tens included ten women's 10s rugby teams and the one-day tournament was geld on the weekend.
We could not confirm the winners at the time of publishing.
Tanglin Rugby Club (TRC) Cup
The TRC (Tanglin Rugby Club) Cup youth rugby festival in Singapore was played over the weekend but the results were not published online. For more information see the Tanglin Rugby Club FB page.
Keep tabs on all the best rugby tournaments in Asia with our Tournament Calendar. You can also read our separate guide on the best rugby tournamens in Asia while the RWC 2019 takes place.
---
Trending Now