Best rugby tournaments in Asia in October 2019
Posted On October 2, 2019
---
We have all (hopefully) been enjoying the Rugby World Cup in Japan. We were lucky enough to be in Japan for the first ten days of the rugby spectacle and loved it. This October the RWC 2019, of course, carries on, with the pool stages and most knock out phases set to be completed.
Elsewhere, rugby in Asia doesn't slow down for the Rugby World Cup, with national leagues, social tournaments and a variety of tens, and 15s still being played throughout the vibrant continent. Here are the best rugby tournaments in Asia this October.
(Feature photo credit: World Rugby)
Rugby World Cup 2019
The Pool Stages continue in October as the team jostle to qualify for the top two spots in each Group. There have already been upsets and surely more will come. Will Japan make the most of their great start at their home RWC? Who will make it out of this year's 'pool of death'. Will England redeem themselves from a poor 2015?
Japan games: RWC 2019
Read more about the Brave Blossoms squad at the Rugby World Cup here.
Friday 20th September: Japan 30-10 Russia
Saturday 27th September: Japan 19-12 Ireland
Saturday 5th October: Japan VS Samoa
Sunday 13th October: Japan VS Scotland
RWC 2019 Fixtures
Pool Games run until the 13th of October 2019
Quarter-Finals take place over the weekend of 19-20 October 2019
Semi-Finals are on the 26th of October 2019.
For more about the RWC 2019 see here.
International Inclusive Challenge 2019
This International Inclusive Rugby Challenge will aim to promote inclusivity and showcase some fantastic rugby in Tokyo, Japan. The unique International Inclusive Challenge rugby event will feature a mix of players, local and international clubs and is supported by International gay Rugby as well as the World Barbarians Foundation.
Date: October 5th, 2019
Schedule of games:

9:00: Barbarians II vs. Beijing Devils
10:20: Barbarians I vs. Tokyo Crusaders
11:40: Barbarians III vs. Samurai

Venue: Saitama Misato-Sankei Rugby Ground, Tokyo, Japan
Rugby Tens
Bali Tens 2019
The Bali Tens rugby tournament hosts Women's 7's, Open men's 10's, and Vets 10's rugby over two days. The Bali Rugby Union Club organises the event. Most of the teams have also been confirmed for this year's tournament.
The rugby tournament runs at the same time as the Rugby World Cup in Japan but all rugby games will be screened at the grounds during the tournament.
Date: 12th-13th October 2019
Venue: Gelora Samudra Field, Kuta, Bali, Indonesia
Cambodia Tens 2019
The biggest rugby festival in Cambodia, the Cambodia Tens takes place in Phnom Penh and sees Men's, Women's and Veterans compete for two days under the Khmer sun.
The long-standing tens rugby tournament takes place the same weekend as the Rugby World Cup 2019 semi-finals.
Date: 26th-27th October 2019
Venue: Northbridge International School, Phnom Penh, Cambodia
Chinese social rugby
Throughout China, social rugby clubs will be contesting a number of leagues and tournaments. With the Sino Tens, Beijing Cup, ACC, Yellow Sea Cup and more all in action. Read more about the Chinese social rugby 2019-2020 season here.
15s Rugby
Hong Kong Domestic Rugby 2019-2020
Men's Saxo Markets Challenge and League
The Men's inaugural Saxo Markets Challenge Cup will be completed by early October before the main Premiership season kicks off and runs from 14th October 2019 until the 18th of January 2020.
The teams involved are:
Kerry Hotel Kowloon
Natixis HKFC
Borrelli Walsh USRC Tigers
Bloomberg HK Scottish
Herbert Smith Freehills HKU Sandy Bay
Societe Generale Valley
Women's KPMG Domestic Rugby

The Hong Kong KPMG Women's Domestic Leagues for 2019-2020 started in September with the season running until February 11th 2020.
The top 8 teams that compete in the KPMG Women's Domestic Premiership are:
Bloomberg HK Scottish Kukris
Gai Wu
Borrelli Walsh USRC Tigers
SCAA CWB Phoenix
Tai Po Dragon
Kerry Hotel Kowloon Rugby
Societe Generale Valley Black Ladies
Natixis HKFC Ice
Tri Club Cup: Thailand
This new Tri Club Cup rugby tournament will feature 3 club teams in northern Thailand. The sides will play in their first league running from October 2019 – January 2020. The 3 sides are Chiang Mai All Stars, Chiang Rai Bears and Lanna Rugby Club.
Dates: 26th October 2019 – 18th January 2020
Venue: Various, North Thailand
Touch Rugby
Clifford Chance Touch Tournament 2019: Singapore
The Clifford Chance Touch Tournament is aimed at youths and more than 70 boys and girls teams took part in 2018. The age groups range from Under 10 to Under 23.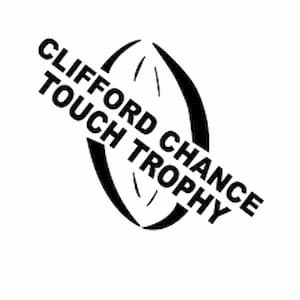 Date: 5-6th October 2019
Venue: TRC Stadium, Turf City, Singapore
Guangzhou's Mercedes-Benz Parfums Touch Super Series
The Guangzhou's Touch Series has a Social and a Competitive Division and will be played over 4 weeks and 4 rounds of competition.
Venue: Liede Experimental School of Guangzhou Tianhe Middle School, China
Date: October 14th – November 4th 2019
Other interesting reads on Rugby in Asia
Keep tabs on all the best rugby tournaments in Asia with our Tournament Calendar. Please feel free to get in touch if there is a rugby tournament we have not listed.
---
Trending Now