Bangkok Touch Tournament 2022
---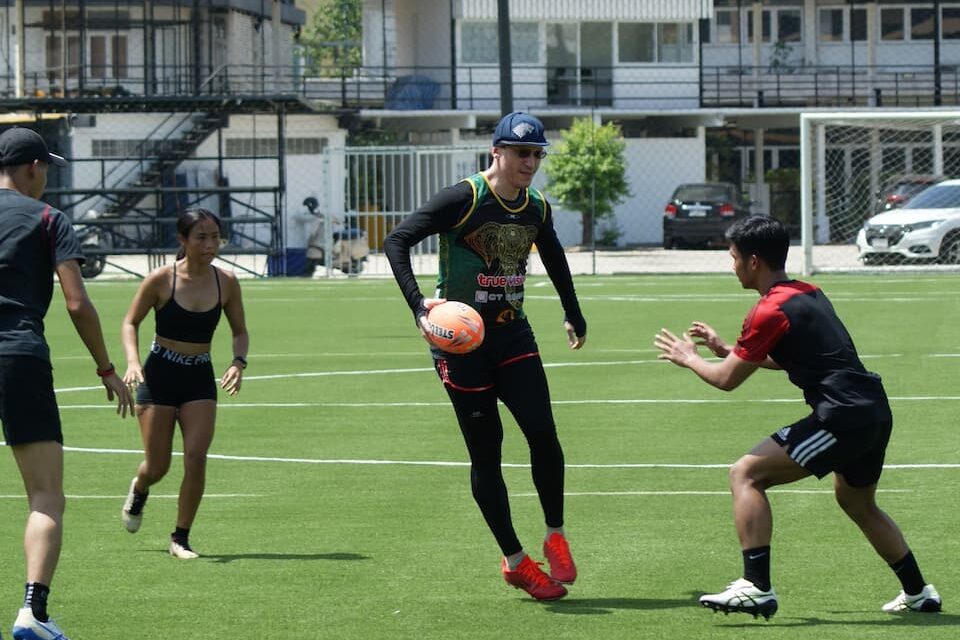 The Bangkok Touch Tournament 2022 has been announced and will be held on 18th June 2022. It is a FIT (Federation of International Touch) event which will feature mixed touch (3 men & 3 women).
Brian Thongkhamthaeng is a FIT Thailand Committee Member and he gave us some context into the upcoming Bangkok Touch Tournament which is open to regional and international teams to enter.
The event is being organised by Touch Rugby Bangkok and Southerners Sports Club.
With the return to touch and rugby throughout Asia, can you tell us briefly what Touch Rugby Bangkok has been doing to get players and officials ready to host a tournament? 
Brian: "In 2021 Thailand was officially affiliated with FIT, and since the affiliation, Thailand has held two official FIT touch leagues running every Wednesday evening –  these leagues are approaching the end of the third season."
He added that since the commencement of the league in Thailand (since the pandemic rules relaxed), the organisers have been tournament-ready and waiting for the right time to hold a tournament.
Brian: We are definitely hoping to get teams from the region to join, especially since Thailand has relaxed its border entry rules.
Is the Bangkok Touch Tournament 2022 a FIT sanctioned tournament? 
Brian: This event will definitely be a FIT event as Thailand is an affiliated country. We are hoping to get about 16 teams joining for the Bangkok Touch Tournament 2022. The tournament will also be utilising the FIT rules (5th edition).
What can teams expect for the post-tournament on the social side?
Brian: "As for the nightlife, I think the city's (Bangkok) reputation speaks for itself and visiting teams will definitely be able to enjoy all the night activities the city has to offer.
The COVID restrictions have also eased to a certain degree therefore all teams can expect to have an enjoyable weekend here in Thailand. (There are suggestions these could be further eased in June 2022, so keep track of updates on official websites).
Interested teams can enter now via the online form. See the tournament posted below for further details.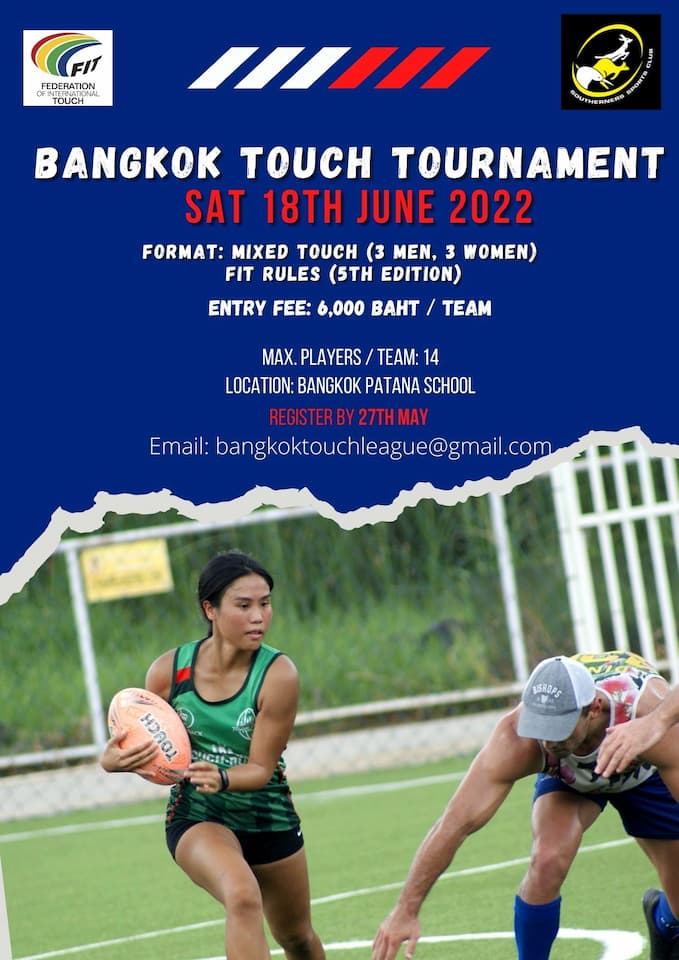 Touch Rugby News
---
Trending Now