Singapore Return To Touch Carnival 2022
---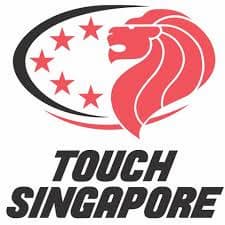 Touch Rugby Singapore (TSG) has announced the details for its upcoming Return To Touch (RTT) Carnival 2022 which is scheduled to take place on the 4th and 11th of June 2022.
TSG said via the team registration page for the Touch Carnival "The RTT Carnival welcomes the return of 6 v 6 Touch after 2 years and offers an opportunity for our community to participate and play at their respective age groups/ ability levels.
More importantly, we look forward to the return of the great community atmosphere at the fields."
Return To Touch Carnival 2022
The divisions for the two sets of dates of the Return To Touch Carnival 2022 are:
4th June 2022
Men's Open
Women's Open
Mixed B Division
Girls Youth (U18)
11th June 2022
Men's B Division
Women's B Division
Mixed Open
Master Above 40s
The TSG adds that players "may only be allowed in one grade level, either Open or B Divisions. Players can play both Mixed and Men's or Women's competitions at their grade level."
The total number of team entries is limited to 8 teams per division.
Singapore M50s head to European Championships 2022
In other news, the Singapore M50s Team has been invited to compete in the European Championships at Nottingham, England from 1st to 6th August 2022.
The team won the bronze medal at the last Touch World Cup in 2019 in Malaysia.
Singapore Universities Touch Rugby
In April 2022, touch rugby returned to competitive school sport with local universities – NTU, NUS, SMU, SIT & SUTD competing in the Singapore Universities National Games (SUNIG). The format used the TSG modified 4 v 4 formats.
Touch Rugby News Asia
---
Trending Now