Japan Sakura 15s Inspired by Historic Victorious Australia Tour
---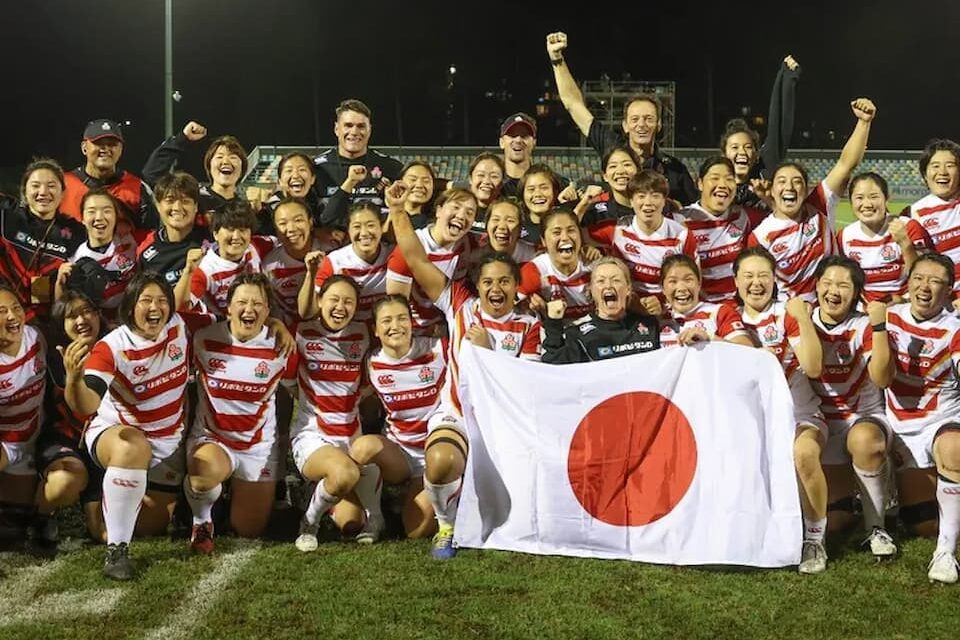 Following the excellent unbeaten tour of Australia, which saw the Japanese women's XVs team beat Australia, Fiji, and an Australian Barbarian team, the Sakuras are inspired as they head into Rugby World Cup 2021 later this year in New Zealand.
Feature Photo Credit: World Rugby
Japan Sakura 15s on the road to RWC 2021
Sakura 15s captain Saki Minami told World Rugby that she wants the team to use the results, which included a 12-10 win over Australia at Bond University (with tries from Ayasa Otsuka and Kyoko Hosokawa), "as a springboard going into Rugby World Cup 2021." The last time the Sakuras played Australia in July 2019, they lost 46-3.
The Japanese women also were forced into making ten personnel and positional changes on eve of the match due to positive COVID tests.
The result was Japan's best-ever result four months out from the RWC 2021 and followed up on excellent wins over Fijiana 28-14 on the Gold Coast, and Australia Barbarians 24-10 in Brisbane.
Minami added "With this win, we are now standing at a new start line. We lost three straight in Europe last time (in November 2021) but got three wins this time here.
I've got a feeling that our standard has risen. We have our base and now we want to build it up higher like a pyramid."
The Sakuras captain also told ESPN Australia: "I am extremely, extremely proud. There is a lot of thought put into this jersey, not just those of us on the field but back in Japan with girls playing rugby."
Sakura 15s assistant coach, Louise Dalgliesh also felt the results were a giant leap in a World Cup year: "For us, it is another step forward as we build towards the World Cup but there is still more to come from this team.
It's not a miracle, it is down to hard work, it is down to the effort and application and the technical detail the players put in and some excellent leadership, from Saki herself and our other leaders on the park."
There have been rumours that the Sakuras might play Ireland at home in preparation for the RWC 2021 but the matches are unconfirmed.
Asian International Rugby Matches 2022
---
Trending Now