Capgemini become a Global Partner of Women in Rugby
---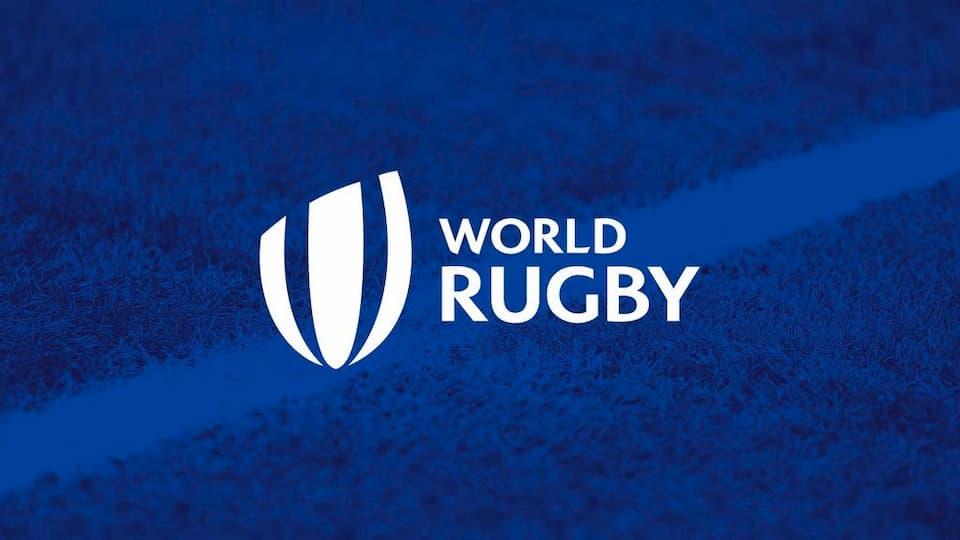 World Rugby has announced a partnership that sees Capgemini become a Global Partner of Women in Rugby and a Worldwide Partner of Rugby World Cups 2021 and 2025.
The announcement came 200 days away from Rugby World Cup 2021 kicking off in New Zealand. There will be 12 international women's 15s teams competing to be crowned world champions from 8 October to 12 November 2022.
World Rugby Chief Executive Alan Gilpin said: "This partnership will see Capgemini invest not only in our major women's competitions but also in driving a core element of our strategic plan as collectively we strive to develop more female leaders throughout the global game."
What is the World Rugby & Capgemini agreement?
World Rugby confirmed the five-year agreement "is an expansion of Capgemini's existing partnership with World Rugby and further cements Capgemini's commitment to the development of women's rugby, both on and off the field of play."
Capgemini has been supporting women's rugby since 2018 as Global Partner of the HSBC World Rugby Sevens Series and will now champion the 'Leadership' pillar of World Rugby's 'Accelerating the Global Development of Women in Rugby 2017-25′ strategic plan through the 'Capgemini Women in Rugby Leadership Programme'.
Aiman Ezzat, Chief Executive Officer of Capgemini, said of the agreement: "I am very enthusiastic about this new chapter in Capgemini's rugby story, and about the impressive growth of women's rugby. As a responsible, global leader of 325,000 employees in more than 50 countries, we are committed to supporting equal opportunities for women, in the workplace and on the sports field. As Global Partner of the Women in Rugby programme, we will be able to leverage our experience in developing talent to support and progress women's rugby from the ground up."
Capgemini is also the Global Innovation Partner of the HSBC World Rugby Sevens Series and became the Worldwide Partner of Rugby World Cup 2023 and Digital Transformation Partner to World Rugby in September 2021. They are also the Presenting Partner of the men's and women's World Rugby Rankings and the World Rugby Team of the Year at the World Rugby Awards.
This will create a "pipeline of female leaders in rugby across the game through awarding 12 inspirational women executive scholarships each year.  World Rugby already awards annual Executive Leadership Scholarships, the most recent of which included two women in Asia.
In addition, Capgemini becomes a Worldwide Partner of:
Rugby World Cup 2021 (New Zealand)
Rugby World Cup 2025 (Not confirmed but England is the preferred partner)
Global Partner of WXV; which is set to commence in 2023.
Gilpin added, "With just over six months to go until Rugby World Cup 2021, our preparations are going extremely well, and we are on track for this to be a fantastic celebration of women's rugby. New Zealand will be fantastic hosts and will provide the ultimate stage for the international role models of the 15s game to inspire so many."
World Rugby focuses research investment on the women's game
This week also saw the governing body announce that "women and former players are the focus of the latest round of targeted research projects".
World Rugby Chief Player Welfare and Rugby Services Officer Mark Harrington added: "The research community plays a vital role in informing and shaping the future of the game, and we were delighted by the number and quality of the responses from research institutions against the priority areas of women's injury prevention and former players."
Have Your Say – World Rugby is giving everyone involved in the game the chance to have their say on the welfare-driven global law trials which have taken place over the last nine months.
A survey is now live giving fans, players, officials and anyone else with an interest in the game a chance to make your voice heard. The questionnaire will remain available until 28 March 2022.   
The World Rugby Law Review Group membership consists of a number of Union Reps including JRFUs Takashi Haradi.
Womens Rugby News
---
Trending Now