China are the ARC Division 3 ES 2019 champions
---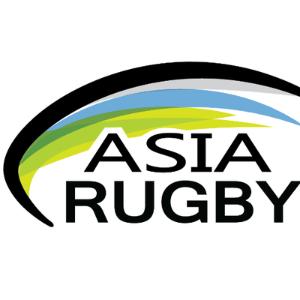 China secured a second massive win within a week in Jakarta to easily claim the Asia Rugby Championship Division 3ES title against India and Indonesia.
On Sunday 23rd June, China thumped home team Indonesia 63-10 and yesterday, on Wednesday 26th June, they claimed an even bigger win by beating India 74-17 which means they comfortably win the title.
India will play Indonesia on Saturday to determine the 2nd and 3rd places in the ARC Division 3 East-South.
In total, the Chinese men's team have racked up 137 points in two matches and only conceded 27 points. They scored 22 tries in the two international rugby matches.
World Rugby Rankings
At the start of the week the World Rugby rankings had the teams as the following (Source: World Rugby):
India #81
China #87
Indonesia #102
Chinese rugby dominance
Much like their female counterparts, who easily romped to an Asia Rugby Women's Championship title victory last week, some questions will be raised about the Divisions and the teams competing in the ARC. The Chinese women's XVs beat the Philippines 68-0. and Singapore 59-7, in total scoring 127 points and conceding just 7 points.
China Rugby is obviously in a strong place. In 2018 the men's team were runner up to Guam in the Division 3 East. They lost to Guam (12-52) but defeated Brunei (39-18). As always due to controlled media coverage and the infrequency of the national XVs teams playing it has been hard to judge the quality of the Chinese national rugby teams.
RWC 2023 qualification?
Large parts of the Asia Rugby Championship remain a mystery.
Division 3 East seems to have fallen away (with Laos and Brunei) as no dates are now listed, although as recently as last month they were still mentioned on the Asia Rugby website. In addition, how exactly the teams are pooled is not that clear.
Finally, the Division 3 ARC 2019 pool winners are all now confirmed:
Division 3 West: Qatar
Division 3 Central: Pakistan
Division 3 East-South: China
We would also assume these 3 teams would need to play each other to qualify for Division 2 in 2020? Guam was confirmed as the relegated team from Division 2 ARC in May, which the UAE won, and they should be promoted to Division 1.
In the end, the ultimate goal for all the national teams would be to try and reach the top level of Asian rugby and have a chance to qualify for the Rugby World Cup 2023 in France.
Women's RWC 2021
As for the Chinese ladies, they will play Kazakhstan in a playoff match at a yet to be confirmed date and venue. Asia Rugby currently has it listed as possibly July 2019. The winner of that tie will compete with Hong Kong and Japan for the top spot in Asia and a place in the Rugby World Cup 2021 in New Zealand.
We still have not had the question answered as to why Kazakhstan did not have to compete for the right to qualify considering they have not played the Asia Rugby Championship since 2015?
We have reached out to Asia Rugby for comment and update as soon as we know more.
---
Trending Now