Phuket International Rugby Tens 2020
---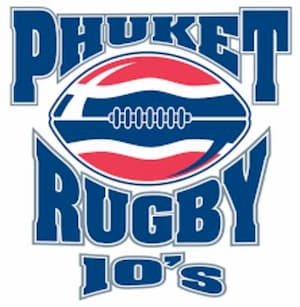 The organisers of the Phuket International Rugby Tens have confirmed the dates for the 2020 edition of the popular social rugby tournament.
Update: April 7th
The organisers of the tournament have said the dates will be moved or potentially the 2020 edition of the Anantara Phuket Tens will be cancelled due to COVID-19.
"Due to the ongoing Covid 19 virus doing the rounds and with no end date in sight it has been decided to cancel the Phuket 10s in June. The date for the 2021 event is Jun 25,26,27.
In the meantime, we will have a go at getting a 2020 event going in October if there is any interest over the weekend of Oct 2,3,4 so I need to know which teams would be interested in participating at that later date.
Entry fees that have been paid for June will be valid for the October or the 2021 event."
On the Facebook account of the Thailand rugby 10s tournament, the organisers said that the team categories are:
Men's Open Division: 16 Teams
Ladies Open Division: 8 Teams
Over 35s Coffin Dodgers Division: 12 teams
Over 45s One Foot in the Grave Division: 6 teams
When is the Phuket 10s 2020?
The dates of the 2020 edition are the 19-21st June 2020. In 2019 the tournament was held in late May, so the tens will be nearly a month earlier in 2020.
As is the tradition with this rugby tournament, the Coffin Dodgers and One Foot in the Grave Divisions play their group games on the Friday and Finals on Sunday. The Men's and Ladies Divisions play from Saturday-Sunday.
Who won the Phuket Tens 2019?
After losing out the past few years to home team the Phuket Vagabonds, PAC Barbarians won the Men's Cup. The Ladies title was defended by the Bangkok Banger Belles.
Men's Cup Winners: PAC Barbarians
Men's Plate Winners: Yomitan Beach Boys
Men's Bowl Winners: Pattaya Panthers
Men's Shield Winners: Old Man Mix
Ladies Cup Champions: The Bangkok Bangers Belles
Ladies Plate Winners: KL Tigers Ladies
Athena Siam Coffin Dodgers Vets Champions: Phuket Viagrabonds
Plate Winners: San Miguel Wrinkleys
ACF One Foot in the Grave O 45s Vets Champions: Asian Japanese Dragons
The full results of all games can be seen on Macoocoo.
Date: Potentially October 2-4 2020 (TBC)
Venue: Thanyapura Sports Club, Phuket, Thailand
You can also see the dates of other announced tournaments on our Rugby Tournament Calendar.
Asian rugby news
---
Trending Now