Bangkok International Rugby Tens Tournament 2020
Posted On January 6, 2020
---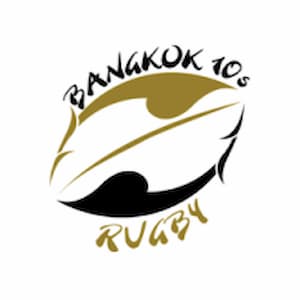 The 15th edition of the Bangkok International Rugby Tens Tournament will take place from February 29th to March 1st at the Sports Complex of Bangkok Patana in Thailand. The huge and popular rugby tens tournament will again feature women's, men's, veterans and youth rugby.
What is the Bangkok International Rugby Tens?
As we previously reported in 2019, the Bangkok International Tens Youth Rugby Tournament 2020 and Seniors 10s rugby tournament will host teams from around the globe over two days.
In a press release this week, the organisers have said the "The event is organised annually to raise funds for Nak Suu, a charity established by Ex Canadian Rugby international, and Chairman of the Bangkok Rugby 10's, Eddie Evans."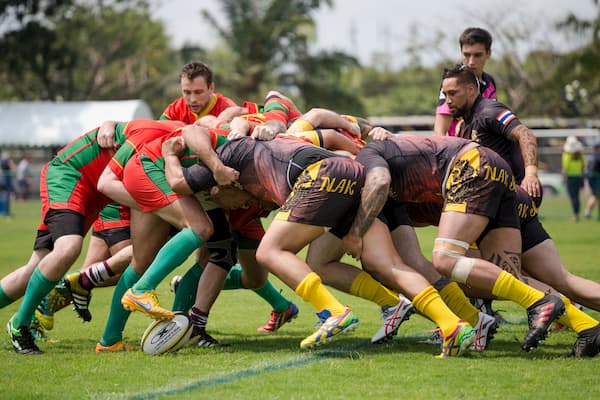 Where do the rugby teams come from in 2020?
The tournament already is full and has a waiting list of teams to attend in 2020. The Bangkok International Tens organisers say "visitors can expect the 2020 tournament to be another exciting weekend full of fast-paced rugby, food stalls offering great cuisines, kids zone with supervised activities, plenty of socializing and of course the legendary afterparties."
Around 100 social rugby teams are expected to play in Bangkok in the following Divisions:
Men's Open: 24 teams
Vets (Men over 35): 10 teams
Women's Open: 12 teams
Youth (multiple age groups): 42 teams
Touch Rugby: 10 teams
Youth games will run in the morning and adult games in the afternoon. There are 6  youth age groups: Under 8, 10, 12, 14, 16 and 18.


The rugby teams attending come from the following countries:
New Zealand
Australia
South Africa
France
Papua New Guinea
UK
India
Sri Lanka
Japan
China
Cambodia
Laos
Vietnam
Myanmar
Singapore
Thailand
What is Nak Suu?
The Nak Suu Rugby Academy is a rugby grassroots program and a "charity which helps underprivileged children in the slums of Bangkok. Children in these areas are being subjected to substance abuse, prostitution, lack of education and poverty. Funds raised will help these children by creating a supportive environment through team sport and activities as well as providing guidance and care. To support these all proceeds from the tournament will go directly to Nak Suu, which will ensure this valuable work can continue", said the Bangkok 10s PR.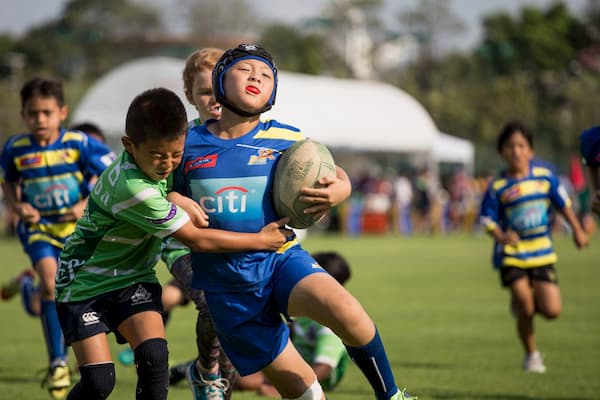 How can I watch the Bangkok International 10s?
The two-day social tens rugby tournament will be live-streamed with commentary in English in 2020.
"In 2019 we welcomed about 3500 spectators and 1500 players and are expecting bigger numbers this year. Our reputation as a premium fun Rugby tournament keeps on growing and growing to attract more participants and supporters. Our goal is to offer something for everyone, the players, the fans, families and youngsters, basically a great weekend out for all" said organiser, Eddie Evans.
Date: 29th February – 1st March 2020
Venue: Bangkok Patana, Thailand
Social rugby tournaments in Asia in 2020
---
- Advertisement -

Trending Now