Everything In Between – Film about cyclists' journey to the RWC 2019
Posted On January 25, 2021
---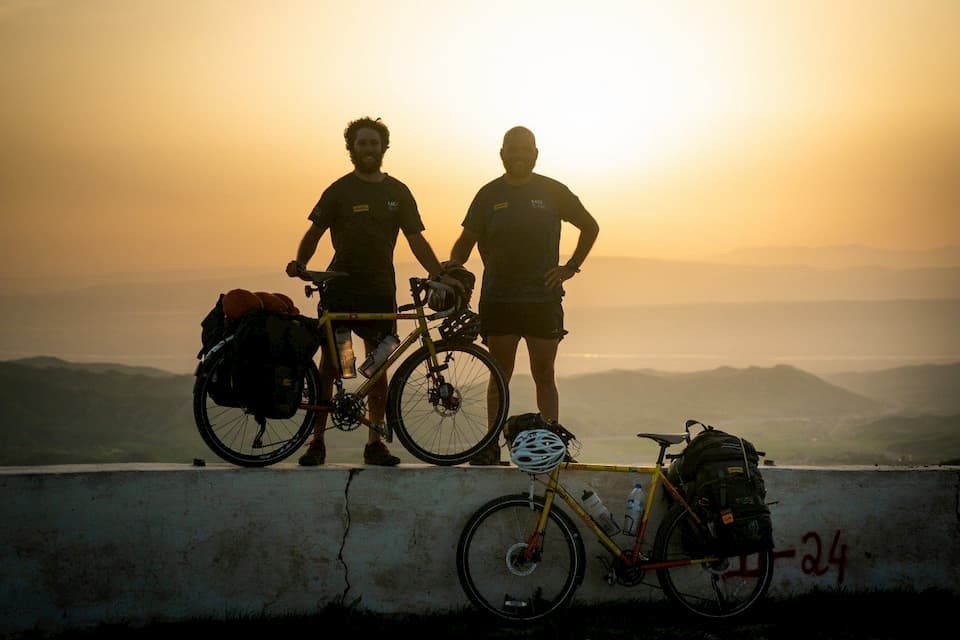 The premiere of the rugby-related film "Everything In Between", will premiere in Laos and Vietnam in January 2021, before the movie is made available for streaming later in 2021.
The initial debut was due to be in Hong Kong with a sold-out audience in late 2020 but it was postponed due to COVID-19.
Updated Jan 2021
Everything In Between
Everything In Between is based on the journey of duo James Owens and Ron Rutland who took part in the epic Race to the RWC 2019 project.
In February 2019, they set out on a 20,000km cycling expedition from London to Tokyo (across 27 countries) and had to arrive within 230 days in order to deliver the official whistle for the opening match of the Rugby World Cup.
The expedition also raised awareness and funds for the official RWC charity partner, ChildFund Pass It Back.
James (English) and Ron (South African) managed to watch a number of rugby matches at the Rugby World Cup in Japan, just rewards for their epic ride. Unfortunately for one of them, it was South Africa who beat England in the final to claim the Webb-Ellis Trophy in November 2019 and they were both in attendance at the final.
The South China Morning Post (SCMP) published an interview in which they said: "Everything in Between, shows the countless acts of kindness the pair experienced day in, day out, and the riders hope it will shed light on the good nature of people, no matter their culture or country."
James Owens told the SCMP "In some ways, the experiences were similar to what I've had before, it was just amplified across the trip. It just confirmed what deep down I already know – people are awesome. When you need it, people take you in, give you water."
He added "The idea of people being different keeps coming up, but when you pass through each country you see they are the same. Outwardly, their cultures are represented differently, but deep down people acknowledge humanity."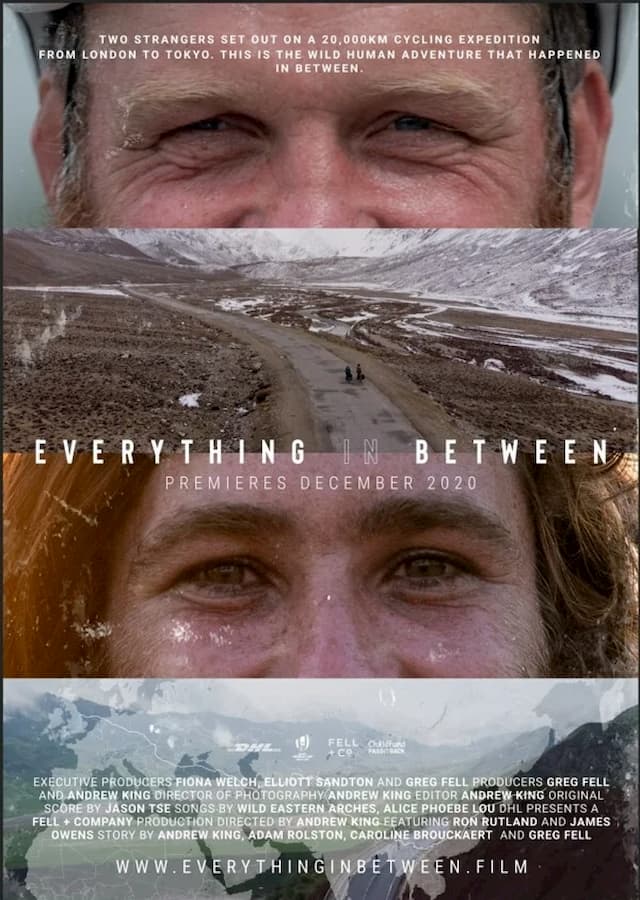 Fell And Company
Fell and Company, are a South African film agency who produced Everything In Between with approval coming from DHL who funded ride in 2019.
The company says on their website of documenting the experience "With a relatively blank slate, our team went about planning how to bring this adventure to life. We could not travel the entire way with them but we need to ensure we had as much of the story captured as possible.
The first layer was to equip the boys with camera systems that could tell their first-person perspective, the second layer was to logistically plan where our micro cinematic crew would meet up with them at 8 key points along the trip and spend adequate time with them to build our core story.
The final layer was getting all of the footage back to Cape Town to sort for use across various social media outputs on the DHL Social Media channels."
Hong Kong Premiere – Everything In Between
For the Hong Kong event which was planned on the 2nd December 2020, the film was being promoted as: "This is the story of the wild human adventure that happened in between."
20% of all tickets sold at the premiere were to go towards ChildFund's Rugby for Development COVID recovery work across Asia that supports children to access peer support through rugby in a safe and healthy way.
Unfortunately, the screening in HK was postponed due to COVID-19 restrictions.
(We believe there are plans to make a shared a pay per view link available in the week following the premiere. We have reached out to the films production company, Fell and Co, to see if this is the case and if we can review the film.)
27 countries. 230 days. One whistle. From London to Tokyo in support of Pass It Back!
Ever wonder what the wild adventure of @RonRutland and @JamesOwens_90 looks like?
Check out the trailer of @eib_thefilm below! Congratulations to the duo and the crew – you were amazing! pic.twitter.com/3yZeBEr9Yb

— ChildFund Pass It Back (@ChildFundPIB) December 2, 2020
Asian Rugby News
---
Trending Now