Luke Walley Touch Rugby Tournament 2021
Posted On January 26, 2021
---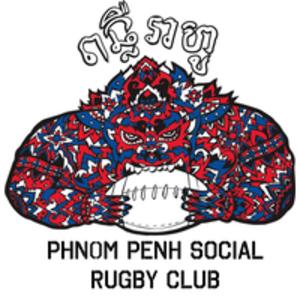 The Luke Walley Touch Rugby Tournament 2021, which was forcibly postponed several times in 2020 due to COVID-19 restrictions, is set to take place on Saturday 30 January in Phnom Penh, Cambodia.
The original touch tournament never managed to go ahead late in 2020 but there should be no issues this weekend as Cambodia has no sporting restrictions in place, and has generally handled the pandemic very well compared to most countries. The Phnom Penh Social Rugby Club is again organising the one-day social event.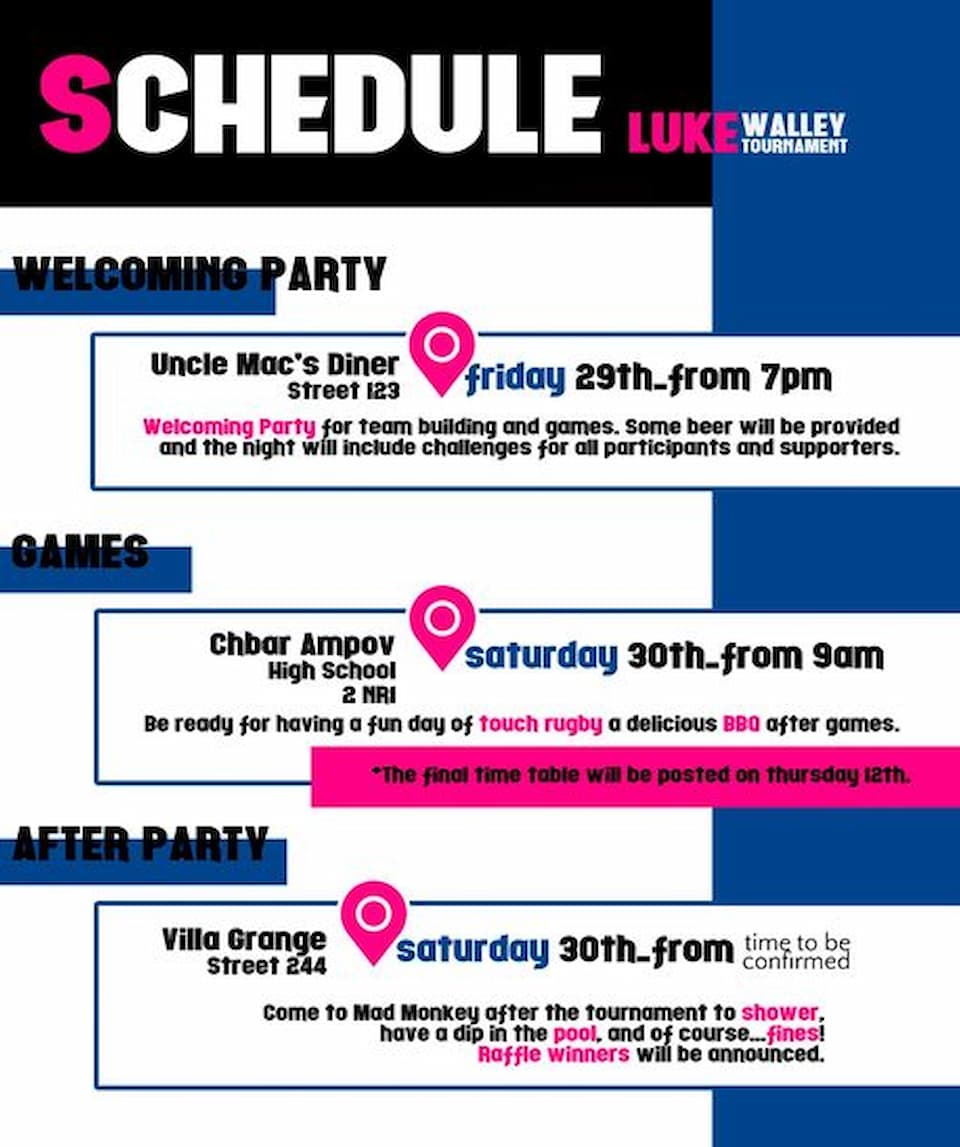 Luke Walley Touch Rugby Tournament 2021
The memorial tournament still aims to honour the former club player who passed away in Phnom Penh in February 2020. Benefits will be donated to a charity. Luke was working in Cambodia for the World Wildlife Fund and had previously volunteered too. He was also a sustainable energy advocate. Luke played touch rugby with he PPSRC for about two years before his passing.
The PPSRC President, Rosie Jenner, said: "Luke worked passionately to improve global sustainability and in his name, the club will be making a donation of all proceeds from ticket sales, raffle and profit on merchandise sold that day to his family's chosen beneficiary, Client Earth."
Players are still able to enter as individuals and be assigned to a team or enter their own team to the tournament.
Teams should have at least two female players and a maximum of 12 players in total – all teams will be mixed gender.
The cost is USD$15 per player including BBQ, beer and donation to the charity fund.
Date: 30th January 2021
Venue: Chbar Ampov High School, Phnom Penh, Cambodia
Rugby tournaments in 2021
---
Trending Now