Gender Neutral vs Gender Equality in rugby
Posted On August 22, 2019
---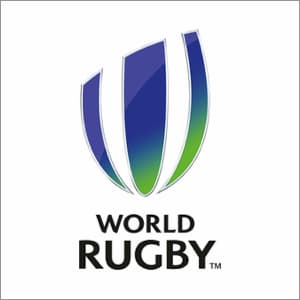 World Rugby announced this week that Rugby World Cup tournaments (15s and sevens) will have gender-neutral names, starting with the World Cup in 2021.
The move comes just a few months after Asia Rugby introduced a new tournament naming structure for all of their tournaments to 'align them in gender equity', however, their tournaments have now introduced Men's or Women's in the tournament names.
World Rugby Gender Neutral
This change by World Rugby is said to be a "commitment to equality and brand consistency across its portfolio" especially after it recently unveiled the global campaign to support the 'Women in Rugby' brand identity and the global campaign 'Try and Stop Us' which featured several Asian women involved in rugby.
Rugby World Cup 2021
In a press statement from World Rugby, it said the "women's designation will be dropped from Women's Rugby World Cup 2021 in New Zealand which will now be named Rugby World Cup 2021, starting the global rollout."
The intention is to brand the major rugby tournaments equally, regardless of gender.  They also believe this will "elevate the profile of the women's game while eliminating any inherent or perceived bias towards men's only competitions and tournaments, which traditionally haven't specified gender."
New Zealand Rugby Chief Executive Steve Tew commented regarding the Rugby World Cup 2021:
"This is great leadership from World Rugby at a time that rugby is eager to embrace and celebrate true inclusivity and equality across the game. We are delighted that New Zealand is hosting Rugby World Cup 2021, and we look forward to the world's best teams in women's international rugby coming to our shores and taking part in a fantastic display of rugby."
World Rugby announces gender neutral naming for Rugby World Cup tournaments

Read more: https://t.co/1qmovYkJqE pic.twitter.com/XvfDQWjMHE

— World Rugby (@WorldRugby) August 21, 2019
Asia Rugby and gender equality
However, the move by Asia rugby in June of this year to have names in each tournament specified either a Men's or Women's competition, from the 1st July 2019,  contradicts the new approach from World Rugby.
The naming included having an Asia Rugby Men's Championship and Asia Rugby Women's Championship as well as an Asia Rugby Men's Sevens Series and an Asia Rugby Women's Sevens Series.


Asia Rugby EXCO member Ada Milby, said at the time: "We felt that as part of the efforts to promote gender equity, it was an easy decision to provide parity in the naming structure for our competitions." You can read more here.
We will keep an eye on developments but this certainly confuses the issue in Asian rugby and the two organisations have tackled the gender issue with two quite contradictory strategies.
We interviewed Ada Milby recently on a range of issues including gender equality and obstacles in Asia and rugby generally. 
---
Trending Now