Hanoi Rugby 10s 2021
Posted On January 18, 2021
---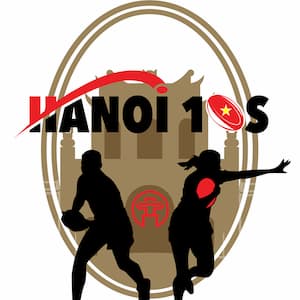 It appears that the Hanoi Rugby 10s is going ahead in 2021, but due to the COVID-19 restrictions, the tournament will feature only teams from Vietnam.
Although there are no updates on the tournament's official social media at the time of writing, ChildFund Pass It Back posted the following this week: "This January marks 3 years since the first-ever Hanoi Rugby 10s international rugby tournament in Vietnam! Did you know that despite the situation preventing international teams from travelling, the tournament will take place in less than 2 weeks in a new home in Hoa Binh, Vietnam under the leadership of the first-ever rugby network in Vietnam – the Hoa Binh Rugby Network, with a full complement of Vietnamese teams!"
Update:
The Hanoi Rugby 10s updated their social media and said: "We're excited to announce that this year the DHL Hanoi 10s will be taking place in Tan Lac District, Hoa Binh province. The team are working hard to prepare the pitch for games happening this Sunday.
The competition will be hosted by Phu Vinh Rugby Club, and they will welcome 20 rugby teams of U16 and U13 boys and girls to compete in contact rugby matches.
Venue: Tan Lac District, Hoa Binh province, Vietnam
Date: January 24 2021
Hoa Binh Rugby Network
The Hoa Binh Rugby Network are a collection of rugby teams started by coaches and players who have come through the Pass It Back rugby development program over recent years.
The network of rugby clubs now represents 7 community rugby clubs in Vietnam. In December 2020, they held their first contact rugby tournament organised by the community rugby network in Vietnam. In total 11 female and 2 male teams participated.
It's unclear if the expatriate teams such as Hanoi Dragons and Saigon Geckos will also attend the rugby tournament.
DHL Vientiane 10s Championship
The DHL Vientiane 10s Championship 2021 in Laos was also given the green light and tens rugby tournament will be held from 30-31 January 2021 with Laos-based teams.
Will there be a Vietnam Rugby Federation?
Currently, rugby in Vietnam is being grown by expatriate clubs and through the development work of ChildFund Pass It Back.
In late 2019, during a trip to Vietnam, the Asia Rugby President, Qais Al Dhalai, met with the Vietnam National Olympic Committee Secretary-General Mr. Manh Van Tran and to talk about the future of Rugby in Vietnam who said they agreed to "the concept to develop the sport in Vietnam with the support and help from Asian Rugby Federation and to support to establish National Federation in the coming time."
There has not been much news on this front since then but the Hoa Binh network of clubs is a positive sign with Vietnamese coaches and players driving the sport.
Vietnam is also due to host the SEA Games in 2021 but it does not seem likely rugby sevens will be included.
Asian Rugby Tournaments 2021
---
Trending Now