Hong Kong Deaf Rugby Team Hopes to Head to 2023 World Deaf Rugby 7s World Cup
---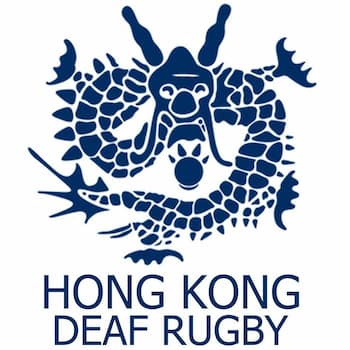 The Hong Kong Deaf Rugby Team players are currently raising funds to head to the 2023 World Deaf Rugby 7s World Cup in Argentina.
Hong Kong Deaf Rugby Team
Rugby For Good has posted online: "We are Hong Kong's Deaf Rugby Team with 22 active senior players, right now we have a dozen players who are keen to take part in this year's Deaf World 7s Tournament, to be held in Cordoba, Argentina in April 2023.
Some of our teammates were fortunate enough to have the opportunity to compete at the first-ever World Deaf Rugby 7s Cup in 2018 in Sydney, and we are seeking your support for a dozen of players to have this opportunity this April."
Deaf athletes in Hong Kong are not eligible for Hong Kong Sports Institute Elite Training Grant for Athletes with Disabilities (ETGD) sponsorships so they have had to fundraise to try and head to the event.
The organisation adds that in Hong Kong:
There are 155,000 hearing-impaired people.
HK has only 7 'official' deaf national sports teams.
The HK Deaf Rugby team added that Deaf Rugby is one of the core programs within the Community Foundation (now Rugby For Good), and a dozen Hong Kong deaf rugby players have an opportunity to experience the Deaf World Cup – "The fundraising campaign aims to raise HK$200,000, but any support is greatly appreciated."
The fundraising for the Hong Kong deaf rugby team ends on Thursday 23rd March 11:59 (HKT).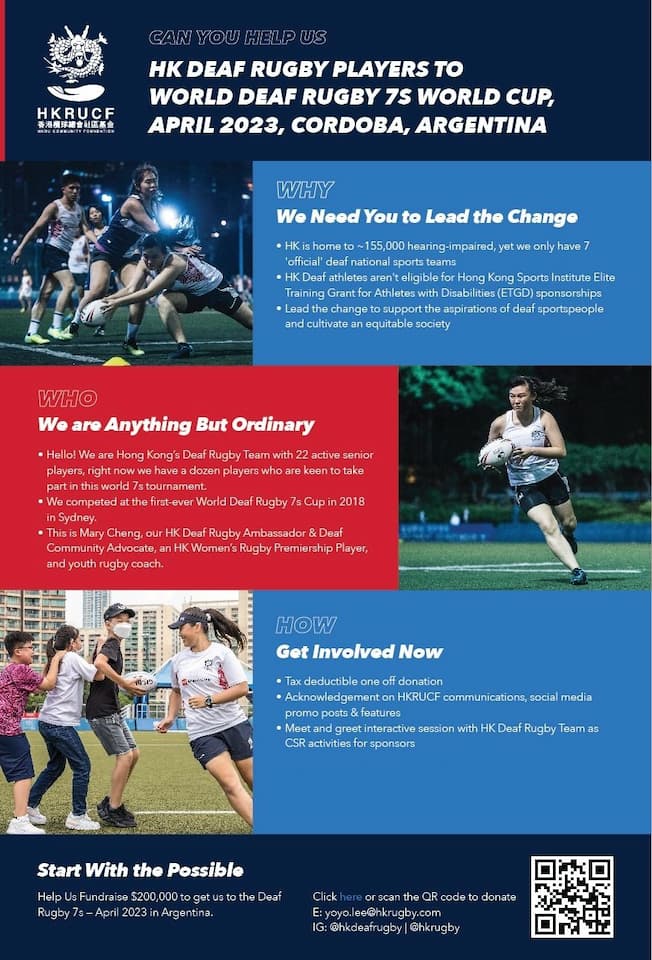 2023 World Deaf Rugby 7s World Cup
World Deaf Rugby are the organiser of the 7s Rugby World Cup held from 5-9 April 2023, in Cordoba, Argentina which is hosted by Union Rugby Sordos Argentina.
The event aims to surpass all previous international Deaf rugby tournaments "in size, quality and diversity."
They are hopeful that as many as 10 Men's Sevens teams and 6 Women's Sevens teams will participate. These include teams from Argentina, Australia, England, Fiji, Ghana, Japan, Kenya, New Zealand, Papua New Guinea, South Africa and Wales.
Women's Barbarians Sevens team which will feature players from Australia, England, Hong Kong, South Africa and possibly Fiji, New Zealand, and the USA.
Former Springbok coach Pieter de Villiers is the South African Deaf Rugby Association (SADRA) Director of Rugby, and even though the SA 7s deaf team is heading to the 2023 World Deaf Rugby 7s World Cup – even due to their lack of funding – he confirmed that he will not travel with the squad.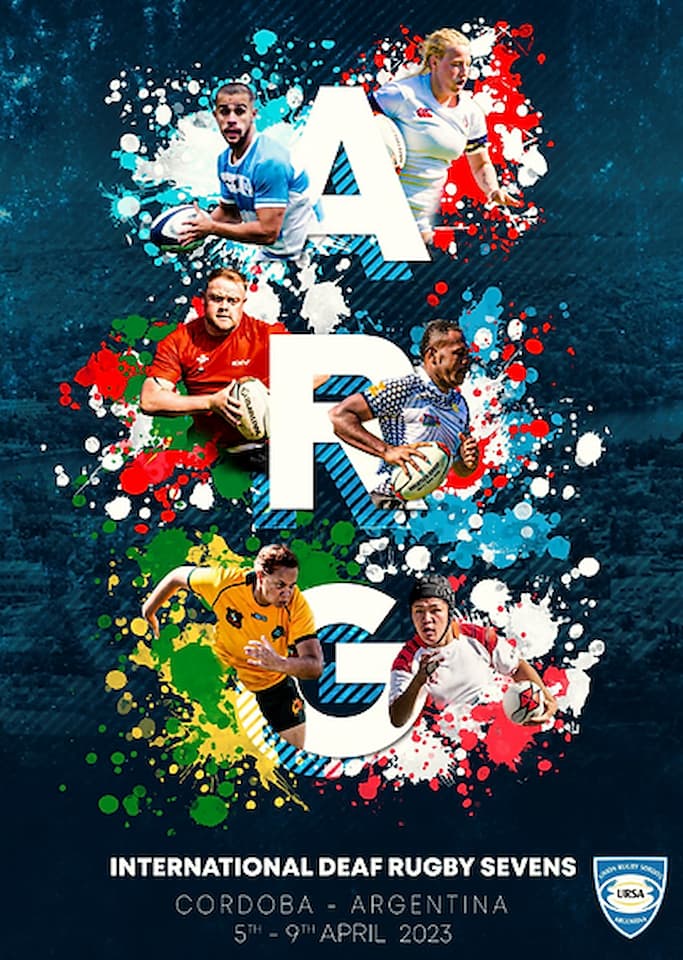 Rugby Sevens 2023 Tournaments
---
Trending Now