Taiyo Seimei Women's Sevens Series 2023 Dates Confirmed
---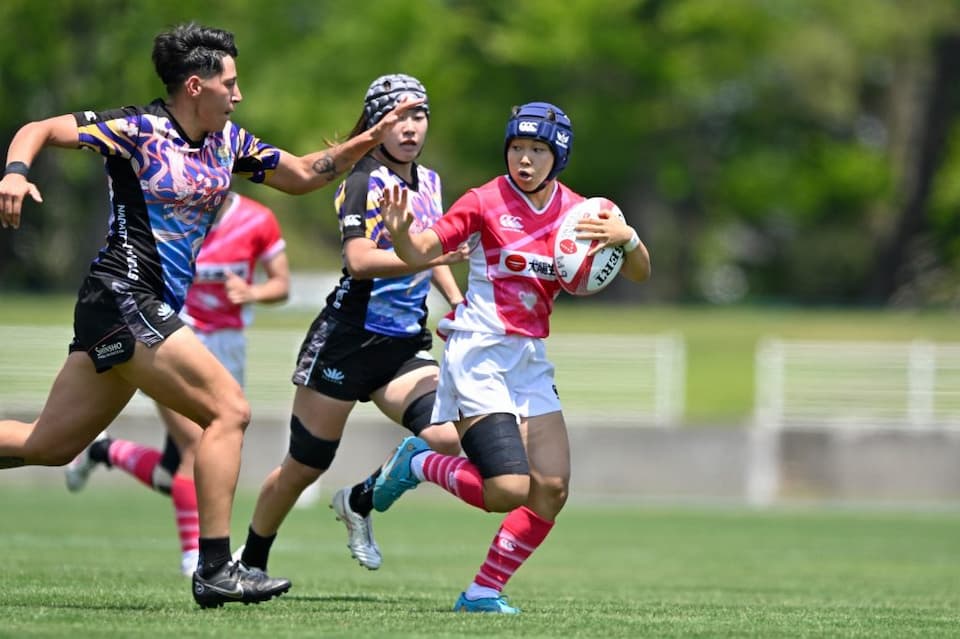 The Japan Rugby Football Union (JRFU) have confirmed the dates and venues for the Taiyo Seimei Women's Sevens Series 2023. 
The sevens rugby series started in 2014 and the Union says "the series has emerged as a key pillar in the development and promotion of women's rugby in Japan."
The JRFU adds that with the growth of women's rugby in Japan since the Series started, the Taiyo Seimei Women's Sevens Series continues to be a "key platform for the game, not only delivering a multi-tournament series that takes place across the country but also providing a major pathway into Japan's elite sevens and fifteens programs."
The Tokyo Sankyu Phoenix Rugby Club are the defending champions and the team boasts a number of Japanese and international Rugby Sevens players, as do the Nagato Blue Angels who were runners-up in 2022.
Tokyo Sankyu Phoenix Rugby Club also head to Hong Kong in March to take part in the inaugural Tradition HKFC 10s Women's tournament.
Taiyo Seimei Women's Sevens Series 2023 Venues & Dates
The 2023 edition of the Sevens rugby Series will include four tournaments played across four separate venues in May, June, and July 2023 with a fourth and final tournament to be played for the first time at the iconic Hanazono Rugby Stadium in Higashi-Osaka.
In total, the sevens rugby series will consist of 12 core teams and four qualifying teams. The qualifying teams will be drawn from the top four placed teams from the 2023 Japan Regional Women's Sevens on March 25 and 26 2023.
Tournament One – Kumagaya
Dates: May 20-21, 2023
Venue: Kumagaya Rugby Stadium
Tournament Two – Tokyo
Dates: June 3-4, 2023
Venue: Chichibunomiya Rugby Stadium, Tokyo
Tournament Three – Suzuka
Dates: June 17-18, 2023
Venue: Mie Kotsu G Sports Forest Suzuka Stadium
Tournament Four – Higashi-Osaka
Dates: July 1-2 2022
Venue: Hanazono Rugby Stadium, Higashi-Osaka
How To Watch The Taiyo Seimei Women's Sevens Series 2023?
The JRFU says all four rounds will be live-streamed on JAPAN RUGBY TV.
2023 Rugby Sevens News
---
- Advertisement -

Trending Now