Hong Kong On the Hunt To Secure 7th Asian U19 Title & Qualify For World Rugby U20 Trophy 2023
Posted On December 12, 2022
---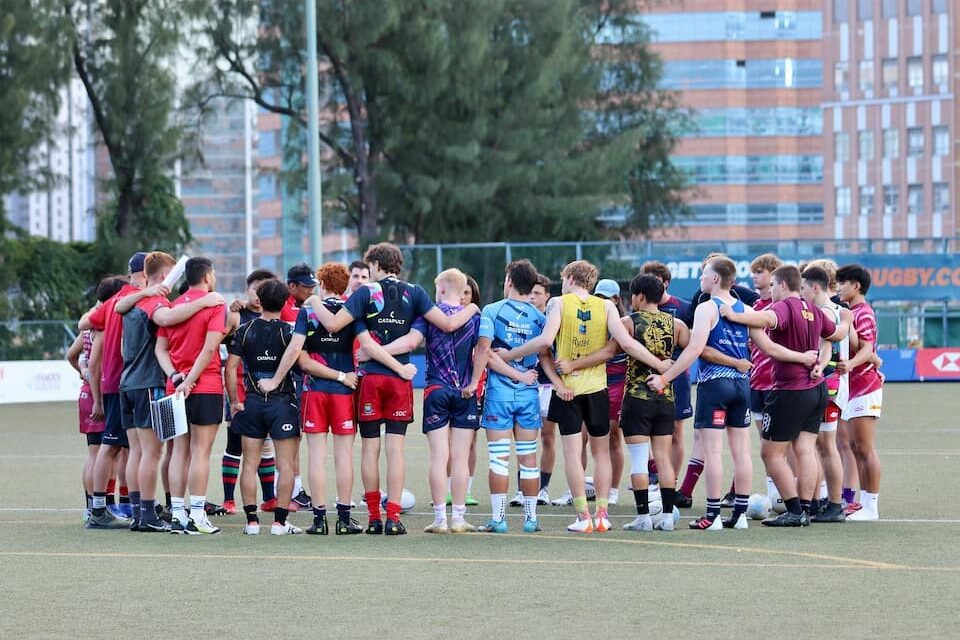 The HKRU Men's U19 team will try and secure a seventh Asian rugby U19s title when they head to Malaysia this week, and in the process would secure a Junior World Rugby Trophy 2023 spot.
South Korea withdrew from the Asia Rugby U19 Mens XV tournament after what HKRU said was a failure for the KRU to "meet eligibility requirements." Hong Kong's U19s previous match was in December 2019 when they retained the title for a sixth straight time, and this week will face Malaysia and potentially Chinese Taipei.
Hong Kong is now confirmed to play Malaysia on 12 December followed by a game against Chinese Taipei on 18 December. Malaysia plays Chinese Taipei midweek on 15th December 2022.
HKRU Men's U19 XV Squad – Asia Rugby U19 XV 2022 Championship
Hong Kong has travelled with 29 players in the squad while six are overseas-based, and four will meet the team in Malaysia. The U19 HKRU side will have a final training session over the weekend before naming a squad for the first match against the hosts.
New U19s coach Logan Asplin, who is the Director of Rugby at Hong Kong Football Club has a decade of top-flight youth coaching experience including coaching New Zealand Harlequins U17s, Chiefs Under 18s, and Waikato Rugby Union age grade sides.
The team's Assistant Coach Tomos Howells, himself a former age-grade Hong Kong rep, was involved with the talent identification. Initially, a group of 86 locally based U19 Boys trialled for the squad, with 20 players based overseas for school.
The Head Coach said: "We identified players through Tomos's experience and familiarity in the youth space, via the Premiership and community clubs here, and through our overseas contacts. Around 18 or 20 overseas students were identified, but I'm sure there are many more out there and that will be a continuous work-on for us going forwards.
"We reviewed footage of the overseas boys and I made contact with a lot of their coaches to determine what level are they playing and how that compares to here. It was a tight timeframe, but we were able to lean on existing Hong Kong rugby IP and I hope we got a lot of that right. From 80 we slimmed down to 40 with over 30 locally-based players in just five weeks. We have had about ten training sessions."
On the squad, he added: "We have playmakers across the backline and athletic forwards that can play in wide channels so we want to move the ball around."
Asplin hoped to give the overseas-based players "every opportunity to come in and train with us on the 11th December" before the final team for the match against Malaysia is made.
"My philosophy is person first and player second. This is a really important transitional age for young men. On tour, you take them out of their comfort zone. They need to organise themselves and connect in one on one meaningful conversations with adult role models and coaches."
I want to learn more about these guys and their situations. As a coaching group, we share a philosophy to allow those conversations to happen and provide them with professional input on what it means off the field, your food choices, your timekeeping, and your accountability. All those skills that transfer well from the game to life."
This tournament still doesn't appear on the Asia Rugby Calendar and but HKRU confirmed the matches will be streamed on the AR Facebook and YoutTube channels..
Hong Kong U19 Squad (Asia Rugby U19 Championship 2022)
Benjamin BANNON; Blake ELLIOT; Callum FITZHENRY; Camill CHEUNG; Richard CHIU Chun-kwai; Cooper WENK: Fergus CONDON; Fin CUNNINGHAM; Fritz MAHN; James-Alexander KEE; Josh BAILEY; Kyran LACY; Luke BANNON; Luke LASKOWSKI; Mak ZIE; Matisse GUILLOT; Maxwell THRELKELD; KOO Minjun; Nicholas STEVENSON; Oscar GREEN; Tanner HOLLAND; Dom HEDLEY; David BENNETT; Dewi SIMONS; Marco CONTI; William BERNEY; Oliver Van HEYNINGEN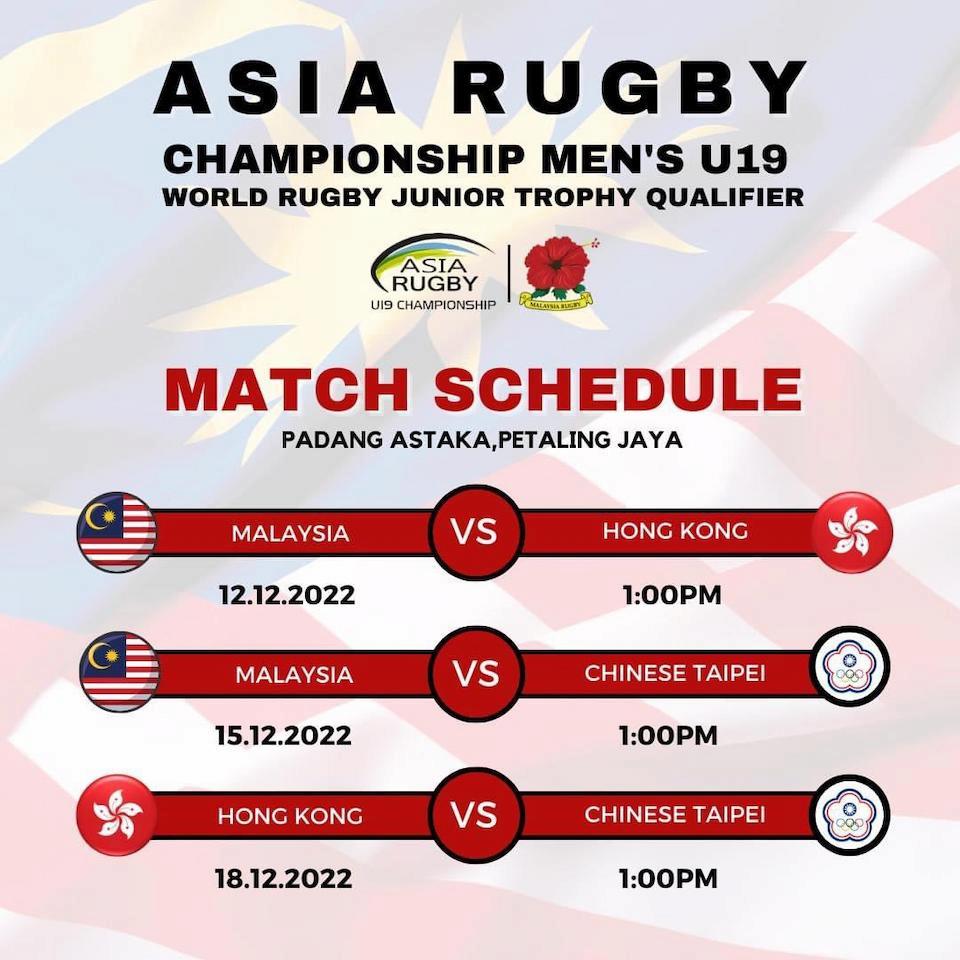 Asian Rugby Tournaments 2022-2023
---
Trending Now