Singapore Rugby Business Council
Posted On September 28, 2020
---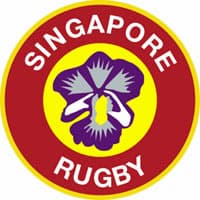 Earlier in 2020, Singapore Rugby announced the formation of the Rugby Business Council (RBC) which intends to support rugby players careers and the SRU fundraising and projects.
The initial announcement in March 2020 of the formation of the RBC claimed that the organisation had already raised (Singapore) $160, 000 in only two meetings.
They had also secured 20 jobs or internships with 10 partners for Singapore's rugby players- these included roles in the medical, fitness, legal, educational, finance and other fields.
What is the Singapore Rugby Business Council?
According to the Singapore Rugby website, the business council has three main objectives:
Assist to prolong the lifespan of our best National Athletes by providing a guarantee of employment post their rugby careers or provide them with flexible employment arrangements to enable them to balance their playing career.
Advise and support the Union at fundraising activities.
Advise and support the Union on special infrastructure projects.
Singapore Rugby Business Council Jobs
In September 2020, the SRU has started post several jobs that are available through the SRU Rugby Business Council website. The jobs are varied and are not rugby-specific.
Singapore Rugby 2020
In 2020, Singapore Rugby has undergone a lot of change. Steven Rodaway was appointed as the new General Manager (GM) of the Singapore Sevens Rugby this year only for the Sevens event to be cancelled in 2020 due to COVID-19.
In addition, towards the end of 2019, Singapore Rugby Union confirmed the appointment of former All Black, Simon Mannix, as the new Head Coach of all the Singapore national rugby teams.
No national rugby team games have taken place in 2020 however after Asia Rugby cancelled the fixtures this year due to the pandemic.
Asian rugby news 2020
---
Trending Now