Hong Kong Scrape Through With Win Over Kenya
Posted On November 20, 2022
---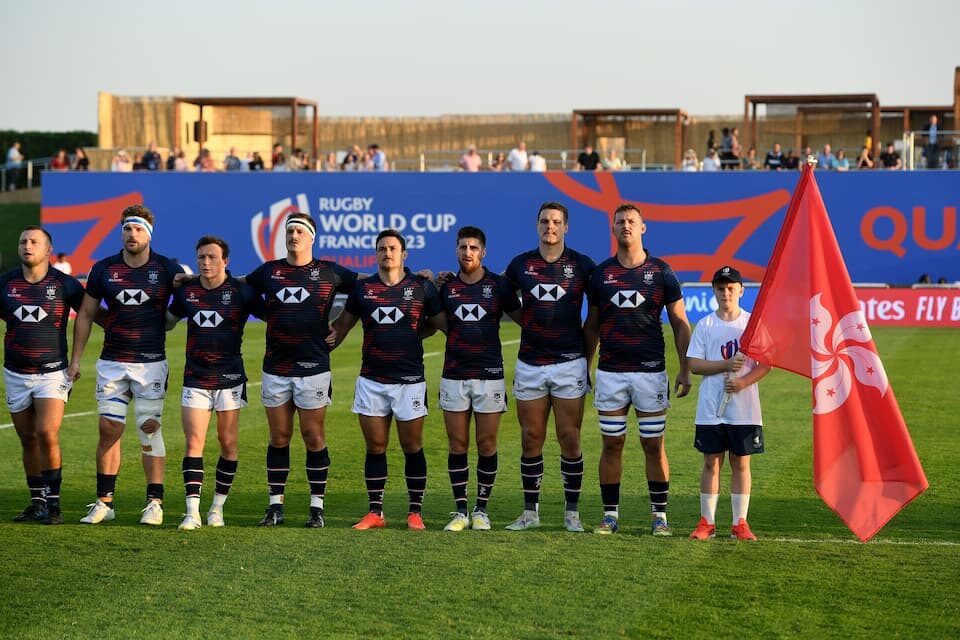 It wasn't pretty but the Hong Kong Men's XV claimed a hard-fought but error-prone 22-18 win over Kenya in Dubai on 18th November and had to overturn a halftime deficit to win ugly.
On the positive side too for the HK team, debutant Jak Lam scored the match-winning try for the Asian side to claim third place in the Final RWC 2023 Qualification Tournament, which was ultimately won by Portugal who drew with the USA but progressed to the RWC based on points difference.
In the matchup on Friday, Hong Kong winger Matthew Worley was sent to the sin-bin early in the first half of the HK vs Simbas match and the side was down to a John Okoth unconverted try before Luke van der Smit crossed in the 18th minute and Gregor McNeish converted to make 7-5 to HK.
Hong Kong nearly had a second try through Worley thought near the 30-minute mark but the TMO intervened to deny what would have been a great try.
Kenya seemed to kick on from that point and Jacob Ojee scored a well-worked try minutes later, converted by Ominde who also added two penalties before the half for the Sibas lead to eight points at the break 7-18, while HK full-back Nathan De Thierry was also shown a yellow card before the break.
Whatever was said at the halftime break seemed to inspire Hong Kong who scored through Sean Taylor's try, converted by McNeish (14-18), which was followed by a yellow card to Kenyan fly-half Ominde.
Darwin Mukidze missed a penalty that would have stretched the Kenyan lead before a third Hong Kong player was sent to the bin (scrum-half Bryn Phillips).
However, HK rallied and replacement hooker Lam scored from a lineout drive on his maiden cap & Hong Kong managed to see out the final nervy minutes when Kenya was pushing for a win, but HK added a penalty via Tommy Hill to claim the victory 22-18.
Post-Match Thoughts- HK Beats Kenya
Hong Kong Head Coach told the SCMP "Winning when not playing well is definitely a positive thing But it's mixed emotions, there's an element of relief. Once again we'll be talking about resilience, coming back after some negative moments, a lot of which was self-inflicted."
Kenya Simbas captain Malcolm Onsandi said "We are disappointed that we didn't grab our maiden victory at the Repechage but it's a game of rugby. I am proud of the boys just seeing how the development of this young side has turned out. I am particularly happy for their resilience, having faced trying moments."
Hong Kong Captain Josh Hrstich added on the team's performance that it was "ordinary but you take the wins when you play games like that. To graft out a win against a tough Kenyan side who fought tooth and nail for everything – they are a quality side and they should be really proud of their effort.'
Rugby Tournaments and News 2022
---
Trending Now