Hong Kong RWC 2023 Dream Is Over
Posted On November 14, 2022
---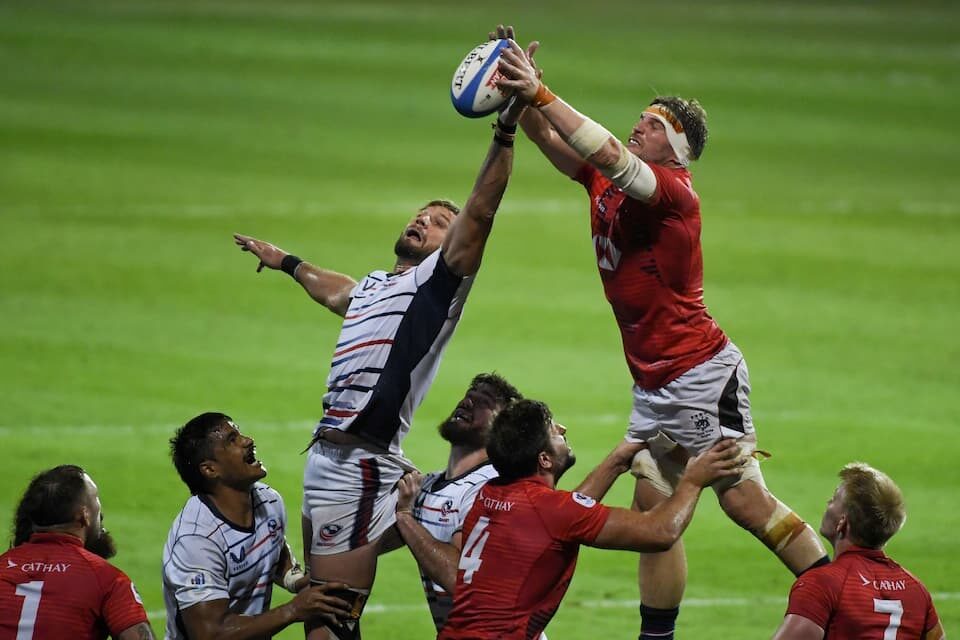 The Hong Kong men's XV dream for the RWC 2023 is over following the 49-7 loss on Saturday to the USA in Dubai. The result and the earlier Portuguese thumping win over Kenya mean that the final-round matchup between the USA Eagles and Portugal will determine who secures the last spot at RWC 2023.
Feature photo by Martin Dokoupil – World Rugby/World Rugby via Getty Images
The odds were always stacked against HKRU Head Coach Lewis Evans and his wider squad in Dubai but they went into the two matches with an unnerving belief that they could still deliver. Although the results and subsequent injuries didn't go their way, they still have one final match against Kenya on Friday 18th November to walk away with a victory under their collective belts.
At the end of the day Portugal (Os Lobos) and the USA, who were both higher ranked and favoured to progress, were simply too strong around the park in the matches and they both have endured a far less tumultuous time than Hong Kon during recent years, as well as having had regular domestic rugby seasons and international competitions.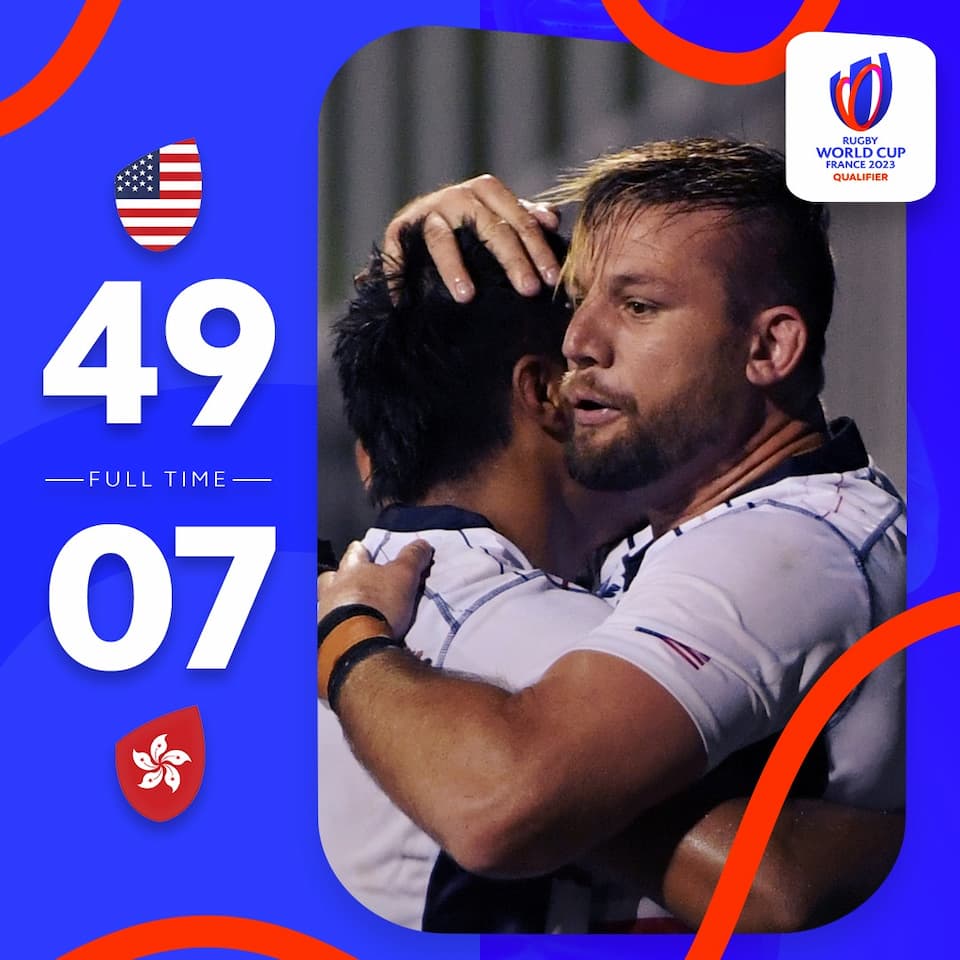 Hong Kong has had one international match against South Korea, one against Tonga, and two fixtures this far at the 2023 RWC Final Qualification Tournament.
There is no denying that to a person, the HK XVs team stood up and never gave any excuses, fronting up to a pacy and skilled Portugal side last week and this past Saturday facing the physicality of the USA Eagles who are led by a trio of experiences international coaches.
The USA ultimately were too physical and had some excellent backs who could exploit the space as bodies started to tire but Hong Kong will also regret perhaps not paying to their full potential in either match.
Hong Kong captain Josh Hrstich said after the match (see the video above) that he felt Hong Kong were closer to the USA than the scoreboard reflected. "They showed us what test matches are all about. They controlled the set piece and territory and locked us away in our 22(m). We were dug in there for too long and they punished us".
He is hungry for a win against Kenya next week and thanked everyone for the support in the crowd and at home.
He also told the SCMP "When you're struggling with your set-piece, and [losing] the territory battle and possession, it's going to be hard to get anything going.
It's definitely up there as one of the toughest games I've ever played, physically, when you're compounding being trapped in your 22, big bodies coming wave after wave. We didn't shirk, or not get in front of them, but they just stacked players up and showed us what Test footy is all about."
The USA points came from two tries to wing Nate Augspurger, as well as tries from Jamason Fa'anana-Schultz, Kapeli Pifeleti, Cam Dolan, Mitch Wilson and Moni Tonga'uiha. AJ MacGinty added 12 points from the boot.
USA player Cam Dolan was the "Player of the Match" and talked about the importance for the USA to try and qualify especially with his country hosting the RWC in 2031 and 2033.
For Hong Kong, their points came from a lovely Matt Worley try which was converted by Nik Cumming – who will remember his first international points on his debut at the Emirates Stadium.
Portugal leads the standings on points difference but whoever wins the meeting between the two sides next Friday will secure the 20th spot to RWC 2023 in Pool C.
Hong Kong and Kenya play for third place at The Sevens Stadium on Friday 18th November 2022.
RWC 2023 News
---
- Advertisement -

Trending Now