Asia Rugby Division 3 South 2022 Set for Kolkata
Posted On November 16, 2022
---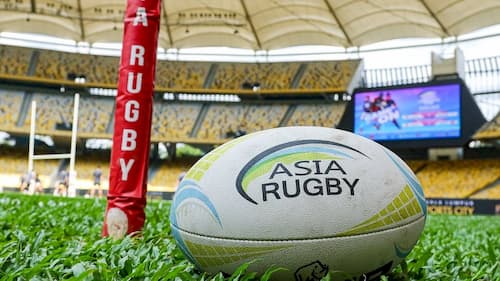 The three nations confirmed for the Men's Asia Rugby Division 3 South 2022 are the hosts India, Bangladesh, and Nepal. The tournament takes place from 19-25 November in Kolkata.
*Updated 17th November 2022 with more details confirmed.
Asia Rugby Division 3 South 2022 Match Schedule
The three nations will compete in a round-robin set of XVs matches which means some of the national teams will play two international test matches in the space of four days for the Asia Rugby-sanctioned tournament.
Despite the tournament getting underway in three days' time, at the time of publishing, none of the Asian Rugby unions has posted any information about their squads or preparation. (This has since been slightly updated)
India will be the favourites considering they are at home and have the most resources developing their rugby compared to the other nations involved.
India is currently ranked #85 on the World Rugby rankings and neither Bangladesh nor Nepal features on the list.
The Bangladesh Rugby Federation Union and Nepal Rugby Association played each other in the 2022 "International Rugby Series" in June  – these were the first international matches by the two unions. The hosts won in Dhaka with victories in the sevens and XVs rugby matches.
All of the matches take place at the Rabindra Sarobar Stadium.
Nepal Squad Asia Rugby Division 3 South 2022
The Nepal team is coached by Tanka Raj Giri and the squad was announced by their Union.
BIBESH BASHU
KSHITIZ KARKI
BIKASH RANA MAGAR
SUJAN KUMAL
RAMIT BAHADUR MAL
SHER BAHADUR OLI
MILAN THAPA
SHREERAM SHRESTHA
BIRAT SHRESTHA
BIKRAM PURI
SURAJ RANA
NIROJ KARKI
KAPIL SAPKOTA
HUTRAJ PRADHAN
SUROJ CHAUDHARY
ANIL MAJHI
SEWAK KUNWAR
ANURAJ LAMICHHANE
BIKRAM BHARATI
BIRAT JUNG AIDI
BHESH RAJ BASTOLA
BISHAL BADU
AMAR SHRESTHA
YADU ADHIKARI
SUMAN CHAULAGAIN
PARSHARAM RAI
India Squad Asia Rugby Division 3 South 2022
Image Credit: Rugby India
Image Credit: Rugby India
How to watch the Asia Rugby Division 3 South
Rugby India confirmed that all of the matches will be shown live on the Rugby India Facebook & YouTube pages.
If any more news from the unions or Asia Rugby is released, we will update the information accordingly.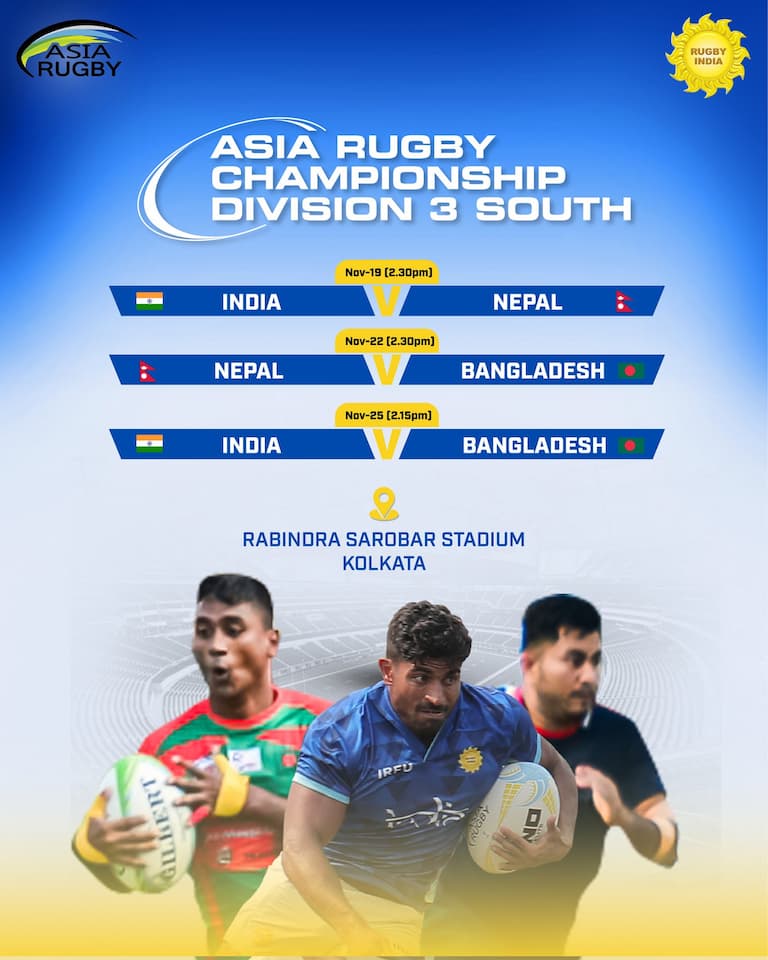 Asia Rugby News 2022
---
- Advertisement -

Trending Now