Hong Kong women beat the Dutch on tour
Posted On November 27, 2019
---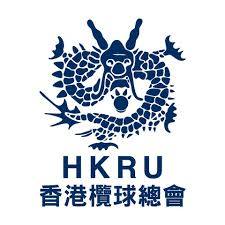 The Hong Kong women national 15s team won the opening game of their two-test match series in Holland, beating the Dutch ladies 14-12 on Tuesday night.
Hong Kong women build experience
The HK ladies have taken a number of uncapped players on tour; ten in total. Hana Lane, Hebe Talas, Maelle Picut, Suzanne Sittko, Roshini Turner, Au King-to, Jasmine Fung Hoi-ching and Lara Schats are all set to earn their first caps for Hong Kong on tour, as are two senior sevens squad members in Vivian Poon Hoi-yan and Chloe Chan.
Four more players in the squad only gained their first caps in 2018. Eight of the new caps played in the win in the first test match against the Netherlands.
Try scorers for Hong Kong (one in each half) were Nga Wun Lau and Ka Shun Lee with Aileen Ryan and Lara Schats converting. HK led at half time 7-0 and the Dutch missed one conversion from their two-second half tries to just fall short of a draw.
Prior to the tour in Holland, the women's squad spent time in camp in Scotland which included a closed-door training match with a Scottish Select team and joint training with the Scottish national team.
Rugby World Cup 2021 Qualification
The tour to the Netherlands is enabling the national coach and Head of Women's Rugby Performance at the HKRU Jo Hull, to build momentum and test players before the pivotal RWC 2021 qualification tournament in March 2020.
Hull said "It is quite a new combination for this squad with some exciting young players coming through, but this is a group that we have been working with over the last couple of years and now they are getting an opportunity to
earn first caps and show what they can do at the international level."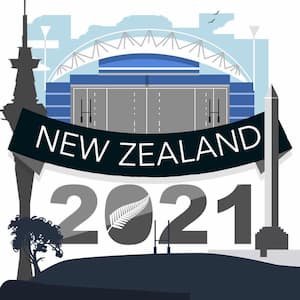 The Asia Rugby Women's Championship next year will also double up as the Asian qualifier with the winner between Japan, Kazakhstan and Hong Kong gaining a slot at the 2021 Rugby World Cup in New Zealand.
The runners-up will still have a chance to qualify via the international repechage tournament to be played at a later date.
Hull added "This is the group we want to bring to the Rugby World Cup in 2021 and 2025, and we need to make sure we are ready now. We are focused heavily on building our strength in depth and that includes our
management teams as well."
The second and final test match will be played this Saturday, 30th November 2019.
Second test match
30th November: Netherlands vs Hong Kong (Amsterdam, Holland)
Hong Kong Rugby disappointments
HKRU (Hong Kong Rugby Union) have suffered some serious disappointments and heartache in recent times with their 15s and 7s national teams.
The Men's 7s team lost to Ireland in the final of the qualifying portion of the 2019 World Series, while their men's 15s side lost in a final repechage against Canada and failed to qualify for the 2019 Rugby World Cup in Japan. This month the national 7s team also failed to gain direct qualification to the 2020 Olympics 7s, losing to Korea in the final.
The women's sevens team lost to China recently in their Asia Rugby qualifying tournament for the Olympics too.
Both national 7s teams will get one last shot to qualify for Tokyo next year in a repechage.
Other reads on Rugby in Asia
---
Trending Now