Korean men clinch Olympic sevens 2020 rugby spot
Posted On November 25, 2019
---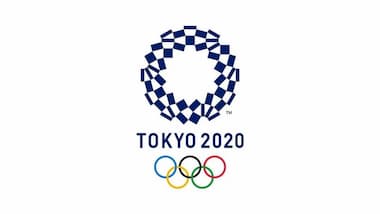 The Korean men's rugby sevens team took full advantage of playing the Asia Rugby Sevens Olympic qualifiers at home and beat Hong Kong in the final in a shock win to qualify for the Tokyo 2020 Olympics.
Asia Rugby Men's 7s Olympic Qualifiers results
Korea had a horrendous Asia Rugby Sevens campaign and looked a different team in Incheon, but the final was a nail biter as they took full advantage of HK inability to put the game away by scoring in extra time to win 12-7.
Hong Kong had not conceded a point going into the Cup final, beating the Philippines in their semifinal 26-0.
Seongmin Jang from Korea scored the winning try which started some emotional celebrations from the Korean players, staff and fans. Korean captain Park Wanyong said, "The last try was amazing, it means so much to us…We give the fans an Olympic opportunity and this is for the fans." Korea had also surprised China in their Cup semifinal winning by the same score, 12-7.
Korea will join the Japan as the Asian qualified men's teams. Nine teams in total were in action with Chinese Taipei not making the quarterfinals. See all results on the Asia Rugby website.
Final: Korea 12-7 Hong Kong
Third-place play-off: China 19-14 Philippines
Semifinal
Korea 12-7 China
Philippines: 0-26 Hong Kong
Quarterfinals
Korea 32-7 Malaysia
China 50-5 Singapore
Sri Lanka 17-24 Philippines
Hong Kong 38-0 Afghanistan
Plate final
Plate semifinals
Malaysia 21-7 Singapore
Sri Lanka 40-0 Afghanistan
7th/8th play-off: Singapore 33-7 Afghanistan
International Repechage Tournament 2020: Olympic Qualifier
Hong Kong, although bitterly disappointed, will still have one more chance to qualify, by paying at the June 2020 international repechage tournament in Biarritz, France. This will be a tougher hurdle than the one they failed to overcome at the Namdong Asiad Rugby Stadium in Incheon.
There will be 12 teams at the repechage sevens tournament who will be competing for the final Olympic spot. Some of the teams set to partake will include core teams on the HSBC World Rugby Sevens who missed out on qualifying in their region. Hong Kong advanced to the same stage in 2016, but failed to qualify then.
Hong Kong coach Paul John said afterwards "Momentum shifted a hell of a lot in that game, but we had enough chances to win. We had chances to score right through the end. The guys were working their socks off, but we could not get the ball away from the Korea ruck really……"There is still an opportunity, but it is a lot more difficult, because of the calibre of the teams there. We knew this was our best route and things will have to go well for us at the repechage, but it feels a long way off at this moment."
The Chinese men claimed bronze and will also enter the repechage tournament. From the ladies sides, Kazakhstan and Hong Kong women will also compete in France in June for a chance to qualify.
The Hong Kong men will also be competing at the HSBC World Rugby Seven Series Qualifier in South America in February 2020.
Who has qualified for Tokyo 2020 Rugby sevens?
Following the regional qualifying process for Tokyo 2020, 3 spots remain. There is one left in the men's competition, and 2 in the women's.
MEN: Argentina, Australia, Canada, Fiji, Great Britain, Japan, Kenya, New Zealand, South Africa, USA, Korea.
WOMEN: Australia, Brazil, Canada, China, Fiji, Great Britain, Japan, Kenya, New Zealand, USA,
Find out about more 7s rugby tournaments:
---
Trending Now