Asia Rugby votes in new EXCO
Posted On November 21, 2019
---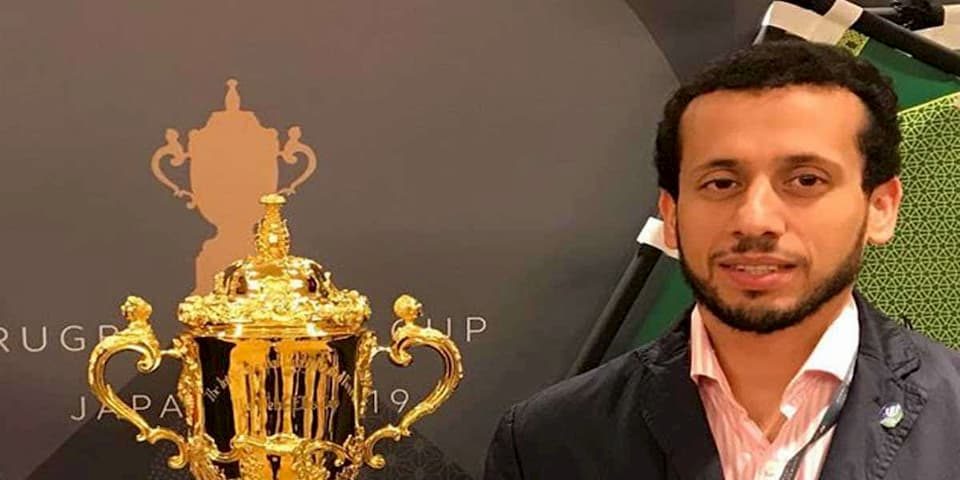 Asia Rugby, who are the governing body under World Rugby for Asia, have voted in their new Executive Committee (EXCO) at a meeting in Bali this past weekend. The new President of Asia Rugby is UAE's Qais Al-Dhalai who takes over from Aga Hussain.
We also look at the challenges facing the growth of rugby in Asia and the positive steps Asia Rugby has taken.
(Feature Photo Credit: Asia Rugby)
Who is on the Asia Rugby EXCO 2020?
There are 12 members on the Asia Rugby Executive Committee who were elected at the EXCO and Council meeting in Bali from 16-17 November 2019. All of Asia Rugby's Members had an opportunity to vote.
President: Qais Al-Dhalai * (UAE)
Vice Presidents: Fawzi Khawaja * (Pakistan) and Velayuthan Tan * (Malaysia)
Hon Treasurer: Mike Haynes * (Hong Kong)
World Rugby Council Members: Terence Khoo * (Singapore ) and Ada Milby (Philippines)
Members: Natapol Hemyoo (Thailand), Makoto Nishiki (Japan), Kakhramon Djalilov (Uzbekistan ), Herman Huang (Chinese Taipei), Gondo Radityo Gambiro * (Indonesia), Tanka Lal Ghising * (Nepal)
Newly elected *
What does the new Asia Rugby president want?
Qais Al Dhalai wants the sport of rugby in Asia to grow and told Sport360 "I look forward to continuing the good work and seeing rugby in Asia flourish, after a successful World Cup….Next year is the Olympics in Tokyo and rugby is a core sport."
One of the key aims of Al Dhala is to promote rugby in the region via better access to televised or streamed rugby matches as well as pushing for two Asian nations to be guaranteed spots at the Rugby World Cup in France in 2023.
Singapore Rugby said via their FB page on the appointment of Terence Khoo being a World Rugby Council Member "The Singapore Rugby Union (SRU) is honoured that their president, Terence Khoo, has been appointed as World Rugby Representative for Asia Rugby…. As Asia Rugby's representative, Terence will be lobbying and voting on behalf of Asia Rugby. This is a giant step for Singapore rugby, as Terence is the first Singaporean to be appointed on World Rugby's council."
What issues does Asia Rugby face?
(These are the views of the editorial team at RugbyAsia247).
From a media perspective, the Asia Rugby tournaments need to better organised in terms of confirming teams participating, dates and venues as well as access to information in advance.
The structure of the XVs rugby format at a national level is also very confusing for rugby fans to follow in terms of the divisions and the promotion-relegation structures. Although the sevens rugby competitions are more clear and easier to understand, tournaments at an age-grade level still get chopped and changed with little notice or explanation. Transparency is key to growing the game.
The development of the game has gained a lot of attention through the Rugby World Cup, but the several programs in place throughout Asia need to deliver actual players through to an adult level too. Individual countries and federations in Asia all struggle with their own issues, but finance is certainly the most key.
The professionalism within the Union or Federation structures needs to be drastically improved. Full-time employees with the right credentials are needed to administer the game throughout Asia and help it grow. This also means better training and mentoring.
Finally, the elephant in the room, the accusations of nepotism, corruption and financial mismanagement have ringed through parts of the regions for years. Without these being stamped out and individuals and Unions found guilty not being duly punished, there is little optimism for real development or growth.
What positives are there?
There are an incredible number of passionate and positive people working in rugby in Asia, some paid and some voluntary, who are having a huge impact on the game's growth.
The streaming of tournaments in the region has improved and become more frequent and allows rugby fans in Asia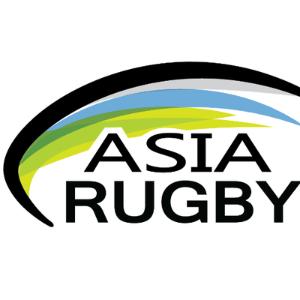 to watch their national and club level teams play. There are a huge number of youths, social, professional and national rugby tournaments in Asia. There also seem to be better media coverage and social media awareness of rugby.
Women and girls are playing more, and the growing number is a shining beacon for Asia Rugby. Although not all federations have brought parity in growing the game for men and women at a national level there is clear progress.
Japan's successful Rugby World Cup in 2019 should be a prime opportunity for Asia Rugby to further grow and develop rugby, with meaningful results and a profound legacy. Although there were missed opportunities in the build-up to the RWC, now is the best time to take advantage of the positivity surrounding the game.
Find out more about Asian rugby
---
Trending Now