How Is Asian Rugby Celebrating IWD 2023?
---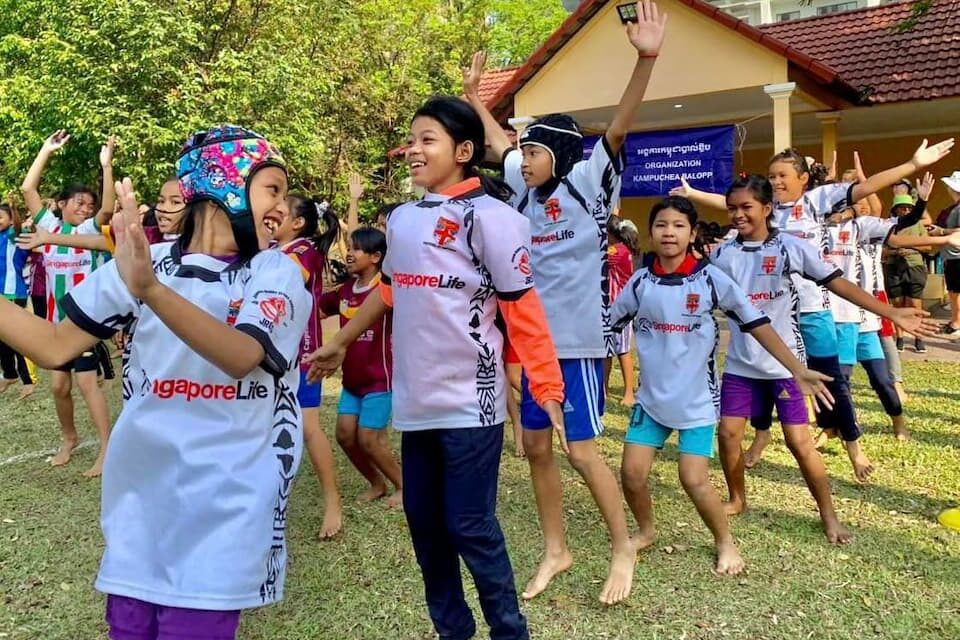 IWD (International Women's Day) 2023 is celebrated this week, and we look at just some of the events happening across Asian rugby and in the global game to celebrate IWD 2023 on March 11th.
Feature Photo Credit: Kampuchea Balopp in Cambodia.
Singapore Rugby – IWD 2023
The Singapore Rugby Union (SRU) is hosting a women's rugby tournament to celebrate IWD 2023.
On March 11 2023 at Yio Chu Kang Stadium they will hold an International Women's Day Rugby Festival with local  Women's Clubs offering rugby skills and tag rugby for beginners in a coaching workshop from 11am to 12:30pm.
This is followed by a Tag Carnival. The SRU said "This is your chance to snap a shot with national legends, current trailblazers, and other inspirational women from the game in Singapore. So come on down and have fun under the sun! See you there!"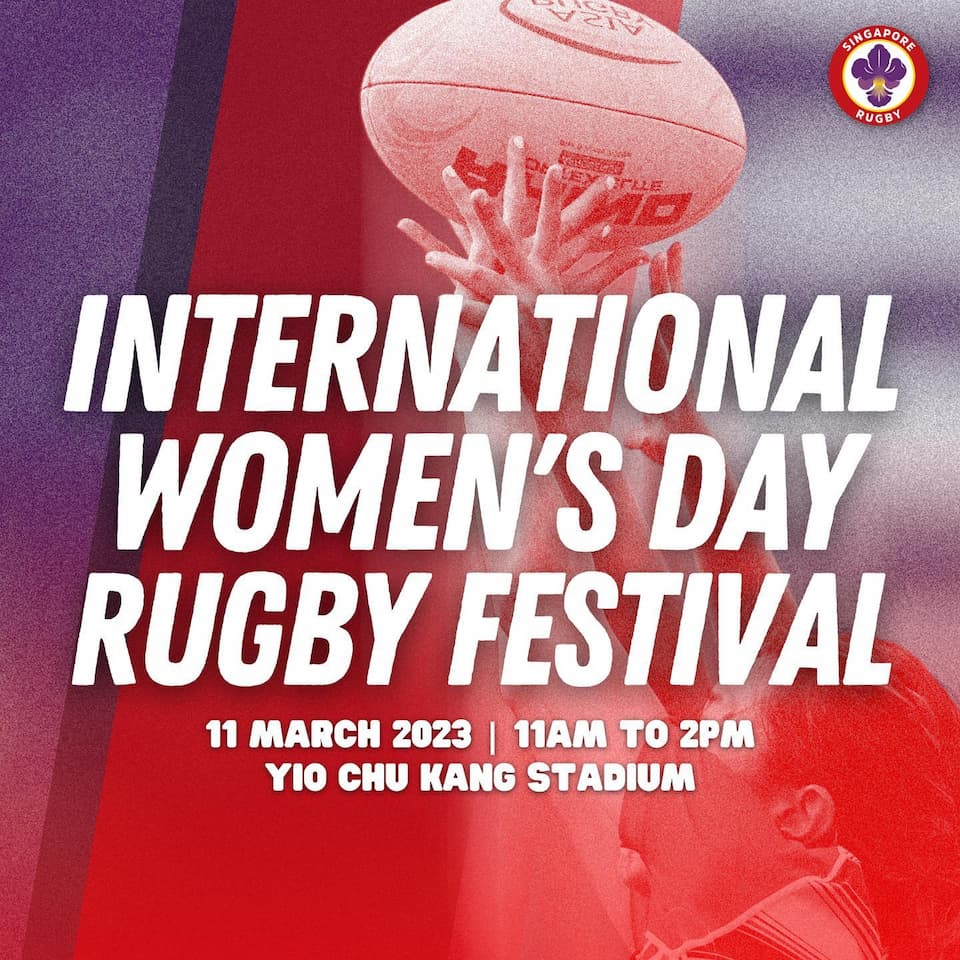 Philippines Rugby – IWD 2023
The PRFU said online "Imagine a gender-equal world. A world free of bias, stereotypes, and discrimination. A world that's diverse, equitable, and inclusive. A world where difference is valued and celebrated. Together we can forge women's equality. Collectively we can all #EmbraceEquity.
Join Philippine Rugby in celebrating International Women's Month!"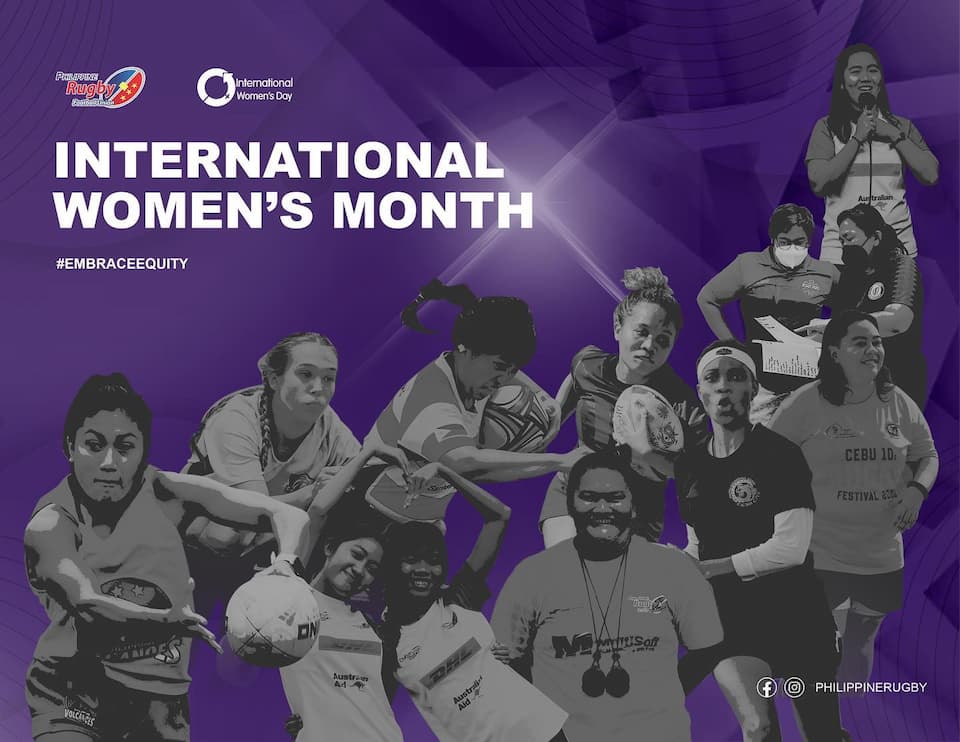 ChildFund Rugby – No Ordinary Women
ChildFund Rugby, which operates rugby and educational development programs throughout the Asia-Pacific, as well as in Africa and the USA, announced its campaign for IWD 2023.
They said: "As we count down to International Womens Day, we celebrate women who continue to empower others by going beyond expectations and making an impact in their communities through sport. They are #NoOrdinaryWomen."
Across the
ChildFund Rugby programmes
"
Over half of all ChildFund Rugby participants at all levels are female
and the ChildFund Rugby environment is built to challenge negative gender stereotypes and to create positive male and female role models."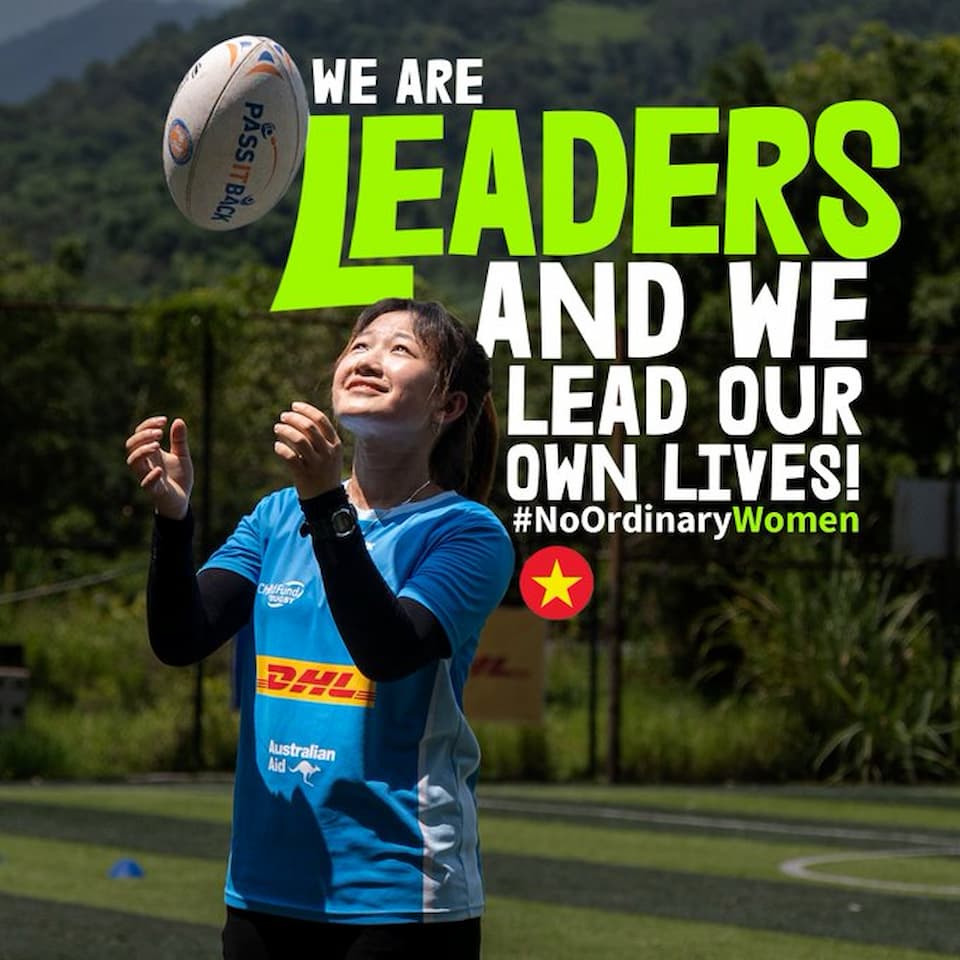 Globally Promoting Women's Rugby 2023
NZRU – Women's Growth in Rugby Due to RWC 2021
Although not in Asia, New Zealand Rugby has said their projections indicate the potential for a "40% increase in women's rugby participation from 2022, which would see over 35,000 women and girls playing club and school rugby this season.
NZR Chair Dame Patsy Reddy said ""It's vital that rugby is visible to women and girls and for them to see the many ways they can be involved in the game. We know that the success of the Black Ferns continues to be felt and it's wonderful to hear about new teams and clubs starting all over the country."
Sport New Zealand, NZR, & Provincial Unions will deliver girls' rugby activator programmes focused on providing fun and informal rugby opportunities to sample the game. The activator programmes are expected to increase by 75% this season, from 85,000 engagements in 2022 to 150,000 in 2023.
The NZR is also due to launch the NZ Women & Girls in Rugby Strategy, as well as a separate NZR Women and Girls Action Plan in the coming months with a new campaign launched.
The Black Ferns won the RWC 2021 (played in 2022) beating England 34-31 in Auckland.
URC Women's Leadership Academy
The BKT United Rugby Championship launched their Women's Leadership Academy "to encourage greater female representation in the sports workplace …. which gives women an opportunity to interact with and learn from some of the best in sport, identify new career opportunities within the industry, and tap into a global network of women in the business of sport".
Women between the ages of 18-26 will be able to apply for entrance to the academy.
The final selection process will identify 25 successful candidates.
Exposed to the fields of Broadcasting, Sponsorship, Marketing and Communications, Digital Content, Technology and other sectors within the sports industry.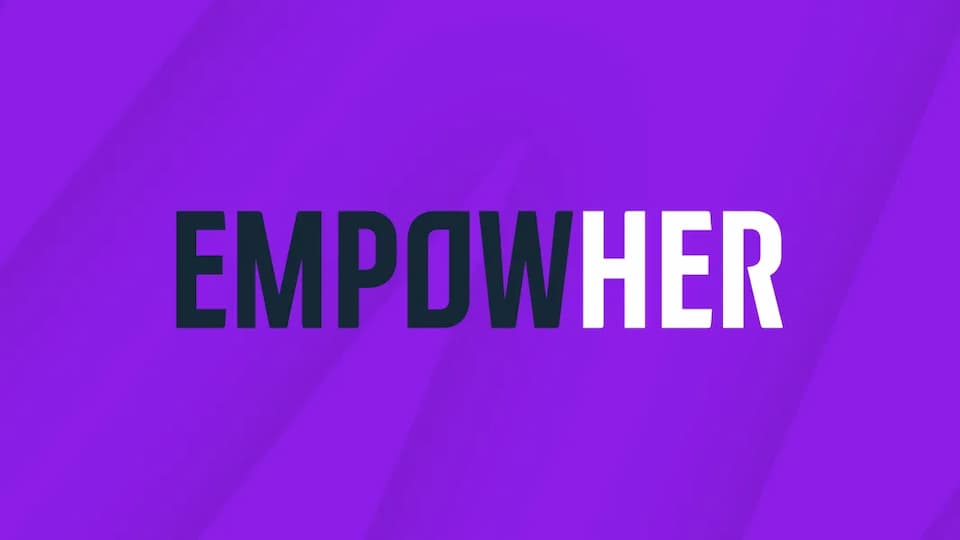 Other Stories
Rugby365 ran an article in March 2023 outlining the development of the professional women's rugby game and the team's packages for national team pro players.
Pending a final decision, it's looking increasingly likely that the first female British and Irish Lions tour is set to be go-ahead after the conclusion of a two-year feasibility study.
You can read more about how International Women's Day was celebrated across Asian rugby in 2022 here.
We also suggest you follow ScrumQueens who cover the women's game globally with some excellent information and news.
With International Women's Day this week – please get in touch and let us know what your rugby club/union/league in Asia doing to celebrate IWD 2023.
Women's Rugby Tournaments 2023
---
Trending Now