Tradition HKFC 10s 2023 Teams Announced
---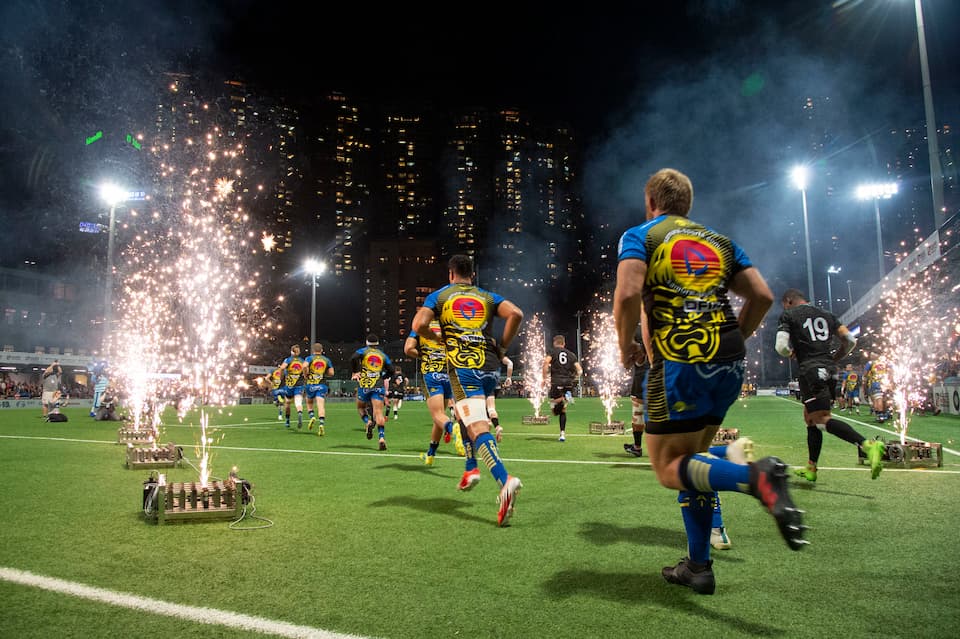 With the teams starting to get announced for the Tradition HKFC 10s 2023, there is a growing buzz of excitement for the Hong Kong Sevens week, with a number of former rugby stars confirmed as coaches, and the initial women's sides for the inaugural Women's competition also showcased.
Updated March 27 2023
The Tradition HKFC 10s rugby tournament, which takes place at Hong Kong Football Club from 29-30 March 2023 has confirmed a number of leading men's teams with 12 competing for the coveted title. All five women's teams have been announced too.
The 2023 Tradition HKFC 10s marks the 35th edition of Hong Kong Football Club's flagship rugby event, which is one of the world's leading invitational rugby tens tournaments. The event was inaugurated in 1986 to celebrate Hong Kong Football Club's centenary.
HKFC Chairman, Neil Jensen, said "First of all, it's a relief. It's a delight. There's been an immense number of challenges and false dawns over the past few years. It's been the same for everybody, but we had to make this happen. If we hadn't, we might have lost the tournament for good and with it, 35 years of history.
We've had some huge challenges, with a new committee, with funding and so on but on Thursday, when this stadium's full it will be one of those 'wow' moments and of course it's a no-brainer to stage it. But to get everyone energised again has been the challenge. It's great to get it back, not just for the club, not just for rugby, but for the whole of Hong Kong. For people visiting for the Sevens, it just makes the week."
Over previous years, the Tradition HKFC 10s has attracted some of rugby's top players, including seven All Blacks who won the 2015 Rugby World Cup (Conrad Smith, Jerome Kaino (both 2003), Ben Smith, Charlie Faumuina (both 2008), Beauden Barrett, Sam Cane (both 2010) and Nehe Milner-Skudder (2013).)
Other stars include Australian Wendell Sailor (2017-18), former France World Cup player Damien Traille (2018),  Fijian Sevens stars including Isake Katonibau ( who won the Hong Kong Sevens a historic four times in a row from 2015-2018), and Apisai Domolailai, a 2016 Olympic gold medallist.
Rochelle 'Rocky' Clark, who with 137 national appearances is one the most capped 'Red Roses' (England Rugby) players of all time, is in Hong Kong as both coach of RKS Legal Samurai and Official Tournament Ambassador. She said "I'm absolutely delighted to be here. This is the first women's tournament which is huge for the women's game and just to be able to represent Samurai as a coach and put the boots on as well is a huge honour. It's going to be a brilliant week, making lots of memories, but I'm very proud to be one of the first women to play in the tournament.
The team's shaping up really nicely. There are a lot of youngsters with a lot of speed. I'm struggling to keep up! There's so much talent out there, they're a really good bunch. They're pretty electric in training and can't wait to see them in competition. It's looking good."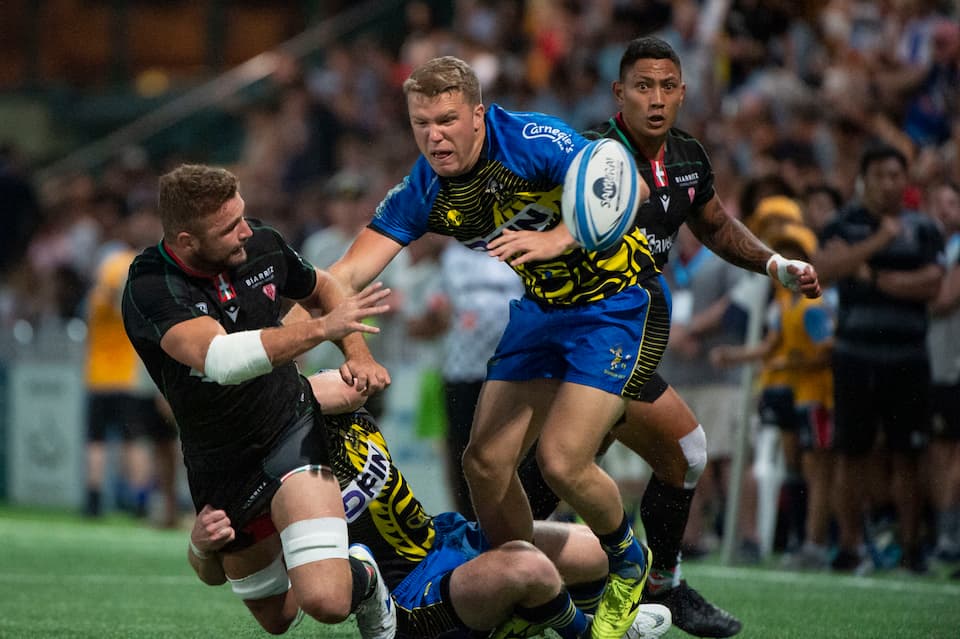 Tradition HKFC 10s 2023 – Men's Teams
The Men's competition in 2023 boasts a very competitive field with the return of some well-known invitational sides.
These include Tradition YCAC from Japan, A-Trade Overseas Old Boys and the East Africa RFC. Hosts HKFC Natixis Club will be among the favourites of the Hong Kong-based clubs which also include tournament veterans, Taikoo Place Scottish Exiles and IMPACTHK HKU Sandy Bay.
Runners-up in the 2019 final, the Samurai RFC Warriors will be strong contenders in 2023 and their star-studded line-up includes former internationals Nick Easter (England) and Kevin Maggs (Ireland), as well as South African RWC winner Victor Matfield.
Nick Easter said "From the perspective of a 15s coach, you see more of a player in tens than you do in sevens. More collisions, the breakdown is hotly contested and there's the set-piece part as well. But you've got to make decisions and execute well, both defensively and attack. It's a great opportunity to showcase people's talent. You're always involved in the game. There's no hiding place in tens rugby so the guys need to step up and show what they've got from an attitude point of view."
Former Hong Kong Rugby national team Head Coach, Dai Rees, returns with a Welsh touring side bowers.law Crawshays which is celebrating its centenary year.
There are new teams to the HK Tens too with Paris-based Natixis Seventise and London's Ashbury Tropics confirmed.
Pool A
Samurai RFC Warriors
China Five Stars
A-Trade Overseas Old Boys
Shanghai Rugby Football Club
Pool B
Tradition YCAC
bowers.law Crawshays
East Africa RFC
IMPACT HK HKU Sandy Bay
Pool C
HKFC Natixis Club
Taikoo Place Scottish Exiles
Ashbury Tropics
Seventise Rugby
The Legends match is due to take place on Wednesday at 5PM.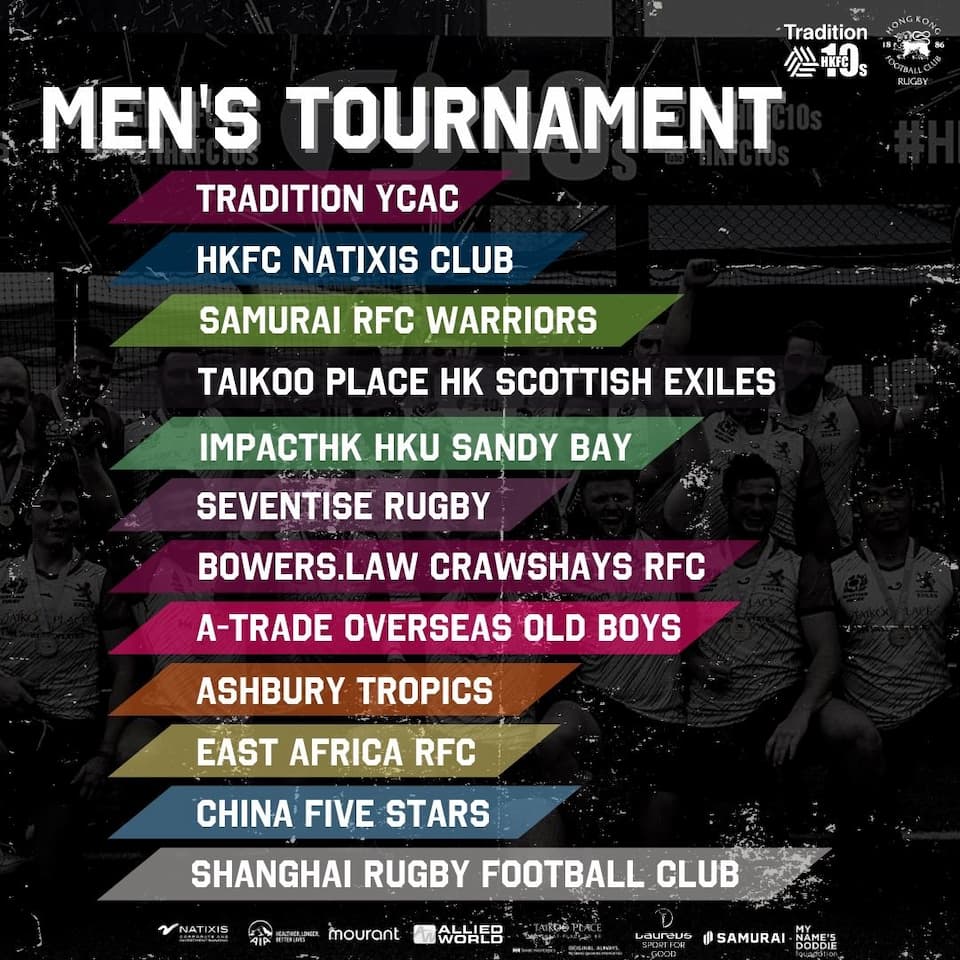 Tradition HKFC 10s 2023 Women's  Teams
All of the women's sides are now confirmed to play in the inaugural Tradition HKFC 10s.
These include recently crowned domestic Hong Kong Premiership League champions HKFC Natixis Ice, and the highly talented Tokyo Sankyu Phoenix who are the Japanese champions in both 7s & 15s rugby and produce a number of national players for the Sakuras.
RKS Legal Samurai Warriors are also confirmed, the team won the UK Super Sevens Series in 2022, and has 137-cap England Rocky Clark as their coach at the Tradition HKFC 10s 2023. The team is also confirmed to be captained by former Red Roses player Tamara Taylor who won 115 caps for England and was a Rugby World Cup winner in 2014 (having also played at RWC 2010 & 2017) as well as Sevens Olympian Abi Burton.
The latest addition is the Ashbury Tropics (UK) who have previously reached the Dubai 7s International Open sem-finals and will be coached by another England RWC winner and former XVs and Sevens player Heather Fisher.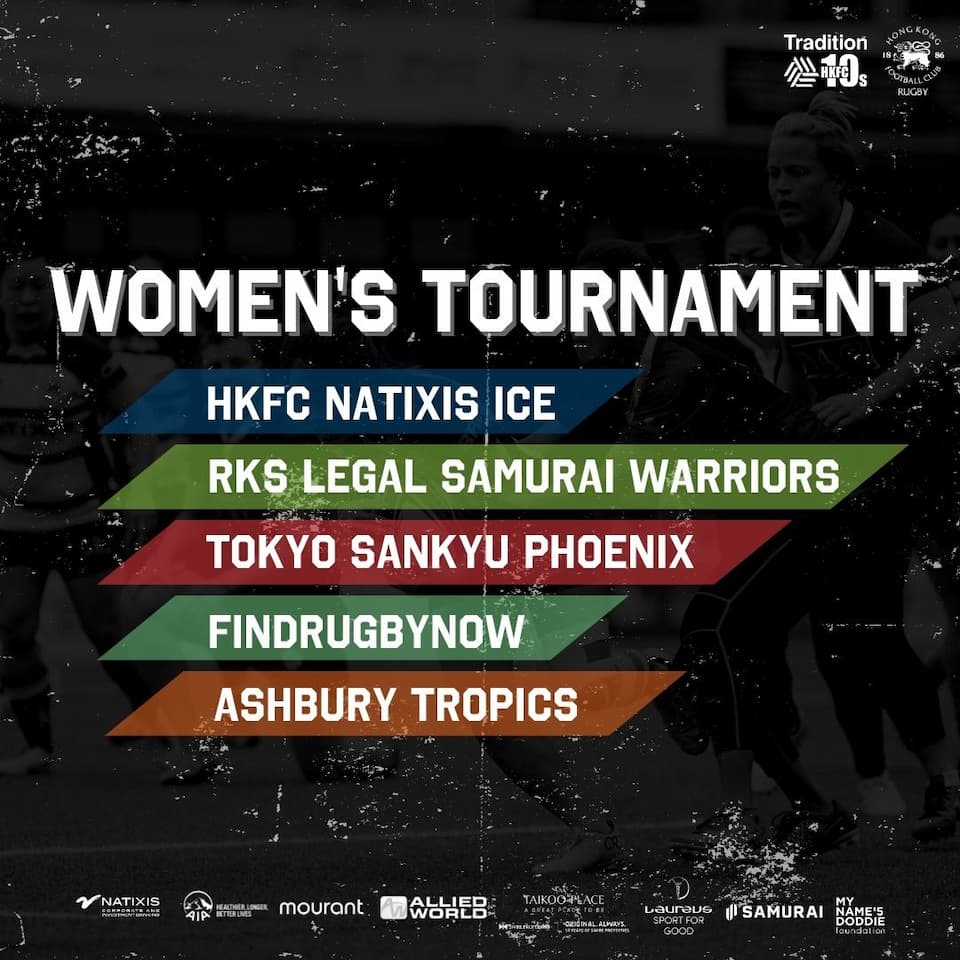 FindRugbyNow completes the five-team competition for the women at the Tradition HKFC 10s 2023.
HKFC Natixis Ice
Tokyo Sankyu Phoenix
RKS Legal Samurai Warriors
Ashbury Tropics
FindRugbyNow
HKFC Natixis Ice
Tokyo Sankyu Phoenix
Tradition HKFC 10s Format
The two-day tens tournament is held at Hong Kong Football Club and matches are 10 minutes each way and scheduled back-to-back each day.
Gates open at 8.30am. Tickets cost (HK) $120 per day and are available at the gate, or online.
It's ON! The #WorldsBest10s is back in 2023.

Stay tuned for more announcements soon 👀 #HKFC10s #itsON pic.twitter.com/l1Tjtk2M4g

— HKFC 10s (@HKFC10s) February 18, 2023
How To Watch The HKFC Tens 2023?
It was confirmed that All Tradition HKFC 10s matches in 2023 will be streamed via Cluch and will be FREE for all viewers across the globe!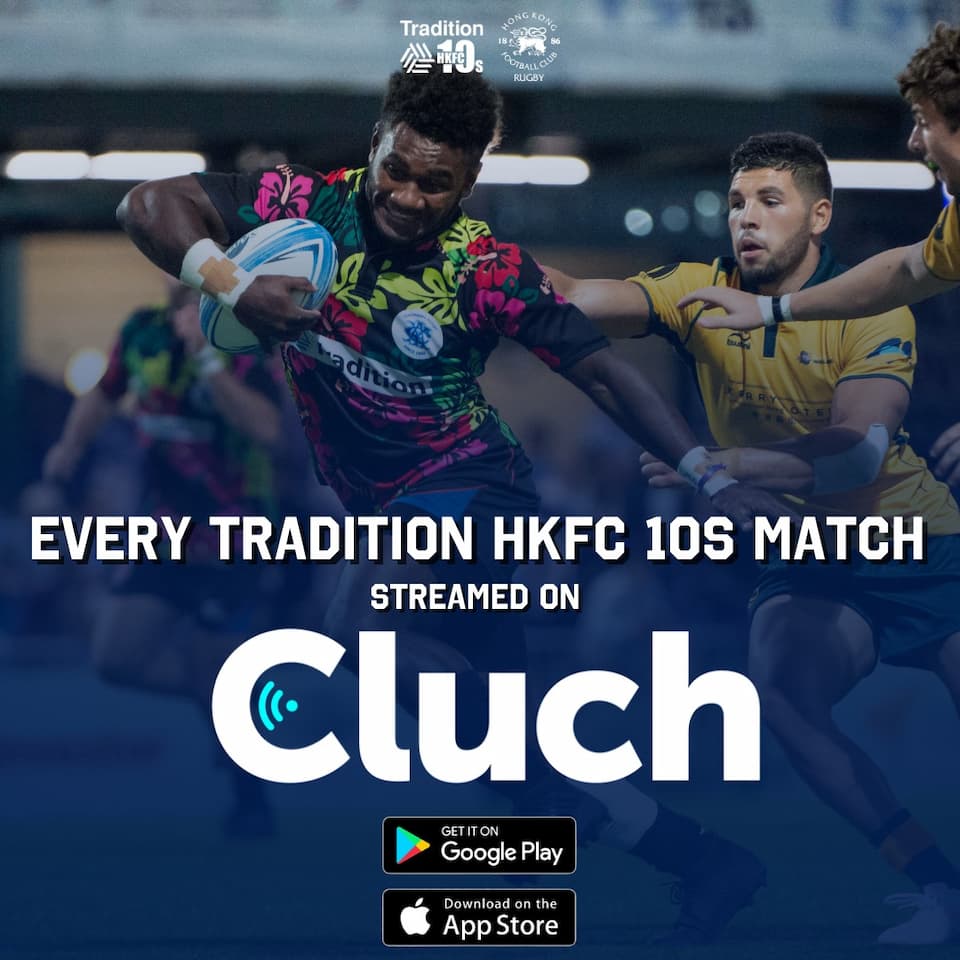 Asian Rugby Tournaments 2023
---
Trending Now