The Best 2023 Touch Tournaments in Asia
---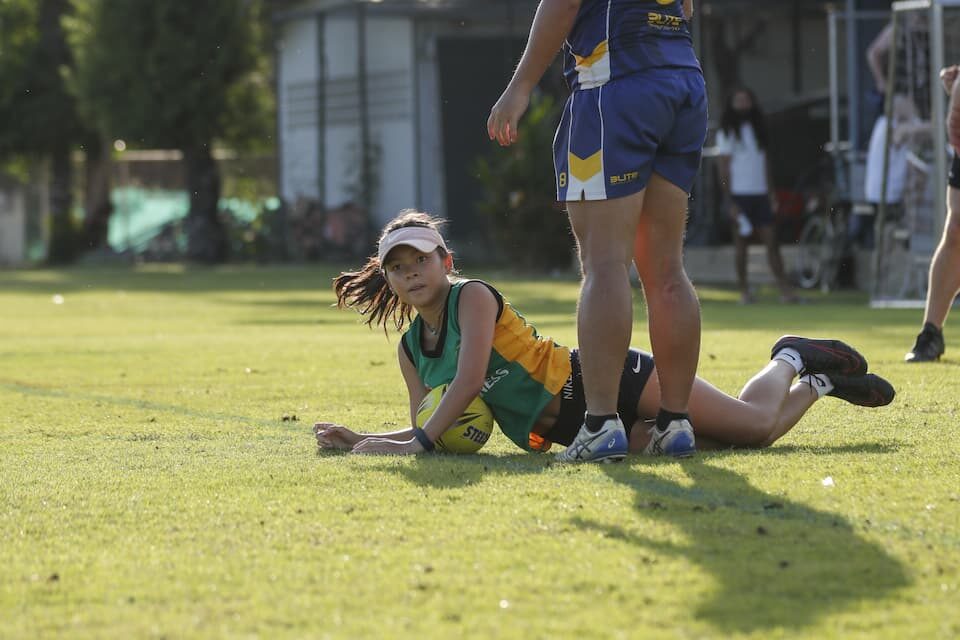 Touch Rugby has seen enormous popularity and growth globally, but especially in the Asia-Pacific. 2023 will see the first Asian Touch Cup being held, and many international tournaments in the region will help national teams prepare for the Touch World Cup 2024 in England.  There are of course many other social and youth touch rugby tournaments across the region as we look at the best 2023 Touch Tournaments in Asia and those including Asian touch teams!
Updated May 2023
Asian Touch Cup in 2023
In 2022, the Federation on International Touch (FIT) confirmed that the inaugural Asian Touch Cup will be hosted by the Malaysia Touch Association in September 2023 at Putrajaya.
This is a massive milestone event and the sport was seeing incredible growth before the pandemic and following the region hosting the Touch World Cup before 2019.
Divisions: Men's Open, Women's Open, Mixed Open, Senior Men's, Senior Women's, and Senior Mixed.
Date: 22nd – 24th September 2023
Venue: Taman Ekuestrian Putrajaya, Malaysia
The Local Beach Bar Bang Tao Open Touch Rugby Tournament 2023
Phuket Touch Rugby is organising The Local Beach Bar Bang Tao Open Touch Rugby Tournament on Saturday 1 April (Round Robin) & Saturday 8 April (Finals) with matches to be played at ACG Phuket.
Squads need to be between 8-12 players and there is a 200 baht entry fee per player. You can contact the organisers to enter before 25th March.
A silent auction will be held to raise funds for the Asia Center Foundation (ACF).
Date: 1st & 8th April 2023
Venue: ACG Phuket, Thailand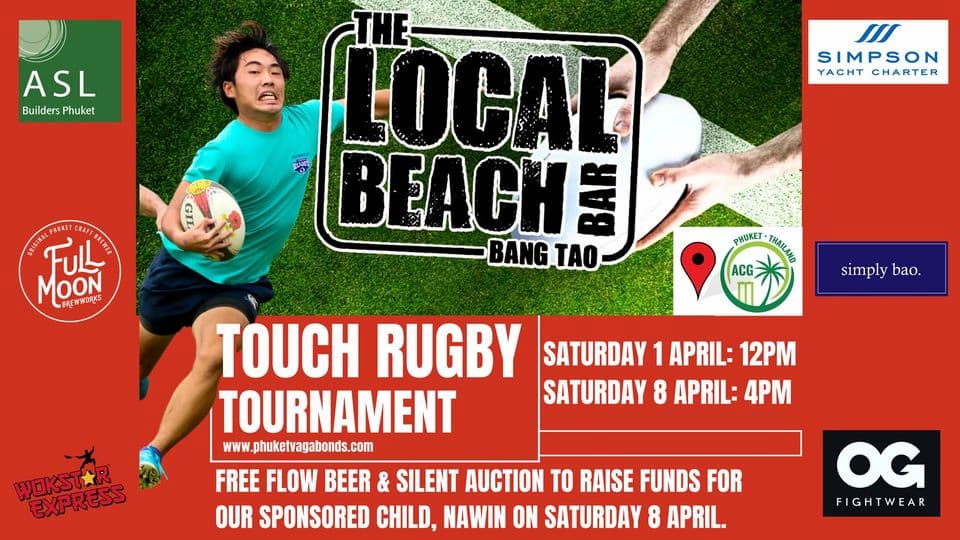 Saigon Geckos – Touch Rugby Tournament 2023
Saigon Geckos are hosting a social 6-a-side touch tournament on 8th April 2023 – with all levels welcome. Players can register and enter as individuals or as a full team.
Date: 8th April 2023
Venue: Jungle Pitch 2 – Bình Quới, Bình Thạnh – HCMC, Vietnam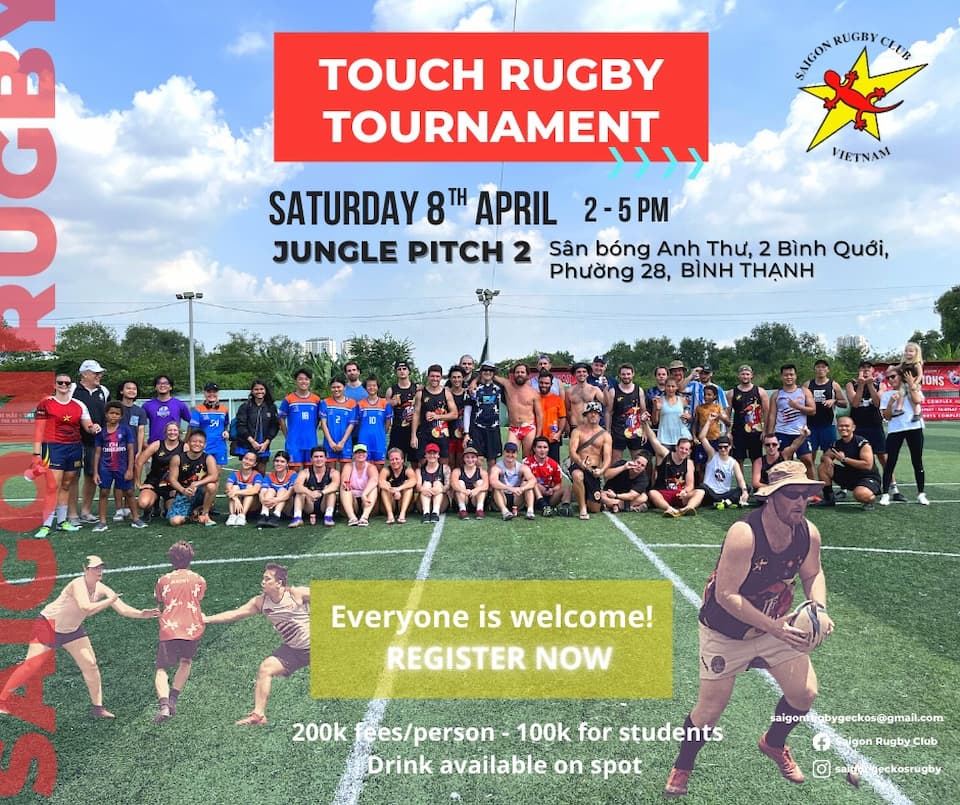 Philippine Beach Games 2023 – Beach Touch Rugby
The Philippine Beach Games is a multi-sport beach event staged every year and includes beach touch rugby. Teams can register until April 10, 2023 and there are rates for Touch Philippines members and non-members.
Venue: Capitol Beach Front, Lingayen, Pangasinan
Date: April 22-23, 2023, Saturday-Sunday
Divisions: Men's, Women's, and Mixed
Players per team: Min 4, Max 7
2023 Taipei Touch Tournament
Teams from Hong Kong and Malaysia are confirmed for the 2023 Taipei Touch Tournament which takes place on 11 March 2023 and is organised by the Chinese Taipei Touch Association.
Date: 11 March 2023
Venue: Taipei City, Taiwan.
Opens Trans-Tasman Test Series 2023
In 2023, Japan is set to play the Opens Trans-Tasman Test Series in April 2023, with Australia and NZ. The hosts said, "Japan will join Australia and New Zealand teams at the Opens event in April setting up an enthralling tri-series between the top three ranked touch football nations."
There are live streams available on the Federation of International Touch channels.
Date: 21-23 April 2023
Venue: Brisbane, Australia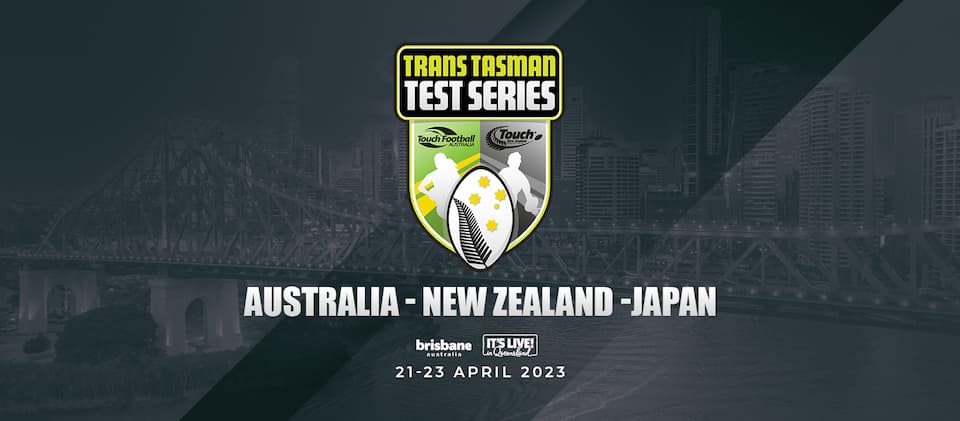 Pacific Youth Touch Cup 2023
Touch Singapore, Malaysia Touch, and Philippines Touch have sent teams to the Pacific Youth Touch Cup which will be held from 12-14 May 2023 in Brisbane, Australia.
With 18s and 20s mixed, girls and boys divisions, the tournament is open to all Southern Hemisphere and Pacific nations with touch sides from Fiji, Papua New Guinea, Australia, and NZ competing.
Date: 12-14 May 2023
Venue: Brisbane, Australia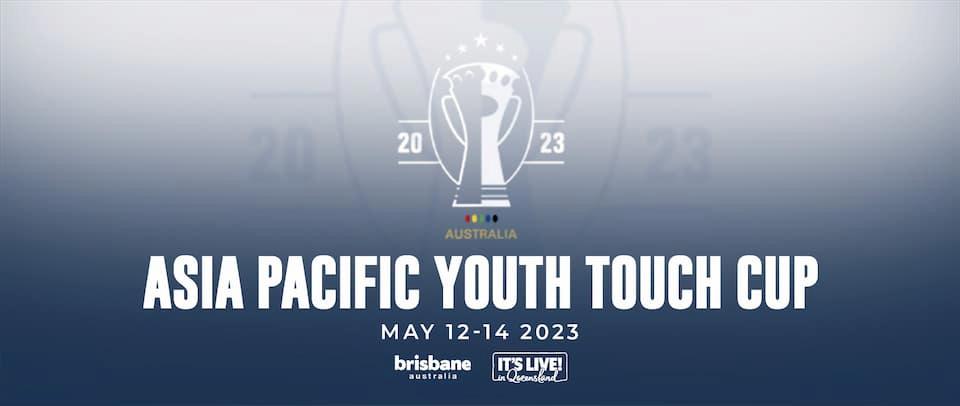 Singapore International Touch Knockout 2023
Touch Singapore hosts the Singapore International Touch Knockout (SITK) 2023 from 10-11 June 2023 at the TRC fields.
The tournament will take place for the first time in three years in 2023.
Date: 10-11 June 2023
Venue:  TRC fields, Singapore
Thailand International Touch Tournament 2023
Touch Thailand Association is hosting the Thailand International Touch Tournament 2023 with Junior U16 & U18, as well as Women's Open, Men's Open, Mixed & O35s Open.
The organisers are asking for international and social touch teams to attend.
Date: 24-25 June 2023
Venue: Bangkok Patana School, Thailand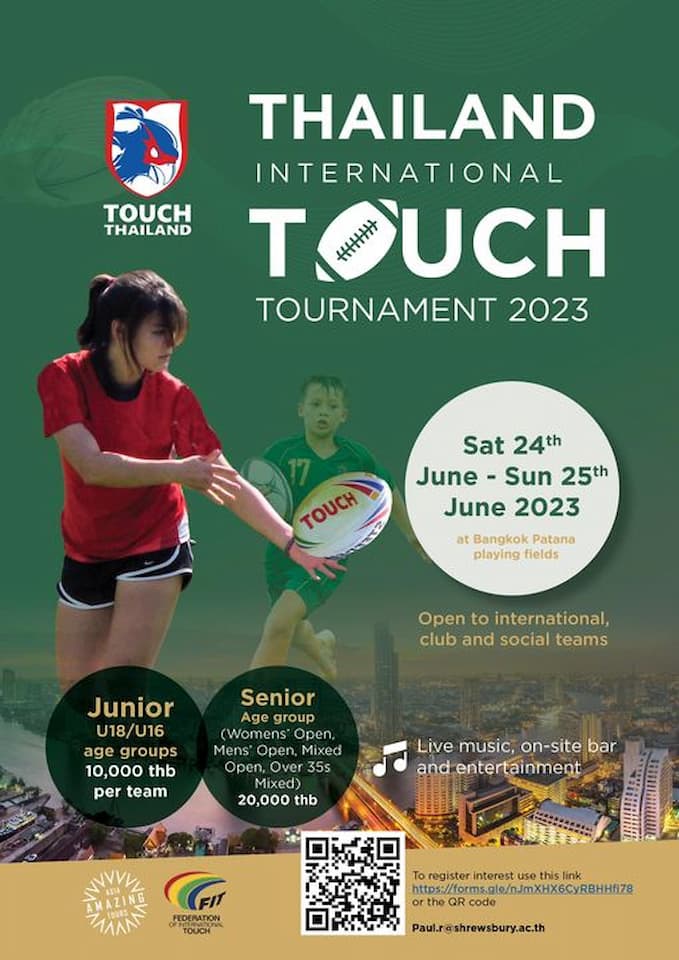 TRC Touch Tournament 2023
Tanglin Rugby Club confirmed the Touch event takes place from 7-9 October 2023 in Singapore.
Date: 7-9 October 2023
Venue: TRC Fields, Singapore (TBC)
Bangkok Touch Tournament 2023
Touch Rugby Bangkok and Southerners Rugby hosted the tournament in 2022 which saw teams from Thailand and the region attend. Details for the 2023 event are still TBC.
Date: TBC 2023
Venue: Bangkok Patana School, Thailand
Oman Touch 6s 2022
Oman is hosting its first International Touch Rugby Tournament "to encourage, showcase and promote Touch Rugby/Football within Oman."
The tournament only has an Open Division and will be capped at 32 teams.
Date: 17-18 February 2023
Venue:  Oman Sports Club – Muscat Al Khuwair
Other Asian Touch Rugby Events 2023
There are also many other club and youth touch tournaments that are held throughout the year, so it's best to keep tabs on our socials and the rugby clubs for more information. The HKRU, the Philippines, Singapore, Japan, and many Chinese rugby clubs also organise events throughout the year.
Some of these include:
Luke Walley Touch Tournament 2023 – hosted by the Phnom Penh Social Rugby Club, the annual tournament is scheduled for February 4, 2023, with team and individual player entries open.
Saigon Geckos – The Ho Chi Minh City rugby club regularly holds touch rugby tournaments during the year.
Phuket Touch Rugby – they held tournaments in 2022 so follow them for more details.
JRCS Festival of Nations – this youth tournament usually takes place towards the end of the year in Singapore.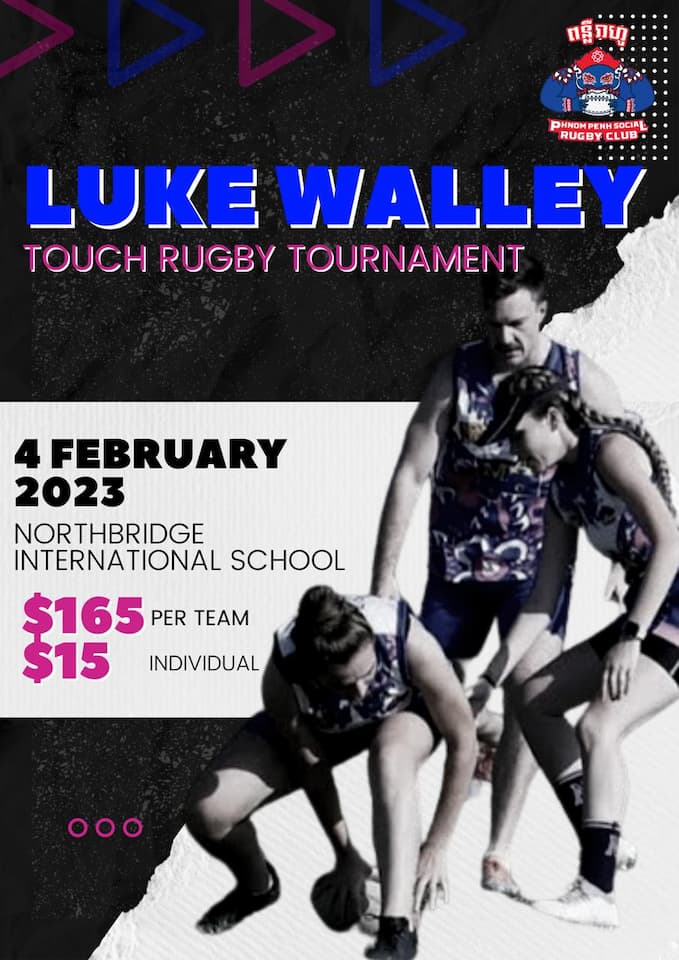 If there are more local, regional or international tournaments being hosted across Asia or featuring national Asian teams, please do get in touch!
Touch Tournament News
---
Trending Now