---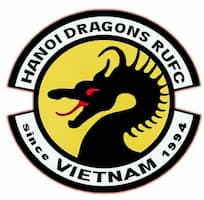 The Indochine Cup will take place in Hanoi on Saturday, 27th April 2019. The tournament involves amateur and social rugby teams from Vietnam, Cambodia, Laos and Myanmar.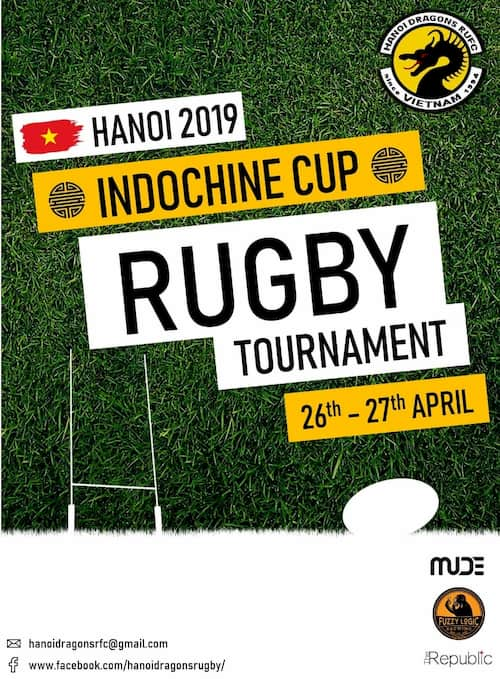 Hanoi will host only its second-ever rugby tournament this April as the Indochine Cup visits the Vietnamese capital. In January the Hanoi Tens was held.
In 2018, the Indochine Cup was held in Yangon, Myanmar, signifying the 1st time a rugby tournament had ever been staged in the country.
Rugby teams involved
The teams annually invited to participate in the Indochine Cup include:
Indochine tournament format
Traditionally, the tournament sees the involvement of men's tens rugby tournament, and when possible, a mixed touch rugby tournament. Attempts in recent years to get a women's competition going hasn't materialised as only a few of the clubs involved in the Indochine Cup have a ladies rugby team.
What is special about the Indochine Cup is that the tournament changes location each year, rotating each year so every club has the chance to stage the tournament. The 2020 Indochine Cup should be held in Ho Chi Minh City (Saigon Geckos) followed by Phnom Penh in 2021.
Indochine Cup: History
The Indochine Cup was first held in 1999. The Saigon Geckos are the most successful team in the cup's history, taking home the title 10 times, followed by Phnom Penh, with six. Hanoi, Vientiane and Yangon have won the tournament once each.
The last 5 winners:
2018 Cup winners: Yangon Dragons
2017 Cup winners: Saigon Geckos
2016 Cup winners: Phnom Penh Social Rugby Club
2015 Cup winners: Saigon Geckos
2014 Cup winners: Saigon Geckos
Video credit: Rugby Lovers Guide to Asia
---
- Advertisement -

Trending Now