Interview: Andrew Chambers and Tsunami Sport
---

Andrew Chambers is the founder and CEO of Tsunami Sport, is a well-known rugby and sporting clothing apparel brand that has kitted out national, regional and club rugby teams around the world. In addition, Andrew represented Hong Kong rugby at XVs and 7sand knows the Hong Kong rugby scene very well. He is also not afraid to speak his mind.
As a passionate rugby person, Andrew shares his tale with RugbyAsia247 of coming up through the ranks of HK rugby, how Tsunami is changing the industry to be more eco-friendly, and why rugby development strategy in Hong Kong and the region could be improved.
Rugby Roots: Andrew Chambers and Hong Kong Rugby
Hi Andrew, thanks for speaking to us. Can you tell us about your rugby background in Hong Kong?
I came to Hong Kong in 1981 with my parents. Dad, being a keen rugby player, had me down at the Kai Tak Mini rugby club for Under 6 sessions as soon as I was old enough.
I returned to HK as an RDO (Rugby Development Officer) after I had spent 5 years at school and University abroad. While I was studying, I kept myself strongly involved in rugby, playing for Bedford RFC & representative sides around the country (England) as well as working for the RFU (Rugby Football Union) as a development officer.
As well as returning to an RDO role in Hong Kong, I also returned to playing rugby for the same club where it all started. However, the club had changed its name to DeA Tigers RFC. My decision to move back to HK opened up opportunities I had not envisioned for myself. Not only was I working in rugby as a coach, which I have a great passion for, but I was playing rugby at a club that was incredibly multicultural and competitive in the HK Premiership.
This was without a doubt my fondest memory of playing rugby.
We had a side full of the "Hong Kong golden generation" of local players and we were complemented by some truly brilliant New Zealand, Fijian, and Samoan rugby players.
We were also fortunate to have had a coach (Jim Walker) who brought a lot of passion and was pushing us into the national rugby programs. This was not something I had thought possible for myself. After only six months in HK, I found myself collecting my first XV's cap at fullback for Hong Kong rugby but then I also made the HK 7s squad.
Along with a handful of other local players. I was extremely lucky to experience HK national team rugby for another decade. It's probably the only place in the world, an average rugby player can find himself in an international rugby arena and have 40,000+ fans cheering you on.
I still strap on the boots with the USRC Tigers old boys (the new name of Andrew's childhood club) and I still enjoy having a run out with my mates and my brother. Rugby is just great. But recovery certainly takes longer these days!
The Borrelli Walsh USRC Tigers ladies have just won the KPMG Women's 2019 premiership title in Hong Kong this past weekend.
Tsunami Sport: Origins
When did you start Tsunami Sport and why did you want to start a sports clothing/apparel company?
We started the brand in 2003. It was myself and a mate who I played rugby with at Bedford RFC, and later at the DeA Tigers, Nigel Clarke. Having both worked within the rugby industry, we recognised the need for quality apparel and felt it wasn't readily available at the time. So with a few meetings with the right people who could make it possible, we gave it a go.
And quite a journey it has been since then. It seems as if more recently you have been at the forefront of driving eco-clothing wear with Tsunami. At what point did you see a need for a change and how receptive have your customers and the industry been?
The Eco aspect of our business is something that was not immediate but it is certainly at the forefront of everything we do at Tsunami today. It was in 2005 when we met with a manufacturing mill that had new technology in repurposing plastic bottles into fabric.
We had already discussed concerns about the impact that the textile industry had on the environment and we had agreed to seek better practices with regards to waste management, improved working environments etc. So although this technology was not something we had imagined, we did, however, see it as a hugely exciting and innovative step and embraced it immediately.
Teamwear and school uniforms are heavily driven by cost. Sadly this mindset is still very much at the forefront of the customer's decision-making. The purpose of our products is that they tend to only have a planned 1-2 year life-cycle. Sponsors change, kids grow up etc.
But we were adamant that we wanted to make products that lasted. Utilising high-quality functional recycled PET (plastic) fabrics, and with awesome designs.
What I find truly remarkable is that people will haggle down the cost of a rugby shirt that will last 5 years or more for the cost of half a pint (in HK prices)!
The perceived value of the product has been hugely devalued through the market being swamped with brands. This means competitors have continued to find means to save; cheaper fabrics, cheaper workmanship, poor factory quality etc.
At Tsunami, we have gone the other way and are trying to drag the industry up. We do this by developing environmentally-friendly driven fabrics and practices with Tsunami Eco. This includes our packaging.
We hope that the market will see the long-term value in this. I believe with the growing awareness of climate change, and the relevancy of the catastrophic effects that our use of plastic is having on our, environment that people will start looking more into how and where products are being made and ultimately seek products that are working for benefit of the environment, not destroying it.
We have over the past few years seen a significant change in the public and our customers mindset. The world is waking up to the damage we are doing to our planet and how their buying habits can affect this. We are excited that the rugby, and team wear market, now have an alternate environmentally-friendly driven option.
What other changes have you made for Tsunami to be more eco-friendly and what more could be done or is in the pipeline?
We currently manufacture 80% of our functional fabrics by utilising repurposed plastic bottles or regenerated polyester garments. This directive is in place to drive the reduction of the amount of virgin yarn being manufactured and reduce waste being placed into our already stretched landfills.
This process means we don't produce any more plastic, which is in short, what polyester is. The ability to repurpose plastic waste back into yarn.
To date, we have repurposed over 4 million bottles and have some of the most functional fabrics on the market.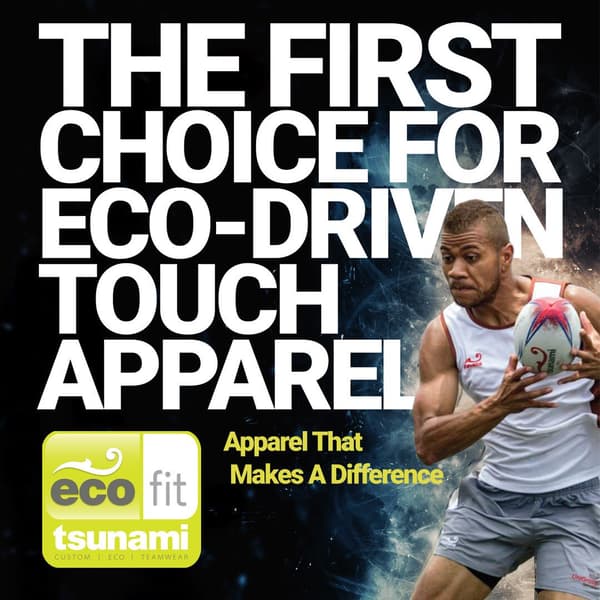 Tsunami has also fine-tuned many of the industry's traditional manufacturing methods. From the factory layout to the inks we use for our garments. We strive for a zero-waste policy from our manufacturing processes and are very close to achieving this. Our packaging and the methods used encourage them to be reusable while also recyclable or biodegradable.
We have some very exciting projects being tested at Tsunami and I am looking forward to releasing further innovative fabrics and procedures to the team wear market in the near future. There is a balancing act also as we must remain competitive in the market. Our efforts will be in vain if the consumer doesn't see value in these steps being implemented.
The great thing is, there are always evolving technologies that we are always eager to adopt, and I'm super excited about where we are going as a company.
Aside from the Eco-side, in what ways does Tsunami-Sport try to "give back" to rugby?
This is a key driver from our side. It complements the environmental message we hope to deliver. Hong Kong, in particular, is spoilt for playing kit. The volume you receive is excessive. So we work with a number of charities and individuals to get the excess or redundant kits to those less fortunate. Some of the destinations that our second-hand kit has made it to Rwanda, Kenya, Cambodia, Laos, China & Hong Kong. We also work with a number of environmental initiatives which give back in different ways.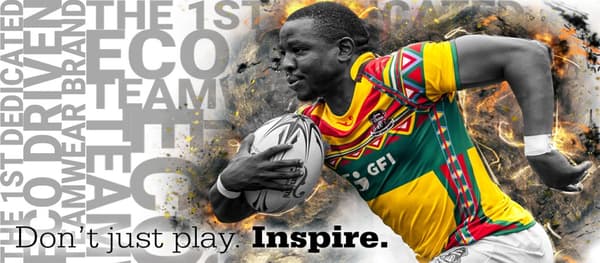 What are your proudest moments as a rugby player and with Tsunami-Sport?
In rugby, to have come through the Hong Kong rugby system from an early age (U6) to finishing with HK7s & national team colours, makes me very proud. Playing for HK, my home for 38 years, is something I will look back on with great pride.
With Tsunami, I am just proud that we have stuck to our guns in making significant changes to our industry. We believe we are leading the industry to a better place and spreading a positive environmental message to our customer base.
Hong Kong Rugby: What improvements can be made?
Being based in Hong Kong, rugby is more privileged (access to clubs, equipment, opportunities) than most of Asia. Would you agree with that, and do you think HK and those involved in rugby have any additional responsibility to the game?
I believe Hong Kong is in a very privileged place, financially. Given the multiple revenue streams that the HKRU (Hong Kong Rugby Union) has available, it has opportunities and a strategic plan that many rugby unions around the world could only dream of. This leaves HK with a very privileged and elite program. But this does not collate to a healthy development program in my opinion, nor the perfect domestic club scene.
Due to this financial advantage, I believe Hong Kong has an important role and responsibility to the regional rugby scene. I also believe they have a responsibility to support the wider sports scene within HK. However, I don't think this is happening as well as it could.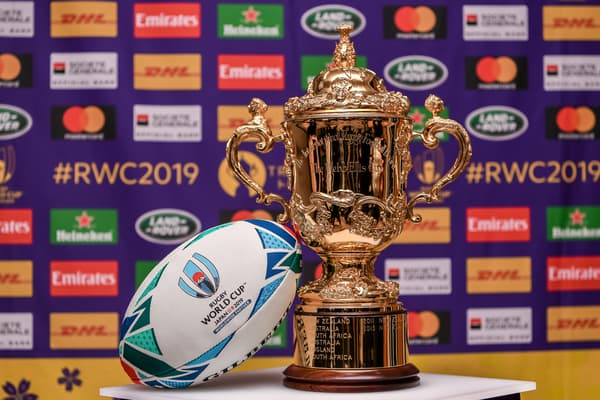 Rugby World Cup 2019
You need to only look at the latest focus to qualify for the Rugby World Cup 2019 and the money being pushed into the elite rugby programme in HK. I ask the question often;What would the benefits have been of HK qualifying for a Rugby World Cup?
A tiny number of the local rugby playing community played a part in this process, many of whom have none, or a very small connection to HK.
These are not players Hong Kong Rugby has developed. The HK team who were playing in the repechage tournament is not a result of a positive development pathway.
It's a short term vision that has cost a huge amount of money and would have only really benefited a small number of people. I certainly feel the national team and the local rugby community couldn't be more disconnected then they are now.
Hong Kong Rugby facilities
The allocation of these financial riches are misplaced and the spending certainly has not been justifiable. Hong Kong lacks adequate sporting facilities. It lacks a worthwhile club scene, and it is short of experienced referees who can meet the expectations of the professional and semi-professional players it has employed.
The money would have been far better allocated in fixing or addressing these issues. The amount of money spent on Hong Kong's national program and the massive employment of admin staff by HKRU has not been well-directed or positively affecting the wider local rugby community.
Asia Rugy: Local and regional player development
Regionally, Asia Rugby needs to build on the positive steps it started with the A5N (Asia 5 Nations, now called the Asia Rugby Championship) and also the regional 7s series.
But this needs to be about building within the indigenous communities. Not pockets of expats.
Japan and Hong Kong need to be part of this. It's Japan's and HK's responsibility to pull up the other Asian nations, as well as support them where they can, by sharing their knowledge and resources in building their local rugby game.
Currently, to my knowledge, Hong Kong's active commitment to emerging regions comes from individuals or clubs in HK. I'd like to hope that maybe I am wrong. The Pot Bellied Pigs RFC does work in the Philippines, Kowloon Club and Clive Hammond help out Laos Rugby, David Hughes is involved with Rwandan rugby, Chris Garvey assists with rugby development in Laos and Cambodia, and Peter Clough does amazing work with the kit collection in HK and distributes them with rugby clubs in Fiji. These are the names that immediately jump out to me in terms of active participants who support regional rugby development.
This is more an Asia Rugby responsibility, not only the HKRU. But I assume we have enough (resources and finances) to spread the love around the region. And those names that I mentioned do a great job in doing so under the HK-based banner.
What about your personal views on the game and its development. Where do you see opportunities for federations in Asia or HK specifically to make the game more inclusive and accessible?
Firstly, I think it's important to say that I don't play any role with HKRU. Partly down to my differentiating thoughts on the strategic plan they implement, and my views on what I personally believe to be best for Hong Kong Rugby.
If we look at HK, I believe we have taken massive steps backward in building the game. The drive to qualify, and later fail to make the 2019 Rugby World Cup, has come at a huge cost. Not just financial, but I feel it has also taken the game back to being perceived as a game for expats. HK has too many clubs and not enough have local rugby development pathways.
Rugby pathways in Hong Kong rugby
I think all HK rugby clubs should be linked to local schools and be responsible for developing and bringing the game to local areas. The schools league should be a feeder system into the super clubs from Mini and Colts rugby. Then naturally, onto representing the many levels of adult rugby available within the leagues for both men & women.
All clubs should provide vets, senior men's and ladies teams in each league. While also being accountable for rugby development of schools within their catchment areas. The resources have been very cleverly built by the HKRFU, with many clubs having World Rugby Level 3 plus coaches. These should be filtering into the community. Not only focusing on building a super national-team coaching setup.
Without community rugby in Hong Kong, the national teams will not prosper.
With that in mind you must have sustainability, that isn't possible by paying expats to play professionally in a small six-team Premiership league.
Mini's rugby in Hong Kong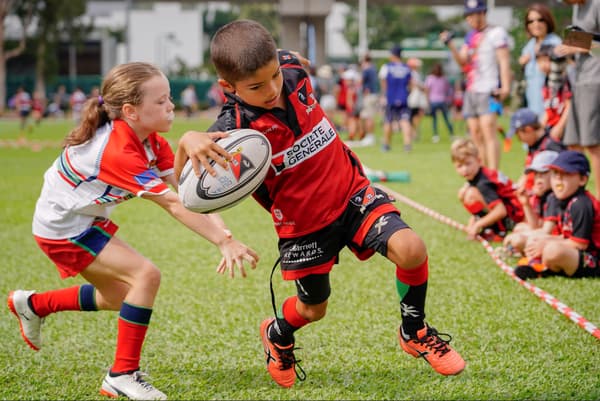 We have a brilliant Mini's rugby scene in HK with over 30+ teams and 5000+ players. As well as a very positive girls game evolving. Yet we are not seeing this volume of players graduate into the senior's game. Most certainly this is the case with the men's game.
This is also a volunteer-driven setup and the HKRU needs to be doing more to create a quality Club, Colts, and School league structure to be conducive to the game growing and being competitive. More Mini's rugby kids should be coming through the ranks to our senior club game and in turn, our national teams.
Women's and girls rugby in Asia
What is exciting in Hong Kong and Asia is that the girls game is flourishing. The physical demands of the girls game are currently easier to bridge. Certainly, given the infancy of the girls game globally, this is a super exciting time for rugby in my opinion. The quality of the ladies game is evolving so quickly and the emerging rugby nations have an opportunity to be part of it.
In Hong Kong, our girls and ladies rugby is made up predominantly of local or Hong Kong raised players. The HKRU couldn't do worse by taking the men's game back to the current development program/model the girls have adopted. It would certainly be supporting its local sports community better than it currently is.
Sporting community working together
Facilities is also an issue in Hong Kong. I feel the HKRU could have allocated time and money towards building a secure foundation of playing venues that would also have supported the wider sporting community. This is easier said than done, given the limited land available in HK and I'm sure there are obstacles, but this has to be a core focus.
I believe this could be far more attainable if it is also supporting other sporting needs; football, hockey, cricket, netball etc.
I don't believe the sports governing bodies work with each other for the greater good of the HK sports community.
They seem to be competing for venues, funding etc. Working together would surely help the Hong Kong sports community better, and in turn, create a more competitive and participative sports community.
Rugby referees and development
Officiating is also a key area that must be managed if rugby is to progress. It's as important as a good coaching setup in my opinion. Asia has a need/demand for top-class rugby referees. The game is reaching a professional state in some countries and the top 2 tiers of men's rugby certainly need top officials.
We have some very good referees in Hong Kong but not enough to meet the demand for the weekend's full fixture list. This affects the quality of game so its key that, not only in HK but in Asia, the standard of refereeing is maintained across all top-level fixtures, and below if possible.
Managing expectations of Asian rugby
Asia has always faced such diversity in physical attributes between its smaller player bases. So creating a consistent competitive competition is very difficult. There needs to be flexibility and mutual end goals in the region to build the game's flexibility in laws and league structures etc. But it doesn't mean the game can't flourish.
The skill, speed, and bravery are there in abundance, so why not let it be what it can be rather than make it something it can't be.
We just need to manage expectations and stop making the All Blacks the benchmark. It would be great to drive a local born eligible Asian league or a collective team "weight category" for emerging Asian nations This means we would be striving for growth and development over results and making the game attractive and accessible to everyone.
I think Asia is a place that World Rugby could build into an amazing player & fan base.
But I don't see a rugby side from Asia being competitive in the next 20+ years. Japan is the closest and they still rely heavily on an import system. So I think we need to manage these expectations and limited funds to attain realistic goals in building the game through wider participation.
Hong Kong 7s
You have played at and been a fan at the Hong Kong 7s. What makes this a special tournament in your opinion?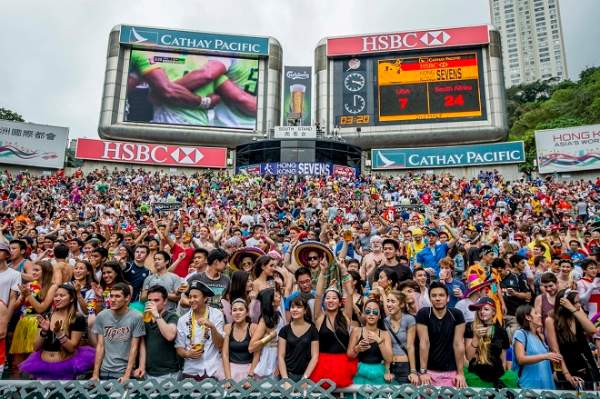 The multicultural local community makes for a partisan crowd, so it's amazing. The Hong Kong stadium makes the crowd and players very close to the action. The week is also well supported by a great number of events building up to the weekend itself which results in a great week, not just a weekend.
Sevens rugby is is a great game with constant action. The qualifying competition has also really been a captivating addition and it's great to see that are so many competitive sides taking part that it's become so tough to call out a winner.
You can read the RugbyAsia247 Guide to the best rugby at the Hong Kong 7s 2019.
Rugby professionalism in Asia
Do you see the growing professionalism of the sport in Asia as a positive or negative? (With competitions like Global Rapid Rugby coming soon).
Currently, I see it as a negative. I believe too much money in Hong Kong has come to the detriment of rugby development. Why would this be any different to the wider rugby community?
I believe we are trying to force a sport onto a region that doesn't suit their character or physical attributes required for the sport.
Money in pockets won't make this game grow in Asia. However, a solid development plan, access to facilities, necessary equipment, and officials and coaches to give the game direction and structure will.
Watching the Western Force play the Asian Pacific barbarians in Singapore isn't going to captivate young kids in Taiwan, Cambodia, Thailand, Korea, Hong Kong! But I will happily be proven wrong.
Finally, with the RWC 2019 coming soon, do you think World Rugby and Asia Rugby have done enough to expose the game to people unfamiliar with it in Asia?
This is a high-demand global event. It's a magic opportunity for Japan to catapult the game to its wider community, as I believe it is still a relatively low-participation sport in Japan.
Regionally it would have been very romantic for World Rugby to assure local clubs around the region an opportunity to experience such a great event happening here in the region, but the Rugby World Cup isn't going to be a cheap event to travel too.
It would have been fantastic for local clubs from around Asia to secure bulk tickets and also have opportunities to arrange games with local sides. Certainly, from a Mini's rugby perspective, this may still be an option, but I haven't heard of anything being arranged.
The Rugby World Cup will sell out, and the tickets will always go to those in the inner circles of rugby.
Andrew Chambers played 38 times for Hong Kong's first XV, and played in 14 IRB (International Rugby Board, now World Rugby) Sevens tournaments and two World Cup Sevens tournaments. He also captained the Hong Kong team for two years – from 2007-2009.
---
- Advertisement -

Trending Now