Japan set to host France and Uruguay in 2022
---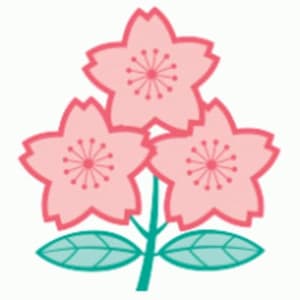 The Brave Blossoms (Japan's men's XV's team) are set to host France in a two-test series but will first play Uruguay in a two-test series in Japan in 2022, the Uruguay Rugby Union has confirmed.
The series against France had been known for some time, but this week it was announced that Uruguay (Los Teros) will play two test matches against Japan, however, these will "fall outside of the player release windows of July and November."  As a result, Los Teros will take a Súper Liga Americana de Rugby (SLAR) team to Japan for the two test matches in June reported Americas Rugby News.
The dated and venues for the Uruguay tour have since been confirmed and will be played in mid to late June 2022.
Japan and France have already qualified for RWC 2023, while Uruguay is likely to play at home against the teams that qualify for RWC 2023 as Europe 1 and Europe 2 qualifiers (two of Georgia, Romania, Portugal and Spain).
The tour to Japan will be Uruguay's first since 2015 but they also made their mark at the Rugby World Cup 2019, famously beating Fiji.
*Updated 24 April 2022
Japan Rugby Union Test Matches 2022
The venues for the France matches have been updated
June 18 – Japan vs Uruguay – Chichibunomiya Rugby Stadium, Tokyo
June 25 – Japan vs Uruguay- Kitakyushu's Mikuni World Stadium, Kyushu
2 July 2022 – Japan vs France – Toyota Stadium, Aichi
9 July 2022 – Japan vs France – National Stadium, Tokyo
For the November 2022 tour, JRFU has already confirmed that the Brave Blossoms will be playing England at Twickenham.
November 12, 2022, England vs Japan @ Twickenham
JRFU 2022 Test Matches Tickets – Japan host France and Uruguay
The Japan Rugby Football Union announced ticketing information in April for the Brave Blossom's 2022 test matches against Uruguay and France as part of the Lipovitan D Challenge Cup 2022, proudly supported by Taisho Pharmaceuticals Co. Ltd.
Tickets for all four test matches will be available online and exclusively at SAKURA CLUB TICKET, TicketRUGBY, and Ticket Pia.
Members of the Japan Rugby Sakura Club can benefit from advanced access tickets sales to all National Team games hosted in Japan. In addition to Japanese, Ticket Pia will also be available in English.
Fans should note that there will be no ticket sales at any of the match venues on match day.
World Rugby News
---
- Advertisement -

Trending Now