Japan Sakura XV to Host Ireland in August 2022?
---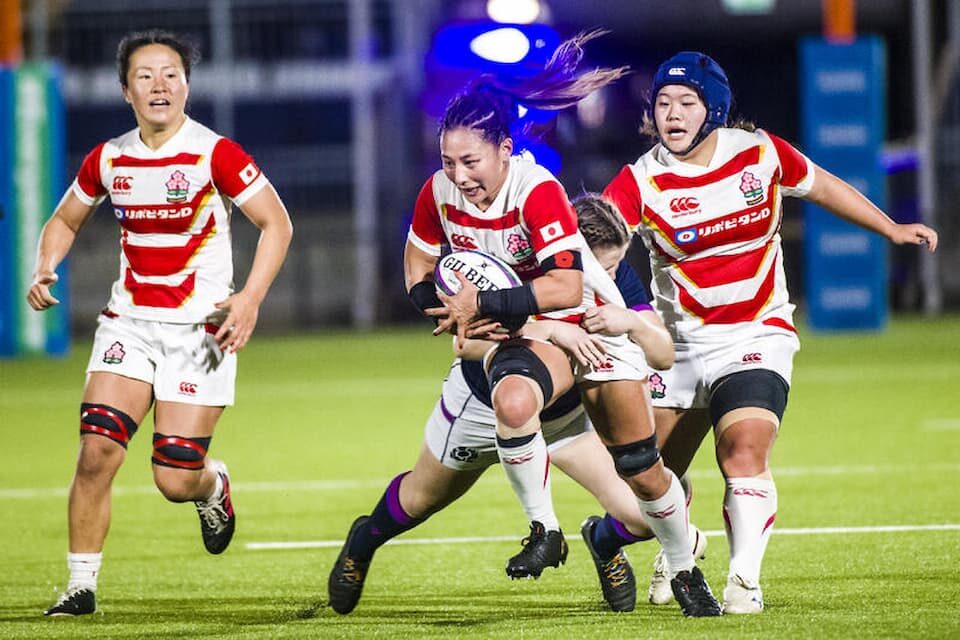 Although it is yet to be confirmed by either the JRFU or IRFU, Irish sports publication The42 has reported that the Irish Women's XVs plan to tour Japan and play the Japan Sakura XV this August.
The Japanese Women's XV, known as the Sakura, already have a tour planned to Australia in mid-2022 to help them prepare for the Rugby World Cup in New Zealand. Many national teams are desperately short of test matches heading into the marquee women's international tournament.
The42 reported that Ireland is planning their first-ever summer tour in August, with a two-Test trip to Japan. The Irish women failed to secure a berth to RWC 2021 but Japan has a spot in Pool B and is set to take on Canada, USA, and Italy in their pool matches.
In the 2022 Tik Tok Women's Six Nations, the Irish have thus far lost to Wales 27-19, France 40-5, and beat Italy 29-8. They are due to play England on 24th April and their final match is against Scotland on May 1 2022.
The Irish women's squad has been depleted as several players joined the Sevens camp to try and qualify for the RWC Sevens 2022 in Cape Town.
Irish Head coach Greg McWilliams said: "The tour is really exciting but the specifics aren't confirmed yet and I was told to wait until it came out through the official channels. I do know it will be a long flight, it's outstanding. It's going to be important for our group of players who will get an opportunity to continue working on what we have started during the Six Nations.'
Sakura XV Australia Tour 2022
We will update when more is confirmed by the Japan Rugby Football Union, which may not happen until their forthcoming tour to Australia has been completed.
The Sakura Fifteen are already in Australia and return to Japan on May 13, 2022. Kick-off times for all three matches will be announced in due course.
Sunday, May 1 2022 – Japan vs Fiji (Bond University on the Gold Coast)
Friday, May 6 2022 – Japan vs Australian Barbarians (Wests Bulldogs Rugby Memorial Park in Brisbane)
Tuesday, May 10 2022 – Japan vs Australia (Bond University on the Gold Coast)
The squad for the tour was confirmed by the JRFU and the side is captained by Saki Minami. The 37 member squad includes front-row forward Makoto Lavemai and centre Mana Furuta, both of whom play in Australia's Super W competition with the Canberra Brumbies.
Sakura Fifteen's Head Coach, Lesley McKenzie, added: "Our Australian tour is compiled of three games to a level that we cannot find here in Japan and there's nothing better than that. It's a great opportunity to take the team overseas and prepare for high-level competition.
With ten uncapped players in the squad, I'm excited to see what the new talent can bring to the team and I'm really impressed with these young players for raising their hands for a spot at the Rugby World Cup."
Asian Rugby News 2022
---
Trending Now