JRFU Announces B&I Lions Training Squad
---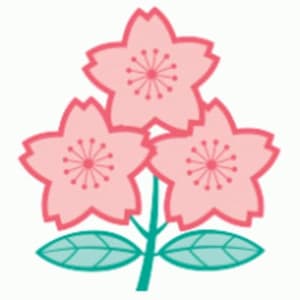 The Japan Rugby Football Union (JRFU) have announced a 52-man training squad in preparation for the Men's XVs test match against the British & Irish Lions on June 26, 2021.
News that Japan would play the B&I Lions broke in October 2020, but the confirmation of whether the planned Lions tour to South Africa was going ahead was only green-lit recently, although there are still concerns it may not take place due to the COVID-19 crises.
On April 12th, 2021, the JRFU said 'The Japan Rugby Football Union has today announced the 52 players and team staff who will make up the Japan National Team Wider Training Squad for 2021."
Brave Blossoms Head Coach Jamie Joseph said "It's been a long time coming since our last squad announcement and I am very excited about our upcoming challenge against the British and Irish Lions.
It will be a very special occasion for the team to play the Lions for the first time ever. Announcing this squad is the first step in our preparation.'
Brave Blossoms B&I Lions Training Squad 2021
Players for the Japanese rugby training squad were selected from both the domestic Top League and from overseas clubs said the JRFU.
The coaching team remains the same as that from the 2019 RWC;  Head Coach – Jamie Joseph, Tony Brown, Scott Hansen, and Shin Hasegawa.
Rugby Japan News say the size of the squad will be cut down to 35 players for the trip to UK this year.
They also added the selection of the squad was influence by COVID-19 as several foreign-born players were not eligible as they did not meet the continuous residence requirement for selection. Players who could not be selected included: Little, Stolberg, and Greene.
This has meant that opportunities have risen for some foreign-born players who opted to stay in Japan during the pandemic in 2021.
Other Japanese players who did not make the cut include Horie and Nagare whom team director Fujii said were not 100% condition-wise. Yamasawa, Takeyama, Takahashi were not selected "as it is felt they don't fit in with the style of rugby Joseph and Brown want the team to play," said Rugby Japan News
The squad will assemble for a team camp in Beppu, Oita, from May 26 to June 8. The Brave Blossoms will play a warm-up match at ECOPA Stadium in Shizuoka on June 12, 2021 – the opponent is yet to be announced.
In March 2021, Gregor Townsend, the Scotland national team head coach, said Scotland could play a summer Test against Japan in the international window in June.
Rugby News
---
Trending Now