JRLO Replacement Battle 2023 Leg 2 Preview
---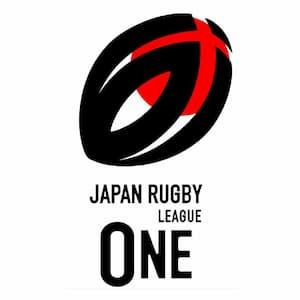 The JRLO 'Replacement Battle' (promotion/relegation series) Leg 2 takes place from May 13-14 2023.
The fate of the star-studded Urayasu D-Rocks and whether NEC Green Rockets Tokatsu can hold onto their Division One status offers the most compelling viewing as the Replacement Battle concludes this weekend.
Hanazono Kintetsu Liners and NEC appear well poised to also retain their Division One status as they head into the return fixtures against D-Rocks and Mie Honda Heat respectively.
But there are stars plenty as the likes of Wallabies Quade Cooper, Will Genia and Tom Banks, Wales second rower Jake Ball, Argentine backrower Pablo Matera and Springbok second rower Francois Mostert all are in action before perhaps turning their attention to the Rugby World Cup 2023.
You can read more about the first leg preview here.
JRLO Replacement Battle 2023 – Division One Leg 2
Saturday May 13
HANAZONO KINTETSU LINERS (36) v (14) URAYASU D-ROCKS at Osaka
The top Division Two side and winners Urayasu have a mountain to climb after their big loss to Kintetsu in the first round. The newly formed club hit its first major hurdle this season and the comeback of Quade Cooper and a determined defensive effort helped the Division 1 wooden spooners end the Division Two winners' unbeaten streak.
Even though Cooper only played the first half last week he had a big influence and is likely to have more game time this weekend. That is something D-Rocks won't relish as they try to overcome the 22-point deficit.
Urayasu cruised through the Division at an average of 49 points per match over 12  fixtures but scored 14 last week. D-Rocks' coach Johan Ackerman has made changes and Israel Folau has been brought in at centre after he was largely shackled running from fullback in the first leg. Maori All Black flyhalf Otere Black has also paid the price for last week and is dropped to the bench.
The team did themselves no favour in the first leg, playing 30 minutes of the opening tie with 14 men thanks to three yellow cards.
Greig Laidlaw has not been included in D-Rocks team for 2nd leg which means he may have played his last professional game after announcing he would step into coaching after this season.
NEC GREEN ROCKETS TOKATSU (29) v  (34) MIE HONDA HEAT at Chiba (For Division One)
The Green Rockets enter the weekend trailing by five after a 34-29 loss to the Heat in the opening match of their series in Mie.
Although the higher-ranked side was defeated, but the 24-point comeback in the second half gives the Green Rockets momentum to take into the second leg on home soil.
It won't be the first time the home side this weekend has completed the comeback. Last season they beat Honda 33-10 in the corresponding match to secure promotion.
Heat will have concerns over the fitness of the ex-Argentine captain Pablo Matera, who will start even though he left the field after 16 minutes in the opening tie.
KURITA WATER GUSH AKISHIMA (25) v (25) KAMAISHI SEAWAVES RFC at Aichi (For Division Two)
Division Three Kurita Water Gush Akishima will attempt to beat Kamaishi Seawaves at home on Saturday after the tie last week. Coach Wycliff Palu will want his side to be more lethal in this leg.
The Seawaves won by 28 points the last time they ventured south, and they might relish the 839-kilometre journey on Saturday.
KYUSHU ELECTRIC POWER KYUDEN VOLTEX (48) v (0) SHIMIZU CORPORATION KOTO BLUE SHARKS  at Saga (For Division Two)
Kyushu Electric Power Kyuden Voltex has effectively confirmed for promotion after their 48-0 win over Shimizu Corporation Koto Blue Sharks so the second leg is seen as a dead rubber.
Sunday May 14
MITSUBISHI HEAVY INDUSTRIES SAGAMIHARA DYNABOARS (59) v (21) TOYOTA INDUSTRIES SHUTTLES AICHI at Kanagawa (For Division One)
Mitsubishi Heavy Industries Sagamihara Dynaboars are almost certainly safe after their 38-point win over Toyota Industries Shuttles Aichi last weekend.
For brief highlights from all matches, see the JRLO highlights here.
Japanese Rugby News 2022-2023
---
Trending Now