The Lure Of The Japan Rugby League One
Posted On January 30, 2023
---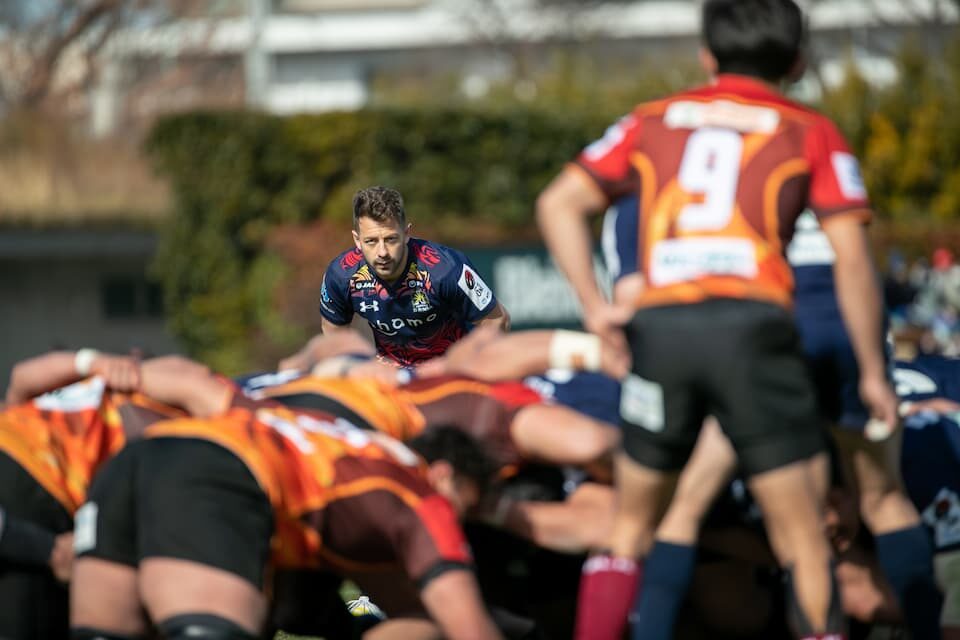 The top-flight and professional era of Japanese rugby has undergone several changes over recent years and the new JRLO (Japan Rugby League One) format, which is in its second season, continues to attract an increasing number of international and topflight rugby stars from South Africa, Australia, New Zealand as well as the Pacific islands. More players from Europe have also now made the relocation to Japan.
Feature Photo Credit – JRLO
JRLO chairman Genichi Tamatsuka said at the start of this season that they wanted to build on growing the league's identity globally, while also extending the game's reach further across Asia. He added, "Our aim is for Japan Rugby League One to continue to grow in prestige as one of the premier international club competitions."
He also spoke of the financial security of clubs and players in the JRLO, which was timely as this was before the demise of the two professional English clubs Wasps and Worcester but highlighted the positive attractions for players which included the cultural experience, the high standard of modern training facilities and the emphasis the club's place on player welfare, and that of their families.  The JRLO season runs from December to May so it's relatively short compared to other competitions.
International Rugby Stars in the JRLO
Japan's Rugby League One in 2022-2023 sees international stars such as Springboks Faf de Klerk, Malcolm Marx, Jesse Kriel, Pieter-Steph du Toit and others, as well as Wallabies Quade Cooper and Bernard Foley. 
Next season sees fly-half Richie Mo'unga (Toshiba Brave Lupus Tokyo) and Ardie Savea (Kobelco Kobe Steelers) take a sabbatical season in Japan following Rugby World Cup 2023, which All Blacks Beaduen Barret, Brodie Retallick and Damian McKenzie have done in recent seasons. The 31-year-old second-row Retallick has already signed a deal to rejoin Japanese club Kobelco Kobe Steelers following RWC 2023.
A few players from South Korea, the Philippines and Malaysia have also in the past played in the top Japanese leagues, with the new Major League Rugby team in the US, the Chicago Hounds, adding Malaysian Dinesvaran 'Duke' Krishnan after he spent the past decade in Japan, most recently with the Hino Red Dolphins.
Last week, on an international media call, we spoke with Joe Launchbury, Greig Laidlaw, and Hadleigh Parkes who are all playing in the JRLO 2022-2023 season to hear their views on the league and its potential and appeal.
Joe Launchbury – Toyota Verblitz
"I've been absolutely loving it and it is an unbelievable experience," said Joe, who moved across with his family and now lives in Nagoya about an hour and 20 minutes by bullet train to Tokyo. He plays alongside Pieter Steph du Toit, Willie le Roux and Kazuke Himeno at Toyota Verblitz in the JRLO and the side is coached by Rugby World Cup Winner Steve Hansen.
The England international, unfortunately, injured his hand on the Christmas Day JRLO match but he said he and his family have taken some sightseeing and visited Nagoya Castle, Osaka, and Universal Studios and they will try to do more tourist attractions when they can. From a cultural point of view, he has enjoyed his short time so far. 
Launchbury was one of the high-profile victims of the collapse of the two English professional clubs last year which forced his hand in making the move to Japan.
Launchbury said of the rugby in Japan with the JRLO, "I can't speak highly enough of my experience here so far and getting involved with the rugby club here and Ive immersed myself in the country. From where I was a few months ago to where I am now, I'm so thankful to have had this experience. For me as an individual, this opportunity has been great."
He added, "There were loads of things that attracted me to come over to Japan. When I was here for the 2019 Rugby World Cup, it was something that my wife and I said, that if we were given the opportunity we would like to come back, but we obviously didn't expect it to be so soon.
For the rugby itself, he said he was impressed by how professional it is in the league as well as the standard of rugby. He also said in terms of player sizes he was on the bigger side in the JRLO and that there might be slightly less physicality in the league, it was only slightly less – but the high tempo of the game was obvious. "They like to move the ball around and play, so that has been impressive. We have some good young Japanese players in our team that maybe the international media would not have heard much about. They will get good experience and hopefully in the years to come they will get into the Japanese national team."
Although there is a perception some international players only make the move to Japan in their twilight years, it is not the case for him as he heads back to England to play with Harlequins after this JRLO season and hopes to be in contention in the new-look Steve Borthwick England side and have a crack at the Rugby World Cup in France in 2023.
One detractor for some national players such as England's is their selection policy on not selecting overseas-based players but young national players from South Africa, Australia and others have been good examples of getting that exposure overseas.
What caught Launchbury by surprise was the change of culture as there is a strong New Zealand influence at the club from the Director of rugby to team coaches. He was also surprised by how detailed the players, especially the Japanese teammates, were with the set piece preparation and that they really enjoy the maul, scrum, and lineout. 
On the fans, he said the incredibly supportive fanbase is highly respectful and shows appreciation by clapping each score but it's less vocal and you can hear more of the player chat on the field.
Greig Laidlaw – Urayasu D-Rocks
"Yeah I'm loving Japan, it's a good part of the world, especially with kids and family." Laidlaw has seen his club which has undergone some serious changes in the 3 seasons he has been in Japan, with his club transitioning from NTT to Urayasu D-Rocks in the JRLO,  who are coached by the former Lions and Gloucester coach Johan Ackerman.
They were unbeaten in Division Two of Japan Rugby League One when we heard from Greig and his club were leading the competition. Among Laidlaw's teammates at Urayasu are dual international Israel Folau and Japan's four-time Rugby World Cup representative second row, Luke Thompson.
Laidlaw moved over during the pandemic in 2022 and admitted it was a little bit messy at the time but his family has since joined him for the past two years with his kids attending school in Japan. 
D-Rocks have been proactive in partnering with foreign clubs globally and have partnerships with French club Lyon, Hyundai Globals from South Korea, Major League Rugby's Seattle Seawolves (USA) and the Western Force from Super Rugby.
Laidlaw says he is still very much enjoying playing rugby which is crucial and will be making some decisions about playing and/or coaching in the near future.
"The way they play out here is very positive and they like to throw the ball around, so it's really enjoyable to play." He is still contracted next season and he says the nature of the role might change but it is still to be decided. 
The former Scotland international admitted a few players in the Scottish national setup have been in touch about playing in Japan with the accommodating friendly family nature appealing, as well as the comparatively shorter length of the JRLO season being key attractions.
Laidlaw added the experience of being based in Japan is key. "If you want a different challenge, culturally and with a completely different language, players will look at it. There is the financial aspect, not just because you can earn good money, but there is stability in many ways because all of the clubs are owned by big companies."
That last aspect is still an oddity in professional leagues around the world and many of the Japanese players remain employed by the companies and work for them as well as play rugby. Laidlaw said it's a system that works really well.
"The way that a lot of the South African players are doing it, they are actually playing here in Japan for Japanese clubs, making use of that short season, and then going back to South Africa. It is a model that can work for boys who still want to play international rugby."
*He said that they have had some South Korean players in the squads in the past but this season they count as foreign passport holders so their presence has been reduced.
In terms of supporting rugby development, part of Laidlaw's remit at the club is helping develop the younger players and they have some good young halfbacks at the club. Some of his teammates will be involved in supporting the Japan U20s since Rob Penney was announced as the new coach (the team heads to the World Rugby U20 Championships in South Africa later this year.
When he first arrived in Japan a few seasons ago, Laidlaw was also taken aback by the incredible work ethic of the Japanese teammates. "It's pretty incredible, and I think it's the way they have been brought up and part of the culture. The way we travel to games on matchday was also a surprise, and finding your way to the Shinkansen, for me as someone who grew up in a town of 4,500 people, it was a bit of a fright to find my way around. But once you get used to it, it's all part of the fun."
Hadleigh Parkes – Ricoh Black Rams Tokyo
Hadleigh Parkes counts newcomer and former England No 8 Nathan Hughes as a teammate with Ricoh Black Rams Tokyo in the JRLO. Parkes joined the Black Rams this season after two unbeaten seasons and two titles with the Wild Knights, following on from 29 tests for Wales at the international level. 
The NZ-born, Welsh international has been in Japan with his wife and daughter since 2020 and re-iterated the appeal of being based in and playing pro rugby in Japan.
"It's been an amazing experience and I'm still enjoying it. It's my third season now. The game is popular here with big crowds going to matches and the skill level is pretty outstanding, with a lot of quick players who like the offload and play at a high tempo. There are some big boys here as well."
Parkes also admitted that players from Wales have been in touch, enquiring about playing in Japan. "I guess when push comes to shove, whether boys really want to move to a different area and a different culture is up to them." Wales is another Union that does not select players for the national team based overseas unless they have 60 caps. 
He also added that one of the adjustments and surprises was the dedication and the extra work the boys at the clubs put in.
Away from the rugby, he added, "Half the squad is semi-professional so the way the week is structured with the timetable took some adjustment. For weekend games, you have to be adaptable. We live in the centre of Tokyo and taking the bus to the field could take 90 minutes but it was only 6 kilometres away. On the weekend we just had about 15 taxis rock up outside the hotel and we were at the ground more quickly. It's a massive city of 15 million people so you just have to be adaptable and get on with it."
We asked if that was refreshing and he said it was. "We were on the train the other day as a squad with our Black Rams bags and we looked over and could see some guy Googling "Black Rams" on his phone."
On his awareness of the game across Asia, he is friends with HKRU Women's XVs Assistant coach Sam Beard, who helped the HK team to a series win over Kazakhstan this past December. He admitted coaching at grassroots at his club is a challenge with language barriers but he helps his younger teammates in the midfield where he can.
Who Plays in the Japan Rugby League One?
Category A

: Players who are either Japanese in origin, have met World Rugby residency requirements, or hold a Japanese passport. Each team must have 40 of these players or they should make up 80% of the playing roster.

Category B:

Players who are not Japanese and do not hold Japanese passports but are uncapped by their nation of birth. These players will become Category A players once they have lived in Japan long enough to meet World Rugby residency requirements that would make them eligible to represent Japan.

Category C:

Players capped by foreign nations, and therefore ineligible for Japan. Each team is allowed a maximum of nine Category B and C players, but their combined total cannot exceed 20% of the playing roster. 
Teams are allowed to replace foreign players who are injured during the season. Until an injured player is de-registered from his club's roster, he cannot be replaced. Injury replacements cannot be registered, and be available to play, until two weeks after the de-registration of the injured player has taken place
*There was a change in the laws and eligibility which reduced the number of South Korean players plying their trade in Japan and has led to rumours of a fully-fledged pro league commencing in South Korea.
Across Asia, there is still no fully professional league but semi-pro leagues do exist in Hong Kong with others touted in Taiwan, and Sri Lanka, while India Rugby does pay its national representatives as of 2022.
Asia Rugby is due to kick off a new Grand League which is rumoured to include as many as eight clubs in the first edition. More details are due to be released in 2023. The franchise-based format is meant to imitate the new SLA Rugby competition in South America (now called Super Rugby Americas)
Japan Rugby News
---
Trending Now