Wheelchair Rugby: Tokyo 2020 Paralympics
---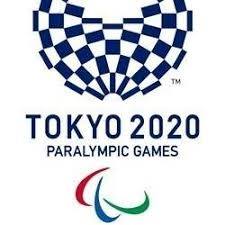 The 8 nations set to compete for wheelchair rugby Olympic glory at the Tokyo 2020 Paralympics is now confirmed.
IWRF 2020 Paralympic Qualification tournament 2020
The final IWRF 2020 Paralympic Qualification tournament was held from March 4-8, 2020 at the Richmond Olympic Oval in Richmond, British Columbia, Canada which Thailand had to, unfortunately, withdraw from due to coronavirus implications.
Canada and France secured the final two spots for wheelchair rugby at the Tokyo 2020 Paralympics at the qualifiers.
The IWRF said "Congratulations to Canada and France on a great tournament, and for qualifying for the Tokyo 2020 Paralympics."
For more information, please visit the official tournament website at https://2020pqt.com. Replays of all game can be found at www.murderball.tv
Tokyo 2020 Paralympics Wheelchair Rugby
The 8 wheelchair rugby nations that will be represented at the Tokyo 2020 Paralympics are:
Australia
Canada
Denmark
France
Great Britain
New Zealand
United States
Japan
Japan is the sole Asian representation. Events planned in Japan to help prepare for the Olympic Games were cancelled, including the wheelchair rugby, due to the coronavirus outbreak.
The 2020 Summer Paralympics were due to run from 25 August to 6 September 2020 and the wheelchair rugby will run from 26th-30th August 2020.
However, the Games were postponed until 2021 and the Paralympic Games will take place from 24th August-5th September 2021 with the Wheelchair Rugby due to be held from 25-29 August 2021.
Wheelchair Rugby rankings
These rankings are based on information from IWRF. All 8 qualified teams are in the top ten world rankings.
AUSTRALIA
UNITED STATES
JAPAN
GREAT BRITAIN
CANADA
FRANCE
DENMARK
SWEDEN
 BRAZIL
NEW ZEALAND
Asia rugby news
---
Trending Now