Rugby India U18s and Path to Professionalism
Posted On September 10, 2021
---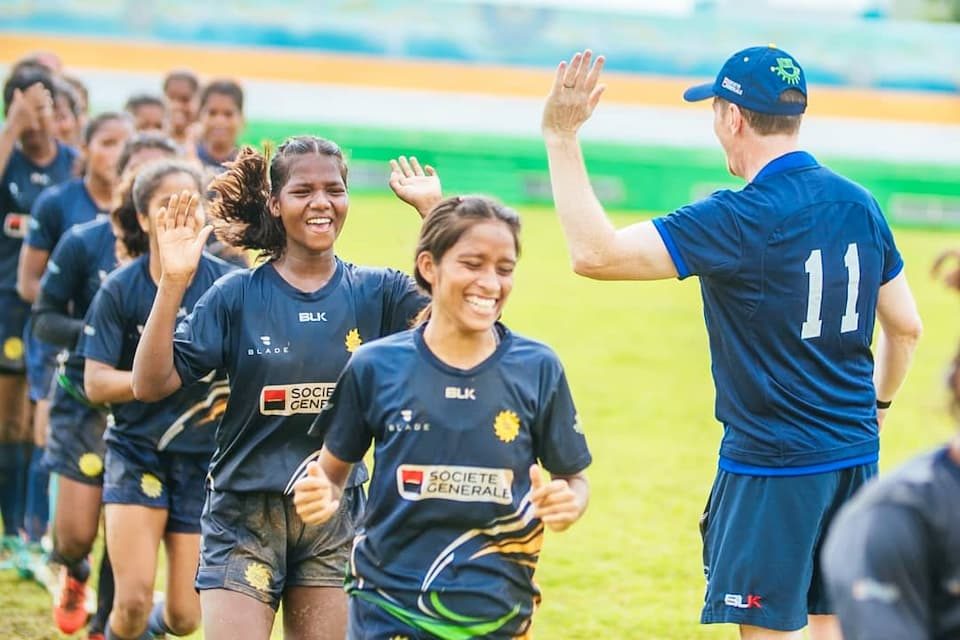 We caught up with Nasser Hussain, who is the CEO of Rugby India and is based in Mumbai. Nasser tells us about the road to return to play in the massive sub-continental country, commercial deals which are paving the way to semi-professionalism.
We also discuss the challenges and excitement of having the national U18 girls team in camp as they prepare for the first international Asia Rugby tournament of 2021.
As India, like many Asian nations, start the post-pandemic recovery – getting rugby players back to action at all levels will need some planning.
"The past 18 months have been a real challenge, globally, and with us as well. Rugby being a contact sport is among the last to be looked at in terms of even being considered to be allowed to play again" says Nasser.
"Things have improved with (COVID) cases reducing and there is an overall improvement. 
At Rugby India, we have encouraged everyone to initiate some sort of activity as we noticed people got into a 'lazy mode'. So it was a case of igniting the enthusiasm again and we have started local level rugby in different states. Every state in India has their own regulations when it comes to COVID, so some are more relaxed and some are more strict.
We have asked the regions to start planning for the next three months (until the end of 2021) in terms of activities so can monitor and assess it if it needs to be pushed back, so be it. At least the legwork will have been done in case tomorrow we can resume all activities."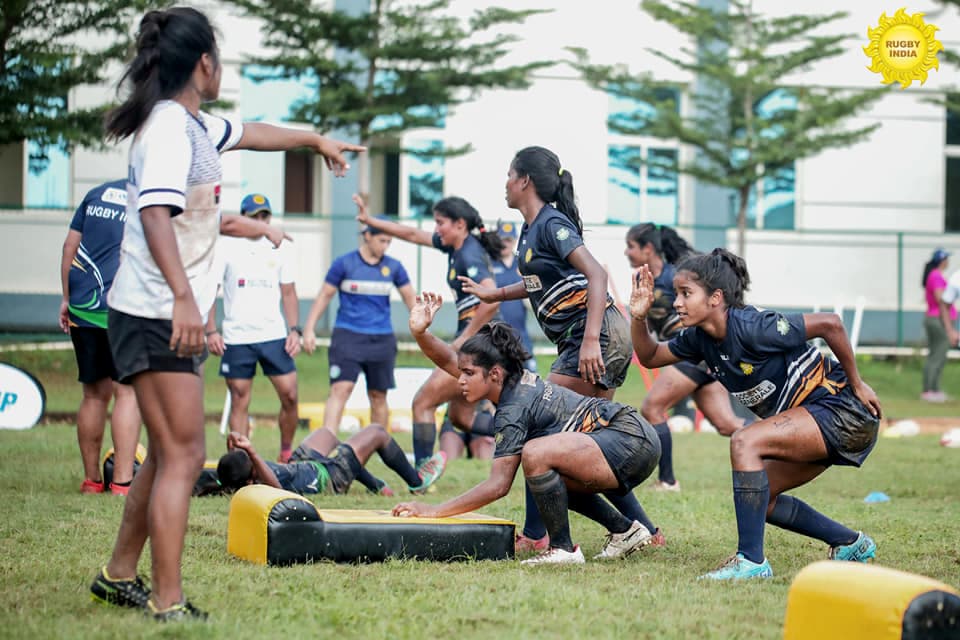 What are the plans for the national rugby programs in India?
Local-level rugby has been initiated but at a national level, it will likely be in November and December 2021. That's mainly because of travel restrictions between states in India and the frequency of the transport. Flights and trains have been reduced so it is a bit of a challenge to expect teams to show up on a certain day or time.
We're happy that some activities have begun and we have got the National U18 girls team going.
Asia Rugby U18 Girls Tournament 2021
The Asia Rugby U18 Girls Tournament is taking place in Tashkent, Uzbekistan from September 18-19 2021. The teams confirmed are Uzbekistan, UAE, Kazakhstan, Kyrgyzstan and India.
Tell us about the logistics of getting the U18 girls in camp and what challenges you have faced?
"The first challenge was identifying the girls. Obviously, India is a massive country and there are a lot of Under 18 players but we could not invite everybody. In a 'normal' year, we would have a Junior National tournament and that's where we would have our scouts to identify players which would be selected, based on their performances. We would usually have 40-50 players that come into the camp. 
We have not had a national tournament the past two years so that was a challenge.
The other issue was that the last time these girls played, they were 14-15 years old, and in India U14 rugby is non-contact. So these players have come from non-contact rugby, minimal exposure to contact rugby, and a period of time of no rugby whatsoever – and now have been selected to come into the national camp. 
So we were a bit concerned about how these girls would shape up. What sort of understanding and experience they would have? So we sat down with our South African coaches and how we would select the players, and what we agreed on was to look at fitness parameters.
We sent out the fitness tests to various players and we got the results over a period of 2-3 weeks where they would send us weekly results and we could assess the improvements.
These were done via the clubs and unions so there was accountability and the club or union representative would sign off on it. This helped ensure we didn't get unfit players into camp.
So we did get 52 girls in camp and it wasn't too difficult to get them here as we were looking at individuals as opposed to a team. All of them have to do regular COVID testing as the campus at KIIT University in Bhubaneswar where they are based at required this. (This is where we have held most national rugby camps over recent years.)
Luckily all the girls were negative on the testing and they have had regular testing since then – the campus has mainly been shut so we are the only ones there. It is a sort of bubble as the accommodation mess areas and training facility are ours to use.
Cutting the squad – How have the girls responded to this?
We started with 52 girls and now we are down to 20. Every week shortlists have been made. 
Obviously, some girls have been disappointed but the girls that have been cut and gone back home have been given specific areas to work on. 
These girls are 16-17 years old so they have their whole future ahead of them, and we don't want them to drop out and leave rugby because they didn't make the team this time around.
We also brought in a very good support team structure. The women's national team captain is a physio by profession so she is there full time with the girls, not just looking after the medical side but as a mentor – so if the girls need to speak to someone and feel more comfortable speaking to a woman.
The majority of the coaching staff are all men so these are the little things we have done differently from the past.
I think this past 18 months pause on activities has given us a good time to reflect on how we operate, which we usually wouldn't have time to do in the usual routine of back to back events and tournaments. The ideas are always put on the backburner but these changes will go a long way from a player point of view.
Hopes for the U18 tournament?
We have not always been the biggest (physically) at the tournaments and I don't see that changing at this one either. Especially in the U18s, we had by far the smallest team in the competition last time but we will make up for it with speed, fitness and skill.
Genetically, all of those other teams are bigger naturally, and we know that so it won't come as a surprise or a shock and we will prepare accordingly. 
We are just pleased to be back playing rugby and if the girls can do well we would be really happy – they will get invaluable experience and exposure. 
On the tournament format
We want to win a few games ideally. I'm not sure if we are in a position to win the tournament.
The round-robin format of the 7s rugby will see teams play four games, and the top four qualify to the semi-finals and play two more games. So six matches over two days which is to be expected at a 7s rugby tournament
If we can play 2-3 games that will be a good result but the experience will be invaluable and they are young and have a lot of future tournaments ahead of them. 
The final playing squad will be cut down to 14 girls, usually, a team is 12 players in 7s, but we wanted to give them the exposure and in case there is a positive COVID case, we will have the benefit of sending additional players. 
In addition, travellers from India were recently required to complete 14 days quarantine on arrival in Uzbekistan but the rugby union there has secured an exemption for us, which we have in writing and I hope it holds (he said laughing).
There were not many easy flights options. We could go via Dubai and it would take more than 24 hours, or fly directly which was more expensive but we have taken the decision to go direct. In terms of player interest and optimal returns from the tournament –  We will treat them as professional players and expect professional results, and even if we don't get it in the first tournament, we want to build that sort of culture and support it moving forward.
Asia Rugby 7s Tournaments 2021
We have held discussions with Asia Rugby and there might not be a situation where all the teams can come together at one venue as we would usually do at the Trophy 7s tournament. 
The next potential tournaments are at the end of October 2021 for the men and women, which is also due to be held in Uzbekistan. I think 5-6 teams have been confirmed for the men but the women haven't had that much luck in teams confirming participation. So we are still waiting to see if it will be a meaningful event in terms of numbers.
Once the U18 girls are finished, hopefully, we will have a clear indicator for the Men and Womens events, which potentially means we will return and head straight into another camp to help them prepare. 
The coaching staff includes former Springbok Naas Botha as well as other high-profile coaches who were appointed in 2019. The coaching team would probably return and it would be a long period of time in a confined space for the support staff. It does get challenging but we hope the rugby keeps them motivated.
Rugby India Partners
Can you tell us more about Sports Odisha becoming an official sponsor of the Indian National Rugby teams? This was actually announced in October 2020 so what has been done and is planned?
Odisha is a state/province in India and their government has been very proactive in supporting sport. This hasn't happened overnight, they have been involved for a few years and they have been investing heavily in sports infrastructure and in specific sports that are well rooted within their state.
Hockey is one of them and Odisha hosted the Hockey World Cup, the previous one in 2018 and will be hosting the next Hockey World Cup in 2023 as well. They have spent a huge amount of money building the hockey infrastructure and supporting the teams. The results from the recent Tokyo Olympics are a testament to their support.
(The Indian women's hockey team just missed out on bronze while the men's team won bronze, the last time India had won a hockey medal was at the Olympics in 1980!)
A smaller amount of the investment has gone into rugby because a lot of the junior players come from Odisha, especially the girls. The state predominantly has a big tribal population, so it's a way for the government to reach out to them using sport and being transformational.
Path to rugby professionalism in India
Odisha has been activated as a brand and the hockey players wear it across their jerseys on their chest, and we have it on the back of the rugby jerseys. At the end of 2020, we formalised the partnership between Rugby India and Odisha. They had already been providing us with facilities and resources, so we signed a three-year deal in October 2020.
When we went to the meeting they asked us what we needed funds for and we said it's to pay the players – they didn't expect that. It's purely to pay the players, to cover the accommodation, the mode of transport, the meals and nutrition, the equipment, and experience & they can send some money home for attending the training camp.
It's not large amounts but it's compensation, and it's more than they ever got even if it's a small amount, it's a start and this will apply to all national rugby teams in 7s and XVs.
I think the Odisha appreciated the thinking and what we are trying to do, it took them five minutes to say yes. We will see how it goes after the three years and then see if we can extend it.
KIIT is another partner that has provided the facilities for the training camps. They are technically our high-performance training centre and they have really good facilities. This includes 5-6 playing fields, 7-8 swimming pools, massive accommodation, a gym that we managed to stock with equipment from Japan. 
I see all of our national camps being based there as it's a one-stop-shop, and the coaches are very happy with the facilities which was important.
These U18 girls are the lucky bunch as they are the first to have all of these benefits and be paid for it.
Get Into Rugby – India
Can you tell us about the development programs in India? This group of girls could be the perfect inspiration and role models for other young and female rugby players in the country.
One of our concerns is that when we left off in 2020, we had high numbers involved in rugby development. With Get Into Rugby, we had nearly 215,000 players and we were number one in the world in participation and reach. So now we have to see if those players are still around as we have not had the same level of contact with off-field activities.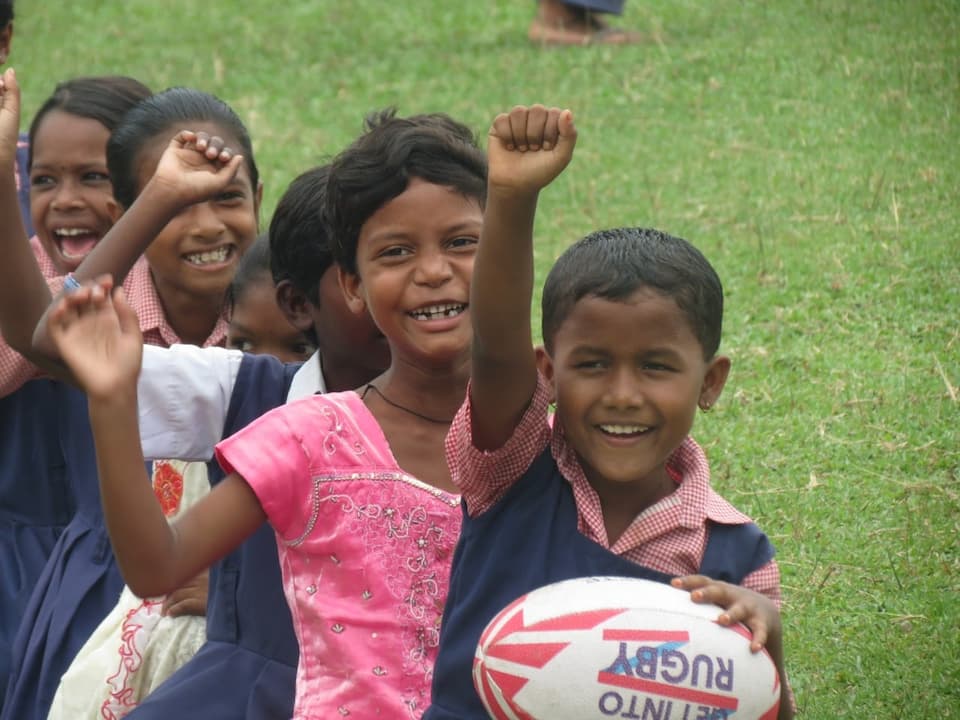 Get Into Rugby Numbers (Pre-COVID)
A 2020 Get Into Rugby (GIR) Statistic report 2019 ranked India as top of the global rankings for the World Rugby's development program with 214,053 new rugby participants. GIR was introduced by Rugby India in 2013 and the latest reports showed that:
The total number of Male Players have grown from 61,194 in 2016 to 112,712 in 2019.  That represents an 85% increase over 3 years.

The total number of Female Players have grown from 42,032 in 2016 to 101,341 in 2019. This represents a 141 % increase over the last 3 years.
We have tried to do as much as we can online to keep the rugby fraternity connected and motivated but there is only so much you can do. It will be a question of reassessing when the programs take off again but we are pleased tournaments can start.
The real rugby development programs have not got going again as schools have not reopened, and even when they do, they might be a bit apprehensive to get groups and gatherings.
So realistically early next year (2022) we will have to see who is around and who is not, and see how things go.
International rugby exposure in India
There are many international rugby tournaments taking place in 2022 which can help motivate and inspire players. There is the delayed Women's Rugby World Cup, Rugby World Cup Sevens, Commonwealth Games, Asian Games etc.
Yes, and we know for a fact that there was a lot of interest in the Olympics 7s rugby as that was the first big international rugby event after 18 months. The Super Rugby and the games we saw in NZ, everyone was online here trying to watch it
I think that has been one of the biggest challenges, and has been for ten years, is the lack of rugby on television (or even streamed through platforms) in India. We know about these events next year but none will be broadcast on TV here and that is a lost opportunity. 
Over the past ten years, the only rugby that has been live on TV has been the three men's Rugby World Cups in 2011, 2015, 2019 – and that's it.
It is something that really needs to be addressed from a World Rugby perspective. If you look at other sports events (cricket aside) the amount of viewership those sports get here is massive. 
The English Premiership football gets more viewers here than pretty much anywhere else in the world. I think those are things that really need to be considered. If you look at the subcontinent itself; India, Pakistan, Bangladesh – it's half the world's population (and you can include Indonesia).
It's unfortunate there is some shortsightedness in that. World Rugby seems to give out the rights and the rights holders don't leverage these markets, they don't look at rugby's interests – they look at their own interests. This is something we raise with World Rugby and don't seem to win. 
Thanks to Nasser and good luck to all of the U18 girls' teams at the Asia Rugby Tournament in September 2021. All photo credits are to Rugby India.
Asian Rugby News
---
Trending Now